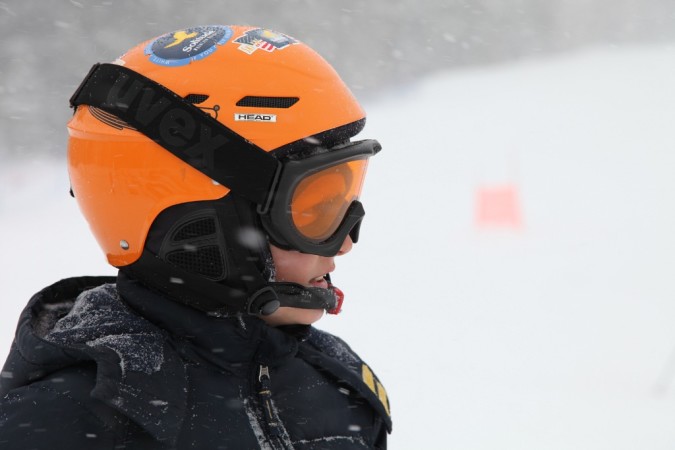 After we left the Waldorf we headed to the other side of the mountain to ski Solitude.
We had gotten a late start so we were only skiing for the afternoon.
Kelly is the only one that owns skis so the rest of us were renting.
When we think we will actually get up to ski enough we will get passes and rent ski equipment for the season…but for right now we rent each time.
It is more work to rent, put on and get to the run than actually skiing.
It should seriously be a workout video.
I will be contacting Jillian Michaels any day now with my grand idea for her next video.
I felt like we were a crazy circus act each day we had to rent skis.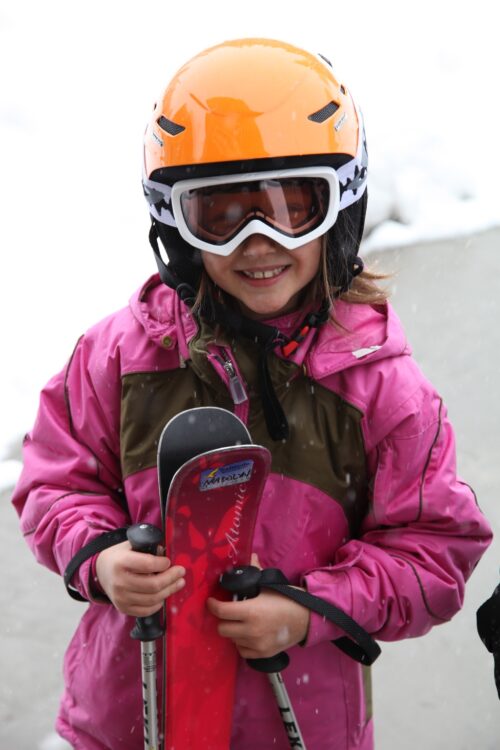 After everyone (finally) had their skis on I took Ben to his ski lesson and Kelly, Jack and Maddy took off for the slopes.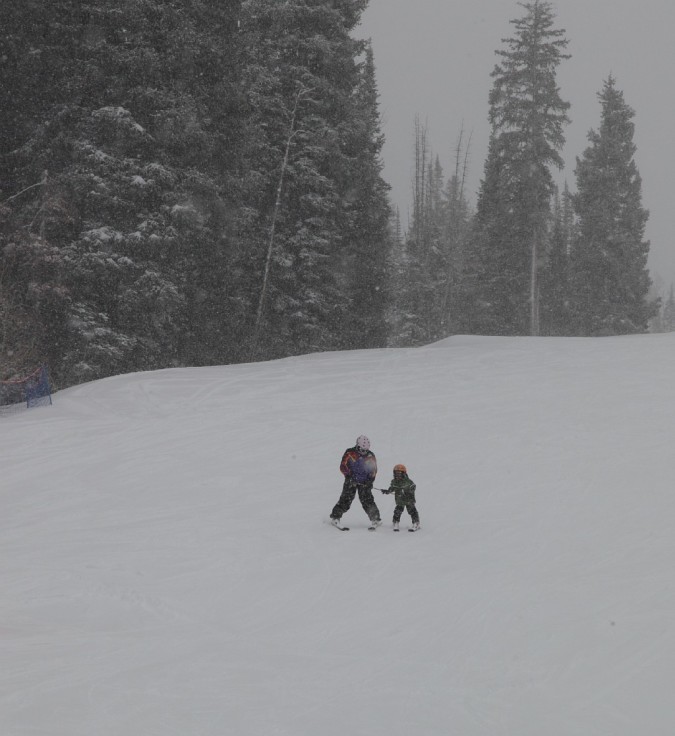 Because of our late start and Ben's lesson schedule I sat this day out.
It was fun to take photos and just enjoy the beauty of the mountains.
I picked Benny up from lessons and he did so well.
He was so tired though and he was almost too tired to drink his hot chocolate.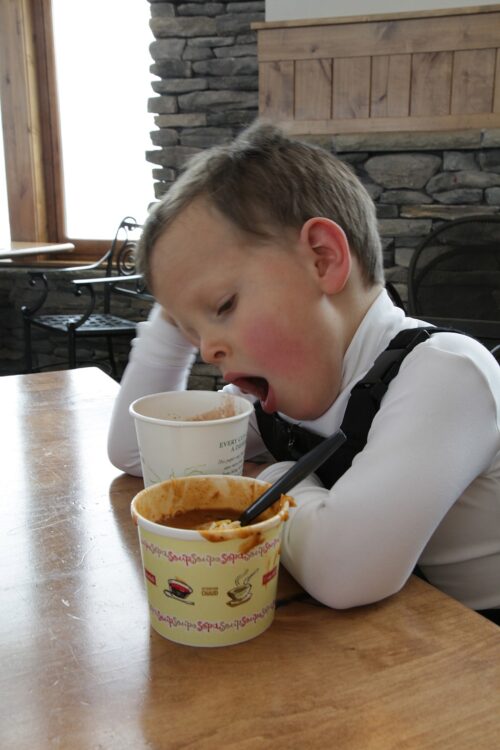 The rest of the gang skied until close.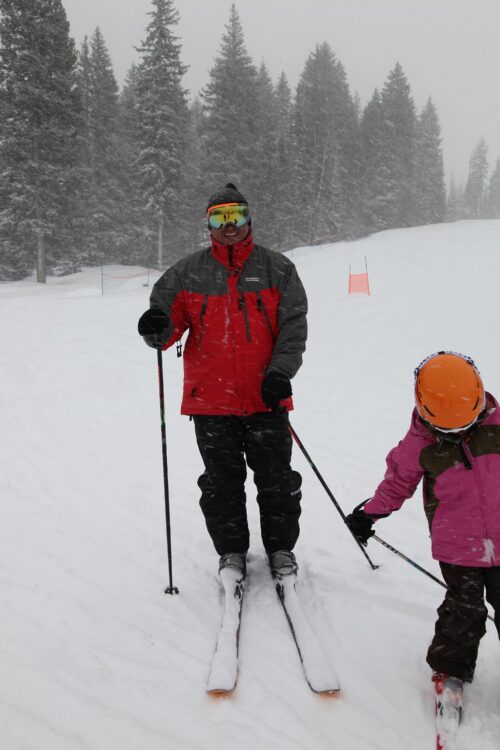 Jack was starting to feel sick and I was afraid that he was getting the flu I had just gotten over.
(thankfully he woke up the next day and felt a lot better)
We headed back down the mountain to the FREE hotel we were given.
I have to reiterate again…NEVER start your vacation at the Waldorf and end at the Country Inn and Suites.
It is just not fair to the Country Inn and Suites.
I am sure it is a wonderful hotel.
I am not an ungrateful person….but….don't do it.
No good can come from it.  No good.  None.
We made our way to our new hotel.
It was in a business area and  near the highway.
Gone was Main Street in Park City.
Gone was walking anywhere.
Gone was room service…room service…my favorite part of hotels.
My favorite part about vacation…I don't have to cook and other people bring me food with just a phone call.
We walked in and the smell of the pool SOMEWHERE was so overpowering that I wouldn't' have wanted to actually find it.
Maddy can't swim in that anyways.  She starts to look sick and it is actually a mild allergy of hers.
Did I mention the Waldorf pool was outside.  Heated. Kiddie robes. Fireplaces. No chlorine pool……am I being snotty right now?
See what staying ONE night at the Waldorf does to a person.  I am helpless to it's powers.  Helpless I say!!!!
When the visitor's bureau had asked us what kind of hotel we wanted we just said that we have five in our family and it would be nice to have a kitchen if possible (because of all our food allergies etc.).
They said that would be no problem and that is why we were at this hotel.
It was a one room hotel with a mini fridge and microwave.  Why Waldorf…why?????
That night I took a shower.
The bathtub wouldn't drain so at the point the water was at my calf I just completely closed the drain and made a bath for Ben.
As I was drying off I wiped the mirror to see.  I washed my face and noticed something unusual.
"Kelly, did you use the mouthwash"?
"No".
"Kids, did you use the mouthwash"?
"No".
"Well, we have some half used mouthwash in here and I am ready to go back to the Waldorf".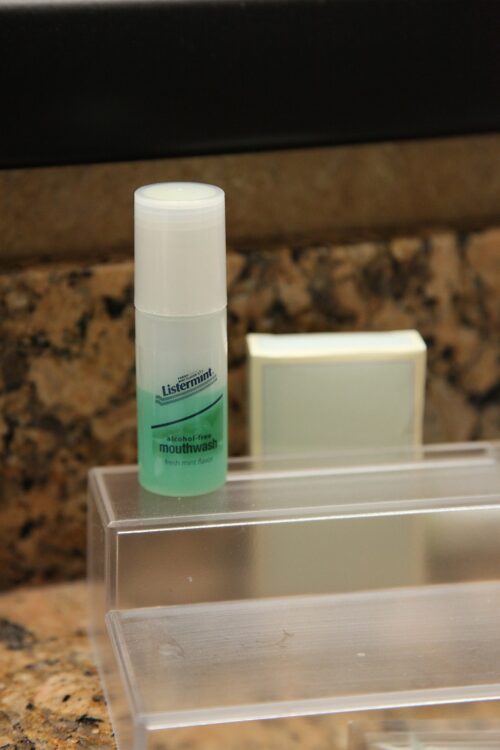 I'm not complaining though.  No, not me.  That would be rude to be complaining about a free hotel room. Rude!
Jack wasn't feeling well so we gave him the pull out couch so he could sleep by himself.
Ben and Maddy were fighting so much we had to separate them.  Kelly slept with Ben and I slept with Maddy.
Let the romance stop before it even begins!
You should have seen us.  Three beds all in a row.
Kelly and I never got a good nights sleep the whole stay. It was too hot, too loud, the mattresses, the kids kicking us in the face, Jack waking up in middle of the night talking SUPER loud in his sleep.
We were a comedy act…except it was real!
This is where you might want to NOT ask what Country Inn and Suites we stayed in.
After the first night Benjamin wakes up and tells us he wet the bed. Nice! I believe he was just trying to punish all involved for taking him away from the Waldorf.
Remember this????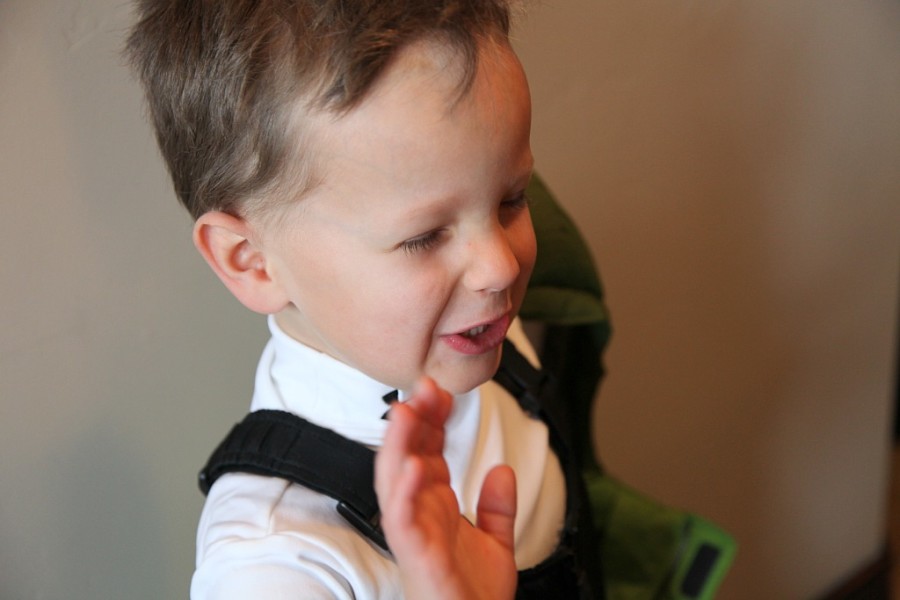 We took off the sheet.  DO NOT EVER do this at a hotel.  DON'T.  You don't want to know.
It seems that Ben's accident was quit small compared to about ten other HUGE accidents in the bed.
I was glad Kelly was sleeping in that bed and I never looked at mine.  I can't handle the truth.
After the "pee" incident we headed downstairs to the free breakfast.  Luckily I had brought something to eat because the Hillshire Farm deli meat fried up was not going to cut it for me.
That was the last breakfast we ate at the Country Inn and Suites.
At this point you are probably thinking we were the most ungrateful people on the planet complaining about our FREE hotel, pee mattress, deli meat surprise and half used mouthwash.
Many could say, "Wasn't that so thoughtful of the previous person to leave some mouthwash for you"!
So, in conclusion of our little Utah getaway.
I love Utah.
It is gorgeous but we live in gorgeous too.
The people were so nice.
We skied at Solitude, Alta and Brighton and I liked Alta the best.
I don't remember the last time I was that sore.
I suck at skiing. I do. I am getting better but I am scared when I ski.
My kids on the other hand rock and my husband is amazing!
Don't go down the canyon in bad weather.
When we do go back we will stay in the mountains and not down in Sandy Jordan.
We loved that I won the the free nights and the two passes because it made us go.
We live in a gorgeous state with incredible skiing but it can be hard to get all five of us up there.
We had spent the  days up in the mountains skiing as a family.  This was the first time we had all skied together as a family and nothing could have made Kelly happier.
Kelly has skied most of his life and he used to be an avid skier.
With marriage and three children the time and money has not always been there to be as involved in the sport as he would have liked.
Even though he has never complained I know that he is thrilled that all three children are now old enough to ski.
When we were on the slope all skiing together at one point he had a huge smile on his face and he commented, "Look!  We are skiing together as a family.  I have been waiting for this day!"
The End