As a creative, one of my favorite things in the world is to step into the creative space of another. I love when an artist shares their space, how they use it, a peek into their favorite tools and even what they are currently working on. I hope you will join me for the brand new An Artist Studio series! Each month a different artist will welcome us into their space!
I hope it will encourage you to cherish your own creating space.  I started on the kitchen table, built our business in an unfinished basement, filmed our first courses in a transformed dinning room, create now in a big space and know that I will find a creative space no matter where we go next. The space you have is perfect if you are showing up and creating in it!
Previous studio tours: Jeanne Oliver , Stephanie Lee , Sheila Atchley,  Diane Reeve and Sandi Hester.
This month we have been welcomed into the studio of Jan McCarthy.
All photos were taken by Christine Harris.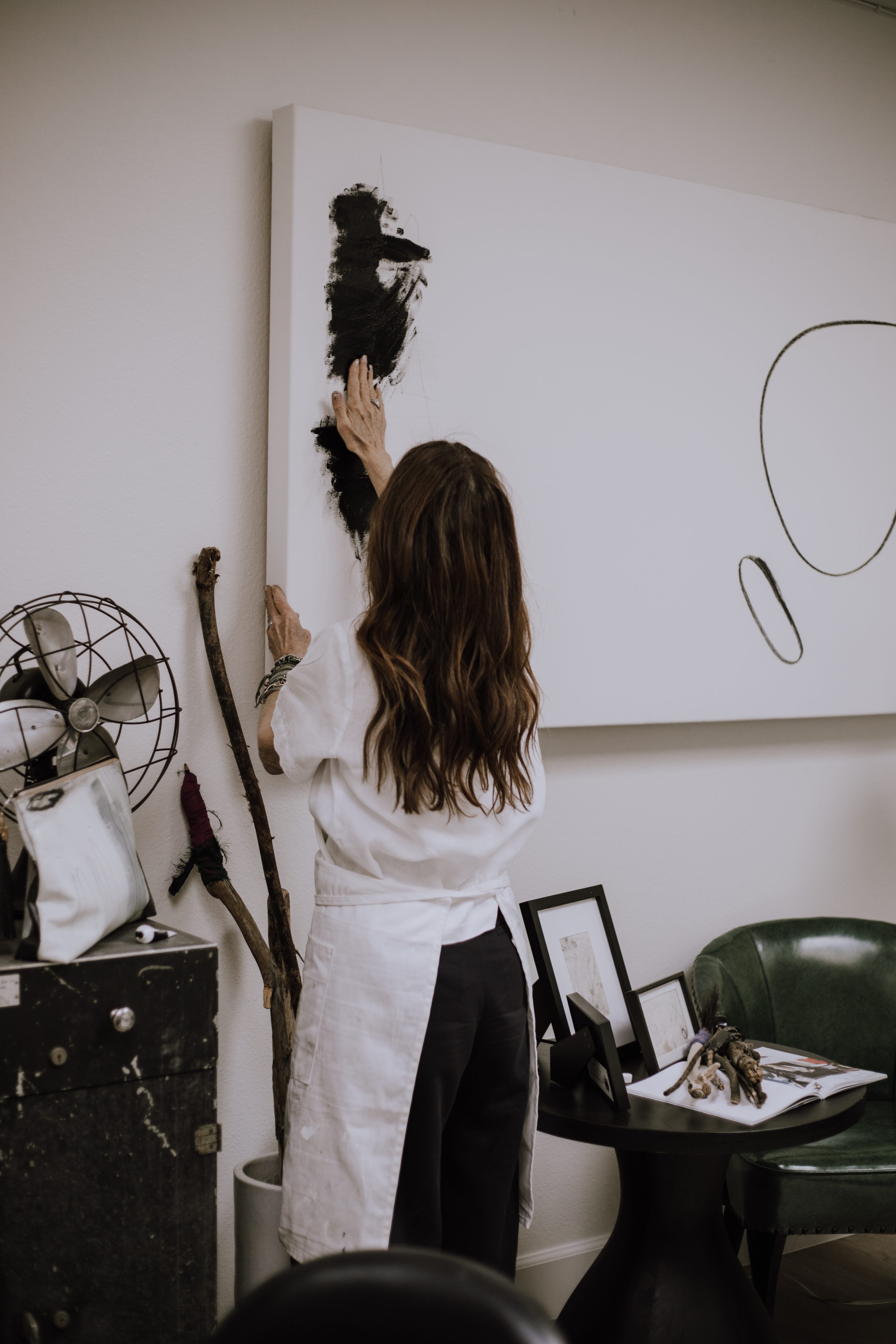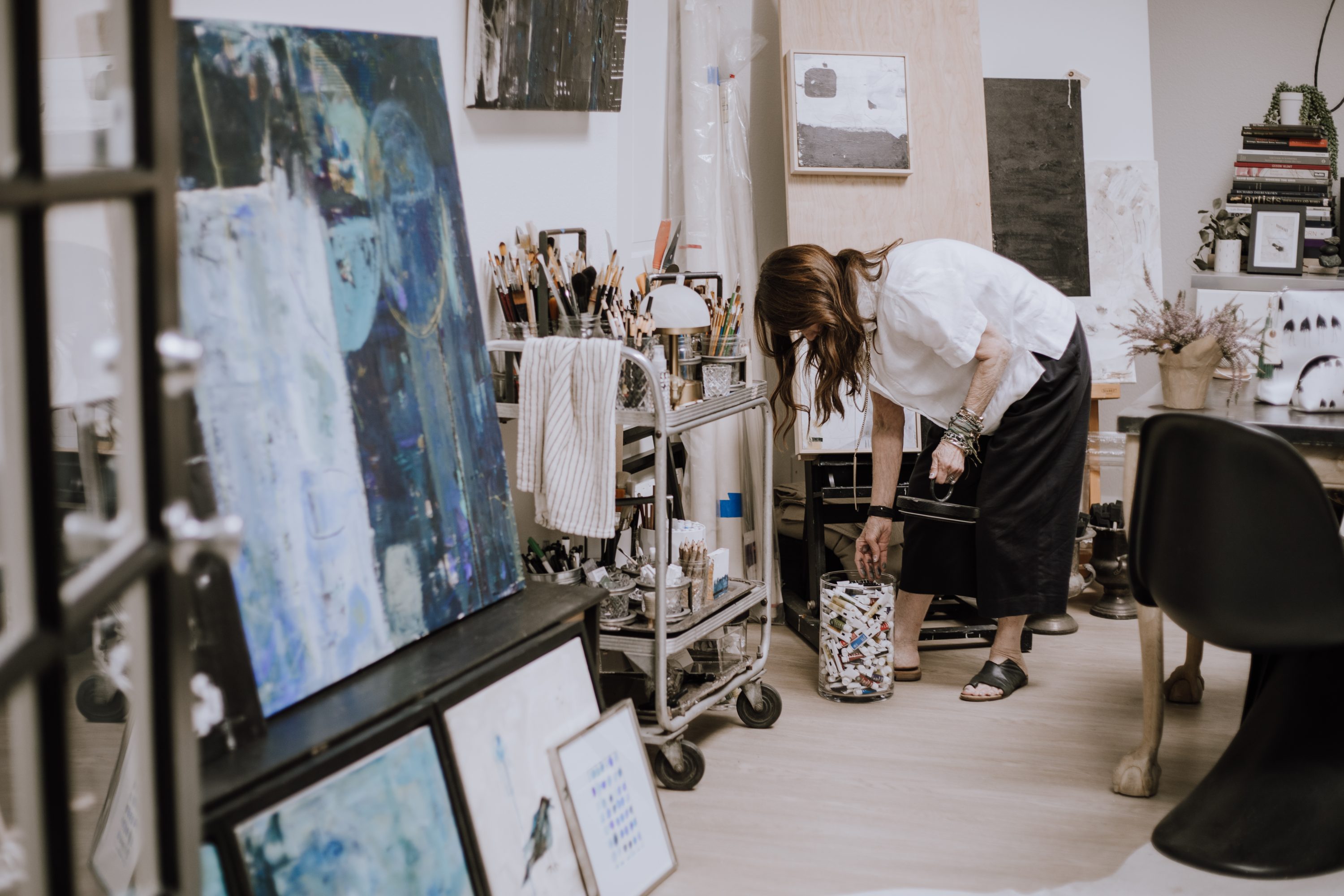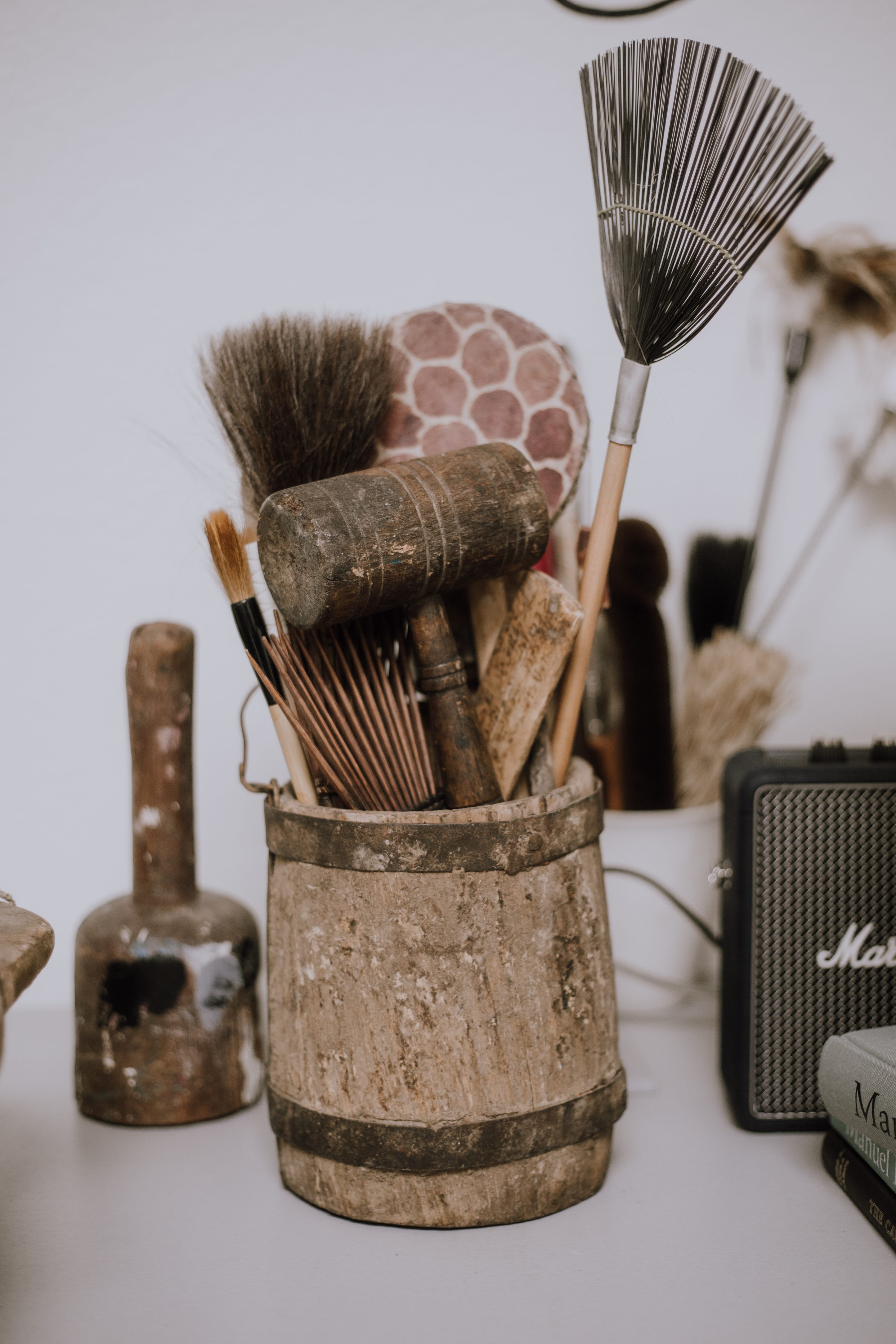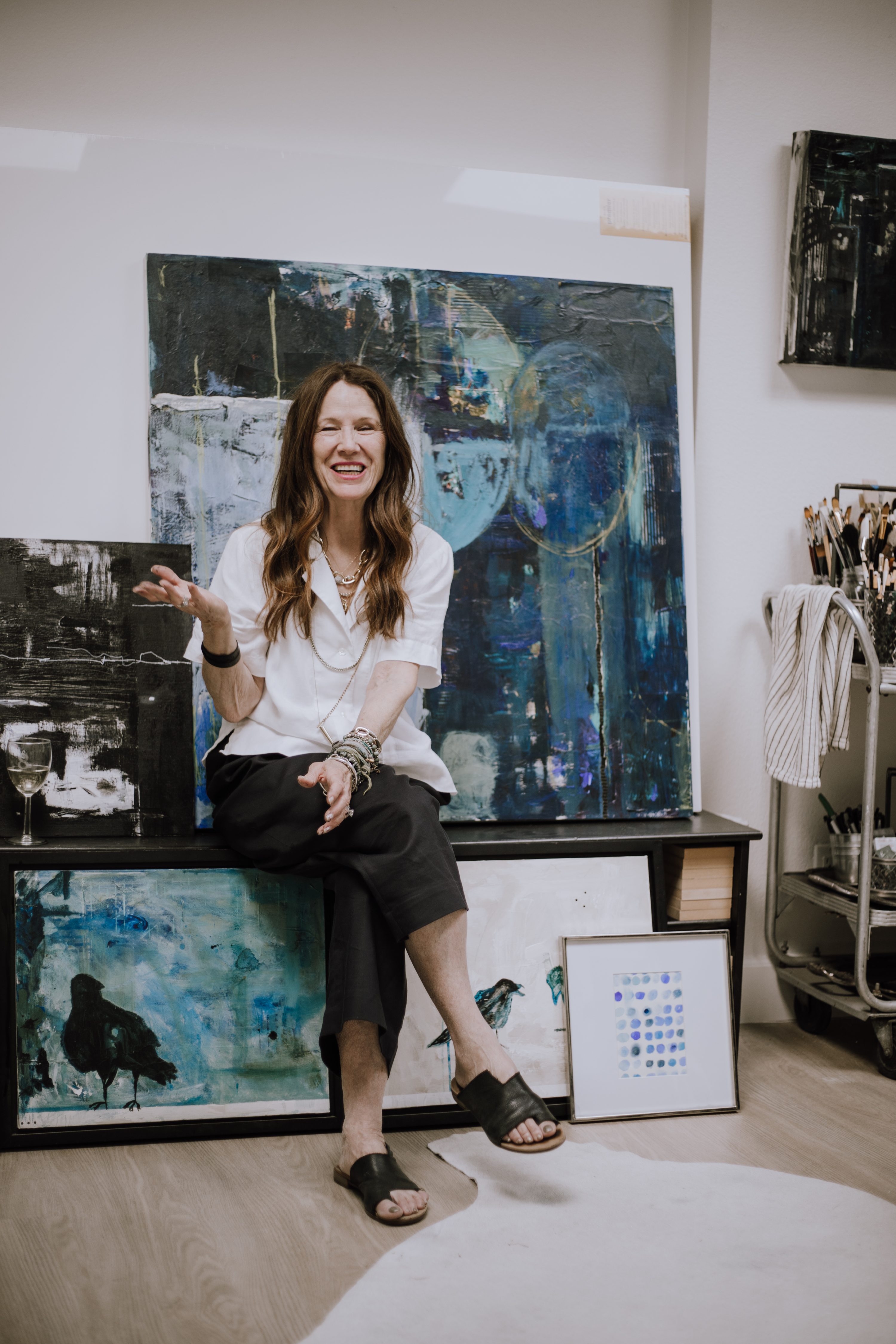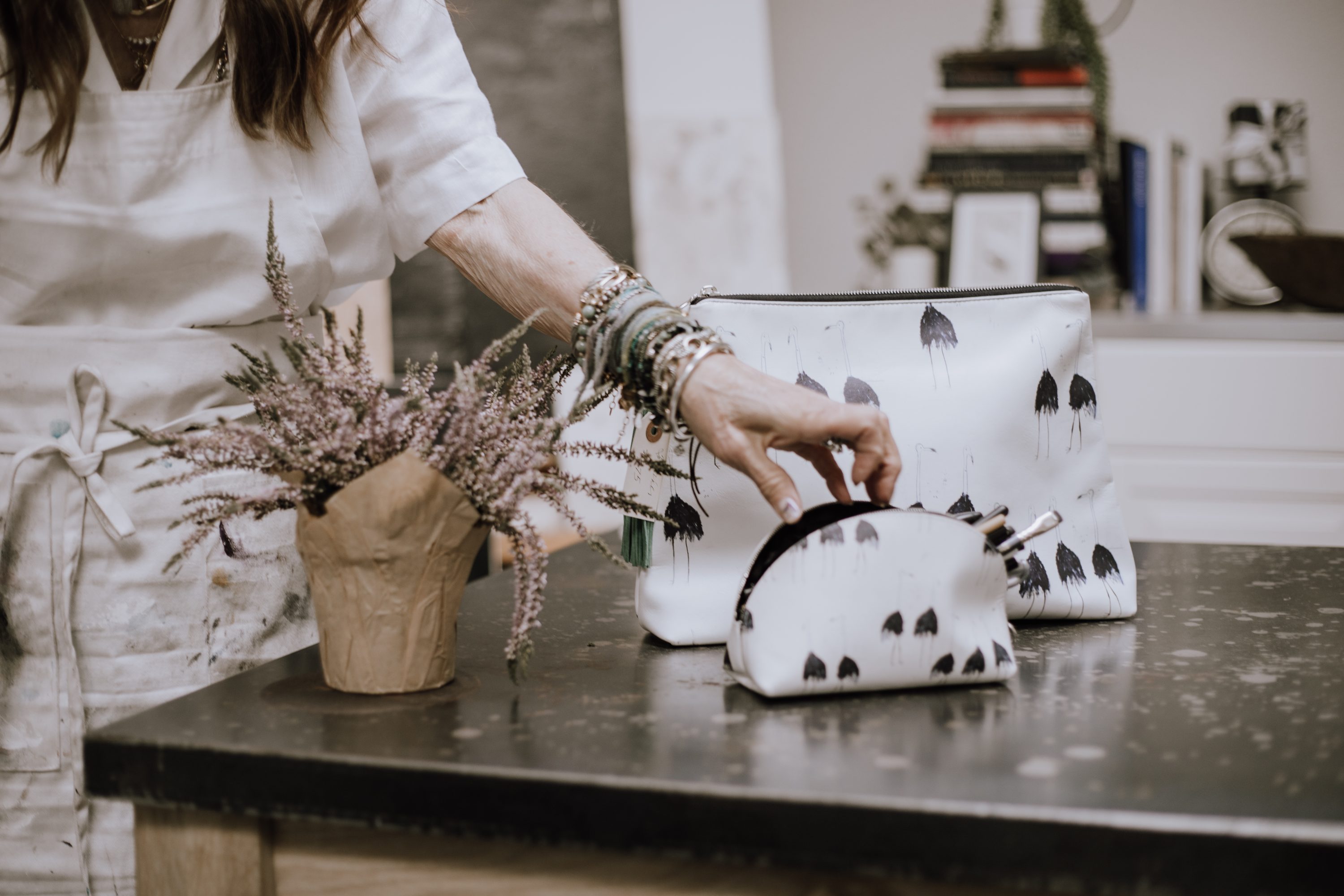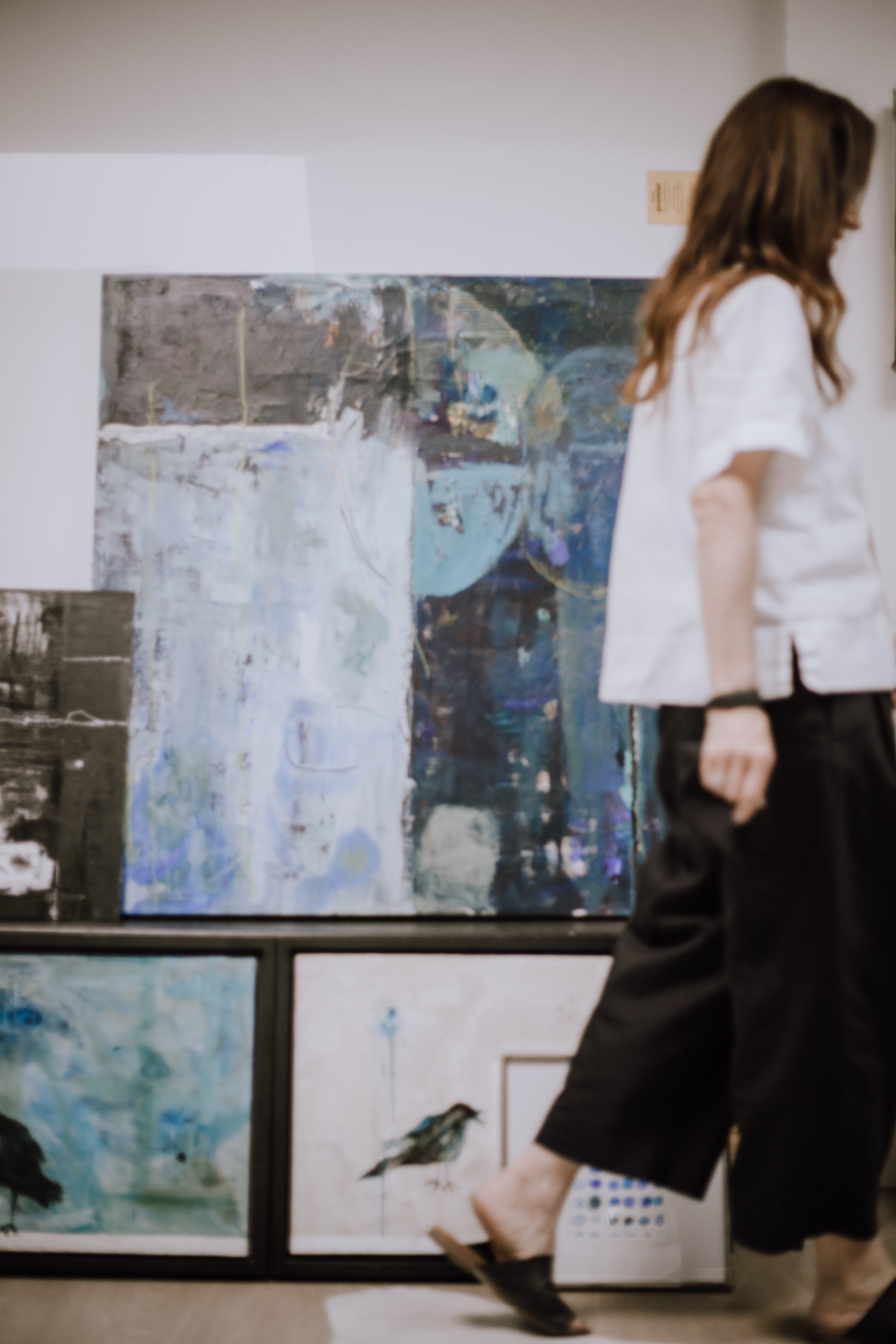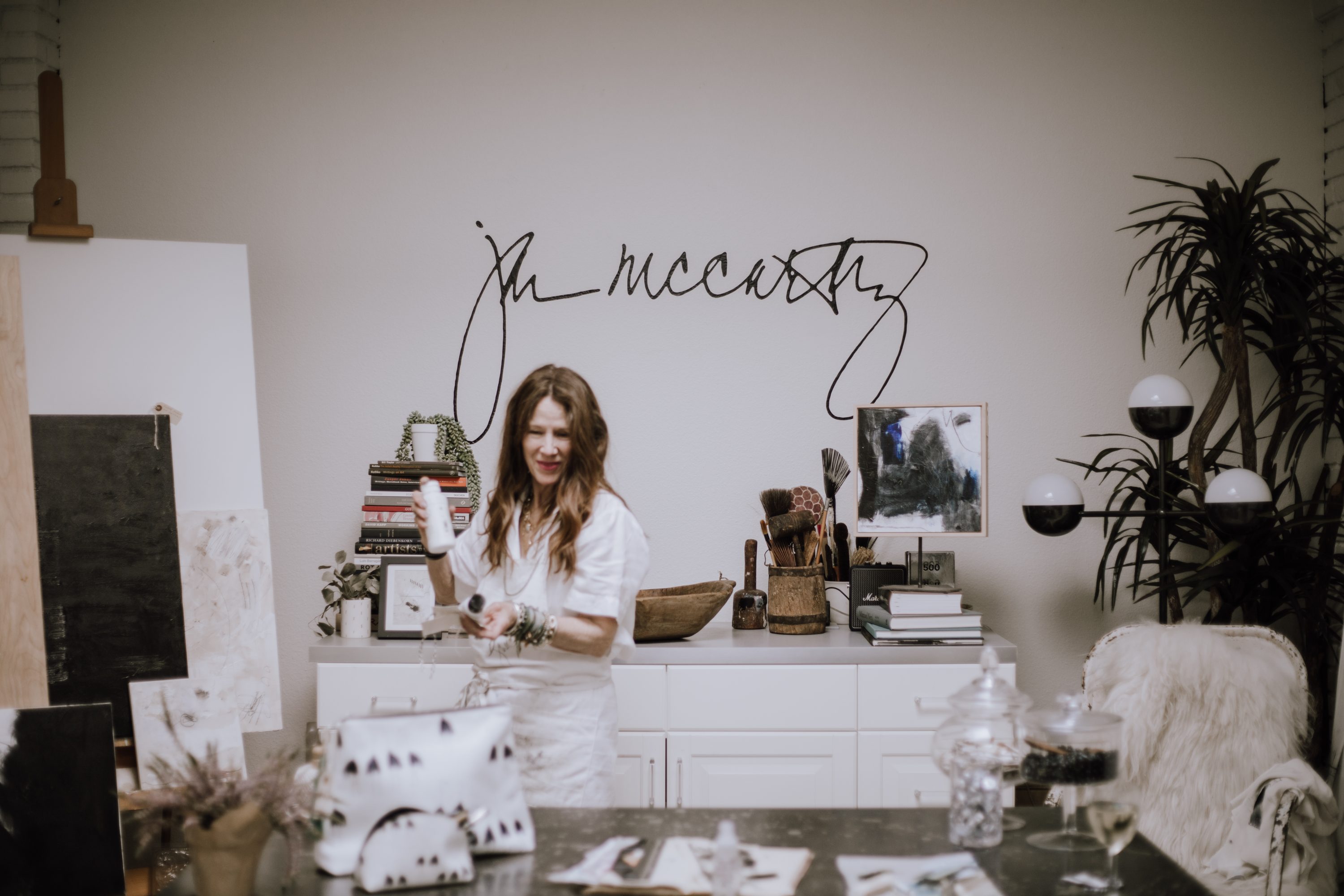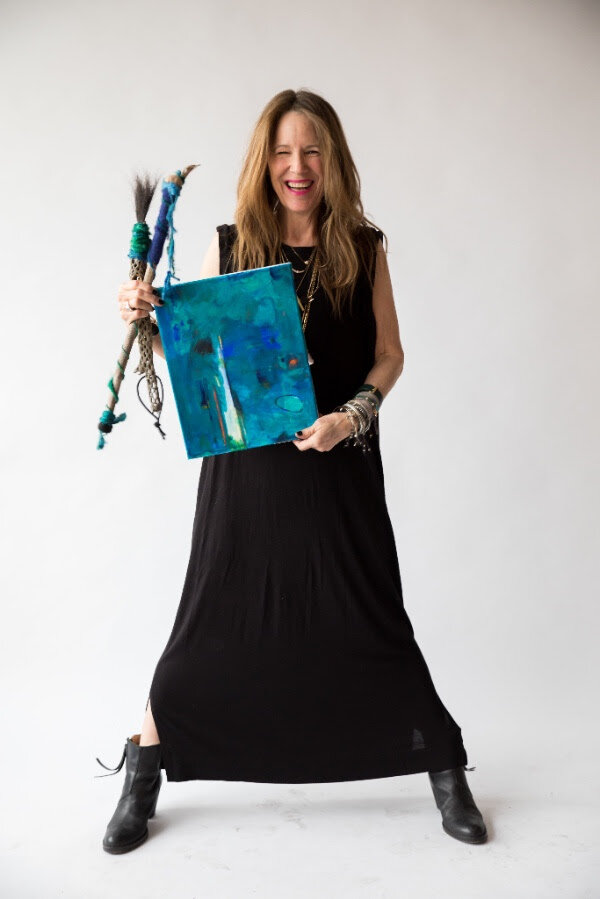 I'm a creator. I make art to autograph moments, the fleeting emotions and undefinable feelings that can only be expressed in imperfect swipes, lines, or ripped pieces of paper. I use my art as a way to connect and share these flashpoints of time that slip away. Every mark I make with a handcrafted brush on one of my canvases, papers or towers, is a unique gesture. I find this process essential as a personal statement, a reclaiming of my point of view, of being a woman, of aging. I've never allowed how the world might aim to herd the masses as a reason to follow the pack. I hear the beat of a different drummer. This constant resistance feels vital to me.
I collaborated with fashion designers Eni and Nigma on their Venia Collection, using my art on fabric to highlight the importance of mental health awareness. The collection showed in Paris just before lockdown and was a huge success. To read the interview, click here.
Out of a need to express myself and organize my thoughts, I developed a series of notebooks that speak to the dreamer, the planner, the journaler and the notetaker. It brings me joy to know others find inspiration from these as well.
I love travel and lead creative retreats in various destinations like Joshua Tree or as far away as Marrakech, where I draw deep inspiration from the colored zellige tiles dotting the landscape in Morocco, the vibrant chaos in the medina and the painted majorelle blue buildings…
I live life fully, sometimes on the edge, sometimes in many different places, sometimes quietly, always trying to practice carpe diem.
https://www.janmccarthy.com/
https://www.instagram.com/janmccarthy/
https://www.facebook.com/janmccarthystudio/