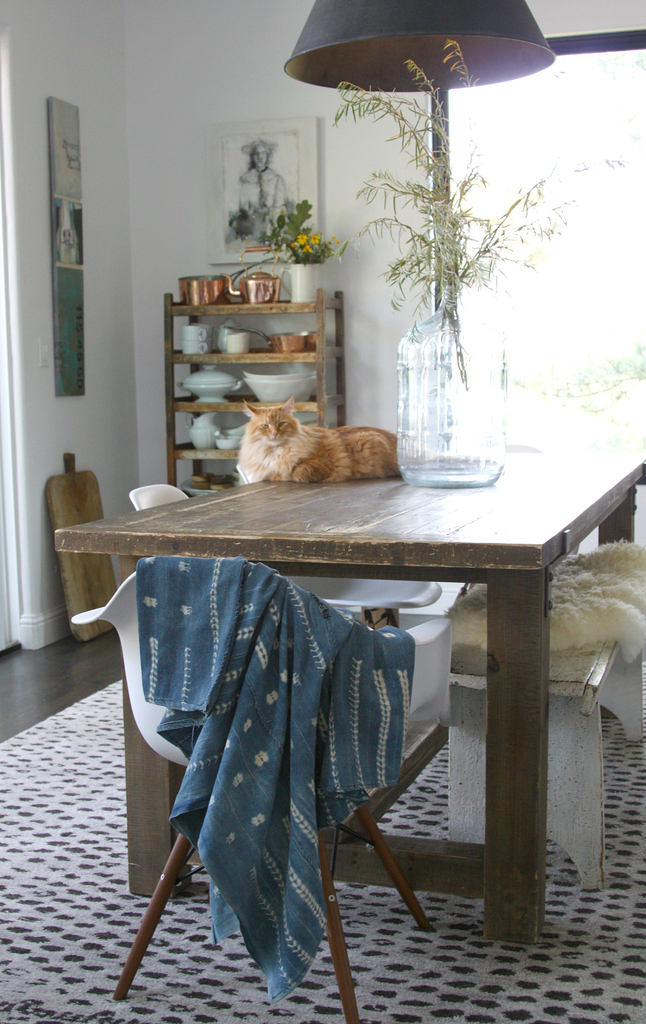 The neighborhood pool closed yesterday so I guess fall is around the corner! Thank you for joining me for the Seasons of Home Holiday Series hosted and created by Kristen Whitby of Ella Claire. Come back each week over the next few months and get peeks into our home dressed up for Fall and Christmas.  Our hope is that this series will be glimpses into our homes during the holidays as we will be sharing inspiration for simple cozy spaces.
We went on a crazy home journey almost two years ago and you can read about it here, here and here.  We had no interest in moving and then here we are. It was 2 years ago this month that we looked at that first home and all of the adventuring began.
We have been in this home for 18 months now and we have worked the hardest to turn an unfinished workshop and garage into our new studio.  We have so many ideas and plans for this home and we have been having the best time making it ours.  Before we moved in we had the whole house painted Nano White by Behr (ceilings, walls, baseboards) and we had the window frames painted Tricorn Black by Sherwin Williams. We also replaced all of the lighting throughout the whole house. It is amazing what just paint and lighting can do to transform a space.
All of the homes we put offers on were mid century or more modern homes.  We had been wanting this change for awhile and it feels so good to have this new creative energy. Creating comfortable and beautiful spaces within our home for our family and friends is one of my greatest joys.  We have taken our time over the past 18 months to make this home ours and we not in a rush to fill the space.  It has been so much fun to allow this home to organically come together.
Come on in as we foraged on our land for the branches and wildflowers throughout our kitchen to bring the changing season inside. I am also sharing one of our favorite homemade pizza recipes (we cheat a little with pre-made crust). Welcome!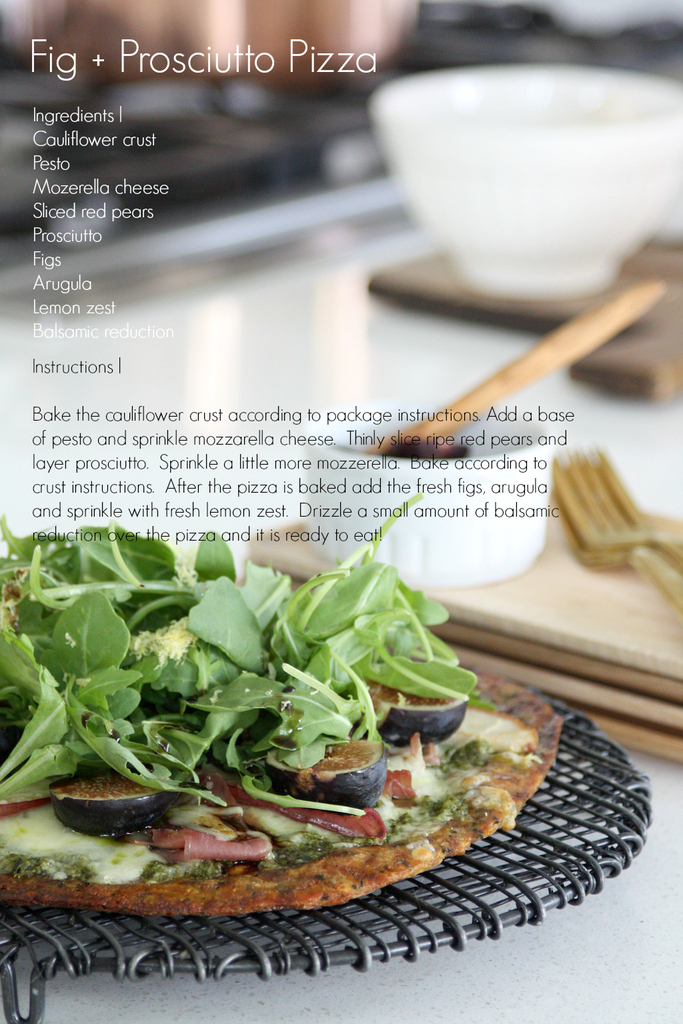 Our kids were very happy that I had a lunchtime photo shoot. I made four of these and there was nothing left. When you have figs in season you have to add them wherever you can! All of the flavors of this pizza are so good together and don't forget the lemon zest. I created a recipe for this but I just make them up based upon the flavors I have on hand and what is in season.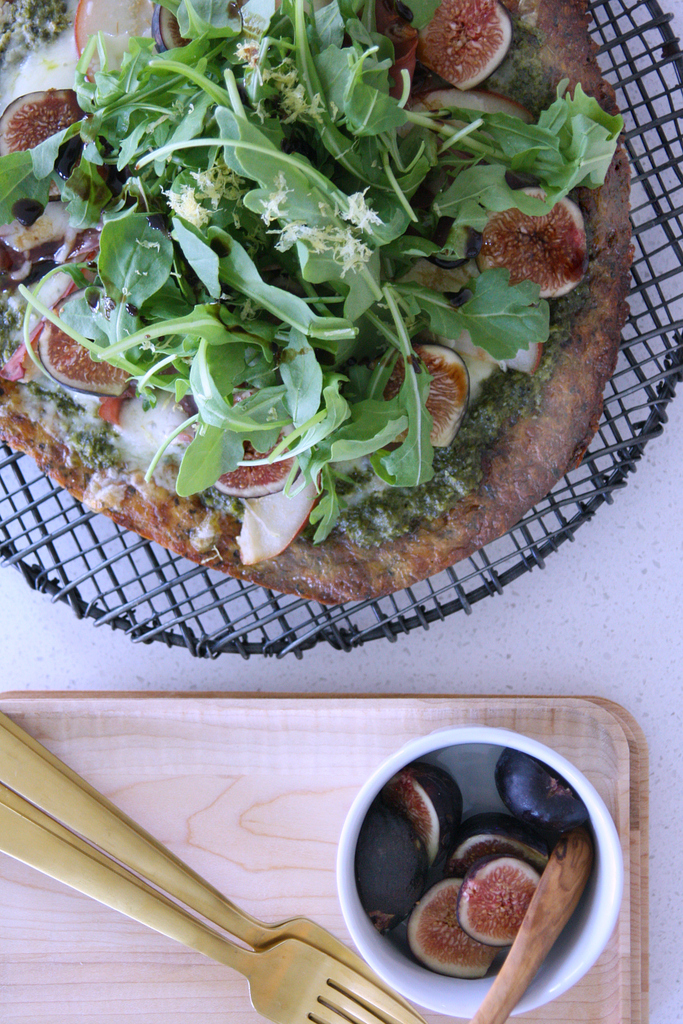 | We order our cauliflower crust from HERE |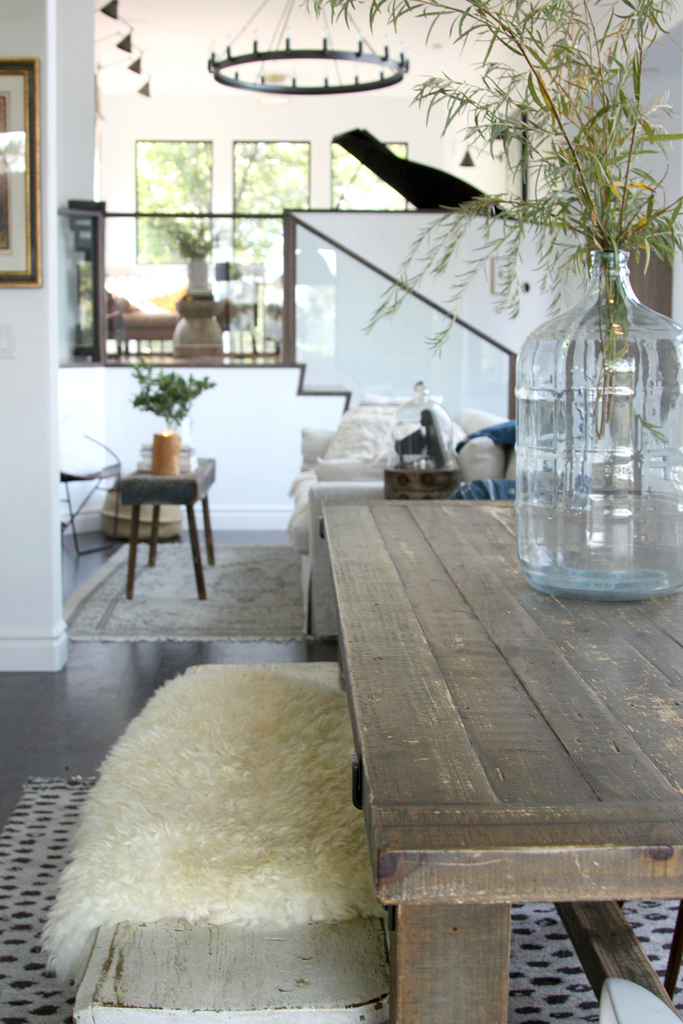 As a family we are usually in the kitchen, the living room off the kitchen, in the library/piano room you see in the distance or the back patio.  I love how open this floorplan is and how it allows us to create a space that flows from space to space but also encourages places that encourage resting, reading and talking.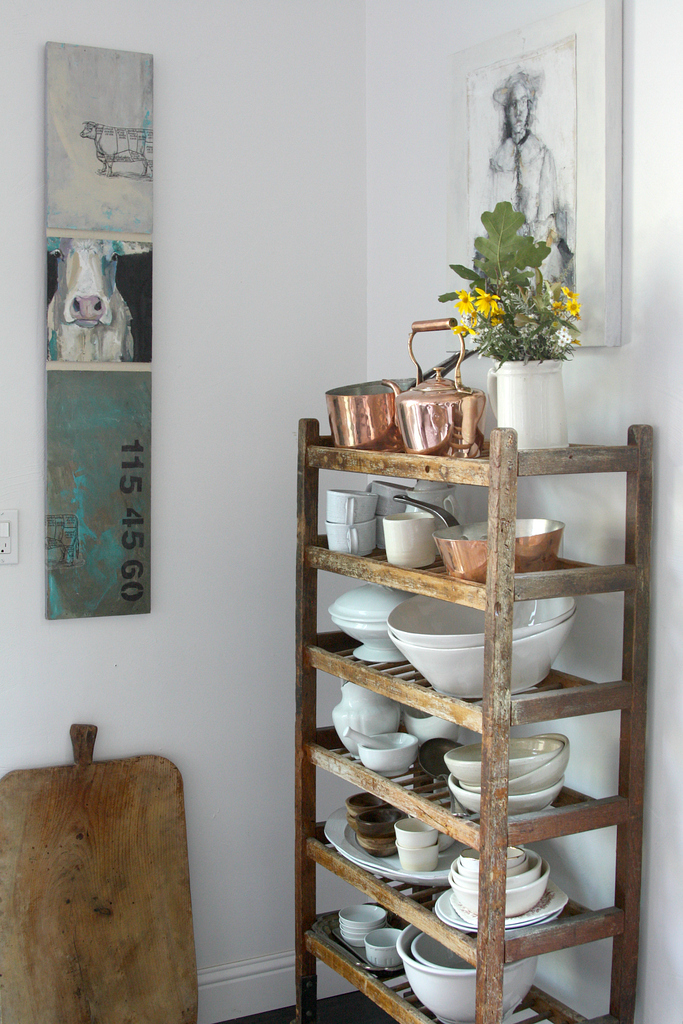 I love being able to have my most used serving pieces handy and visible. So many are from artisans or purchased in our travels. We have slowly begun collecting restored vintage French copper pots and pans from Sunday Broncantes. You have to be fast though…they sell out faster than I can usually get to them.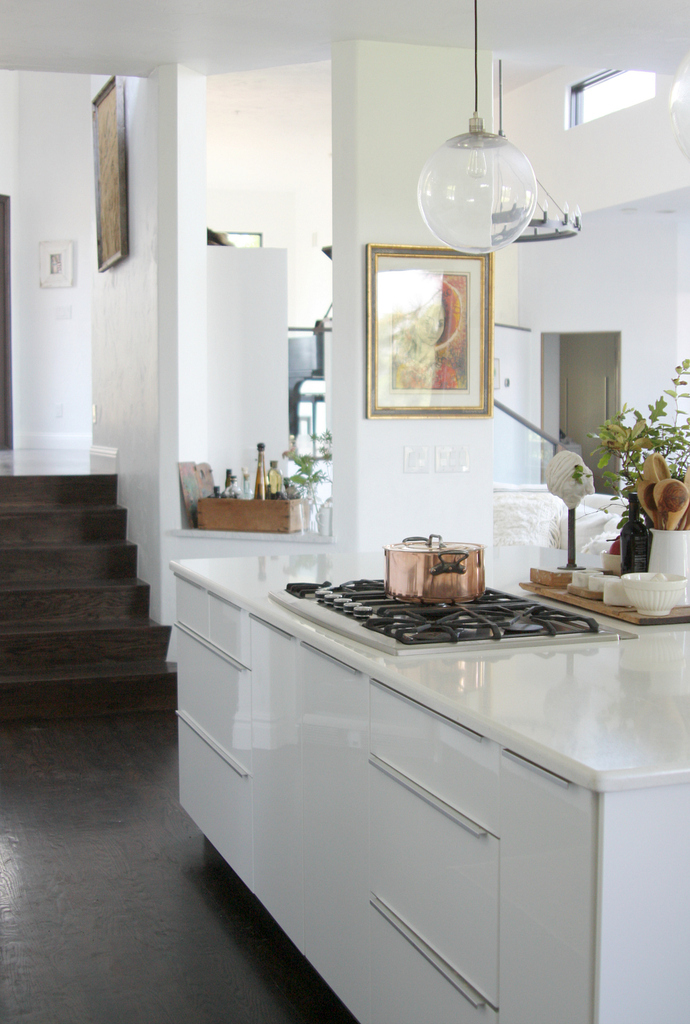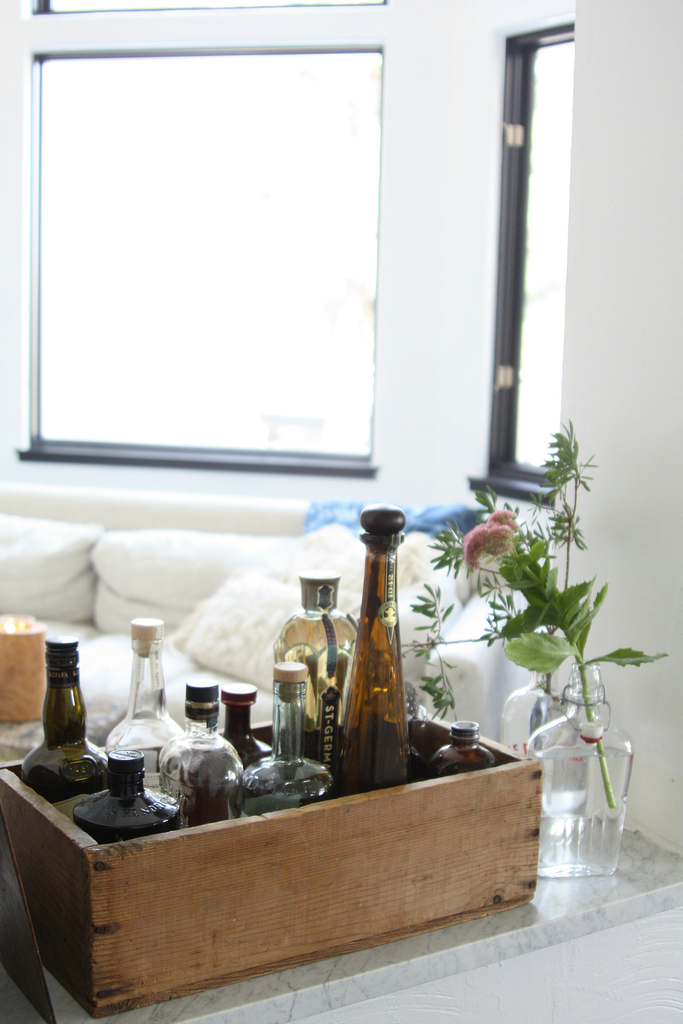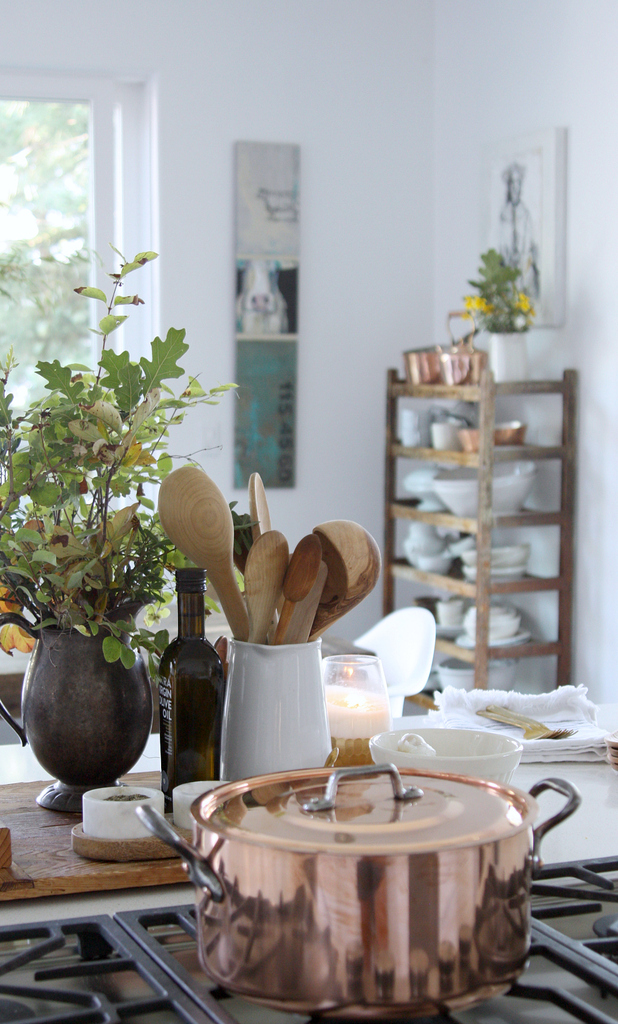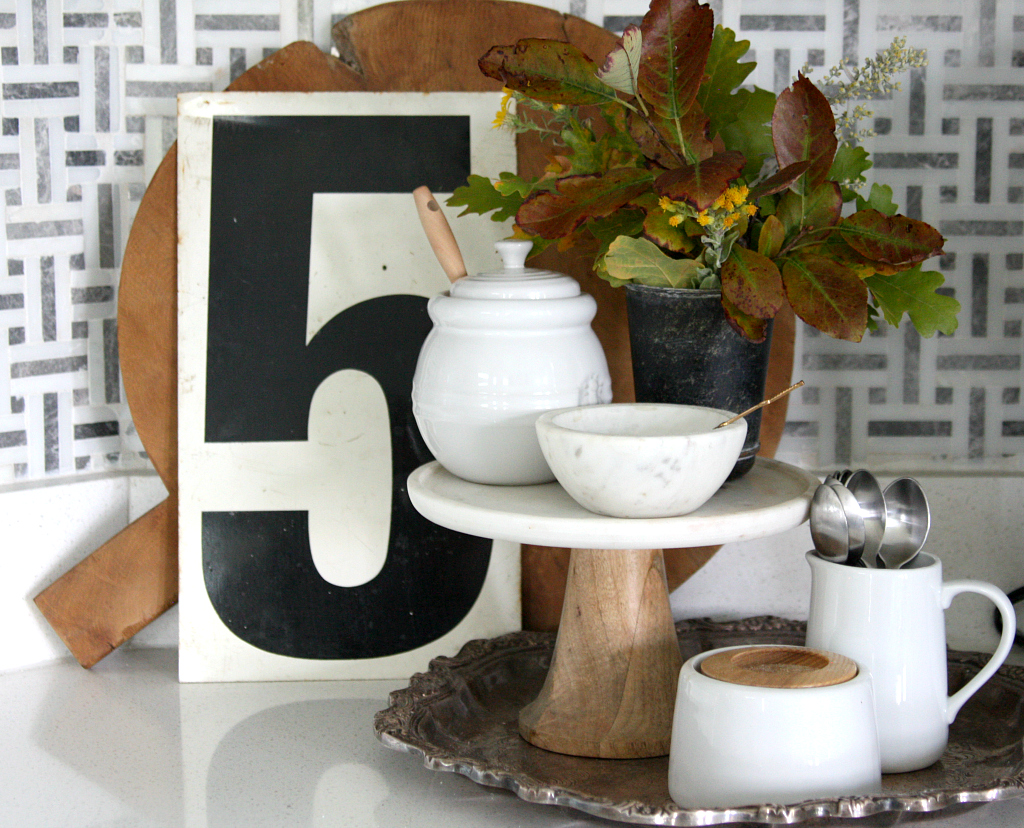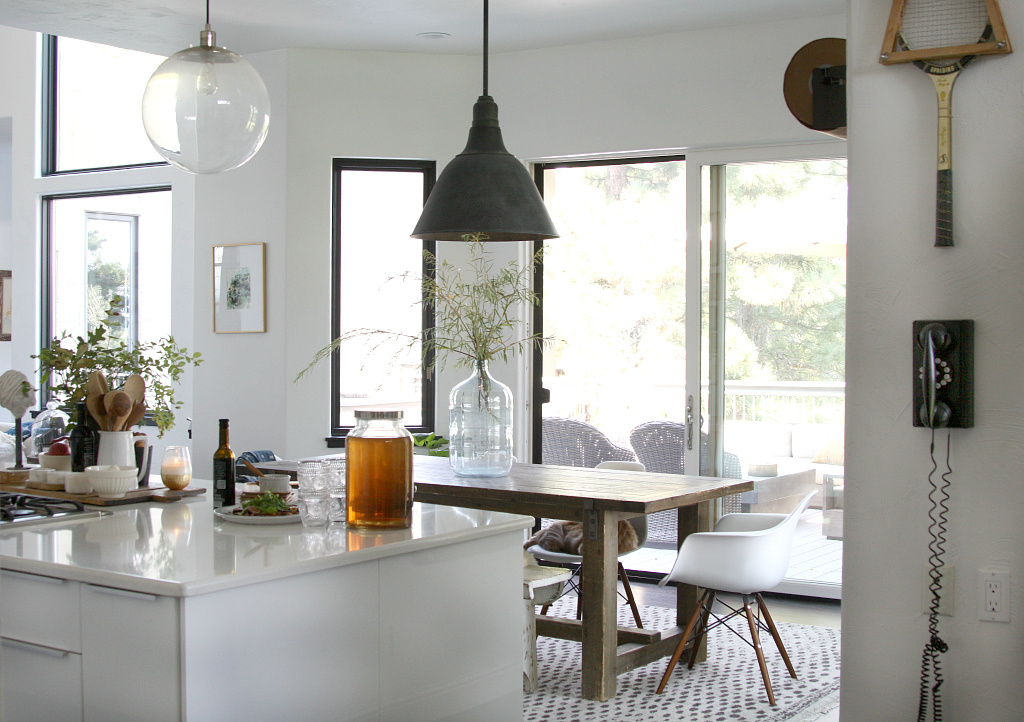 Every child that comes to our home thinks it is the coolest thing ever that we have a real phone attached to the wall. Then we tell them how we used to stretch the cord so far into our bedrooms while we were growing up for the tiny chance of privacy.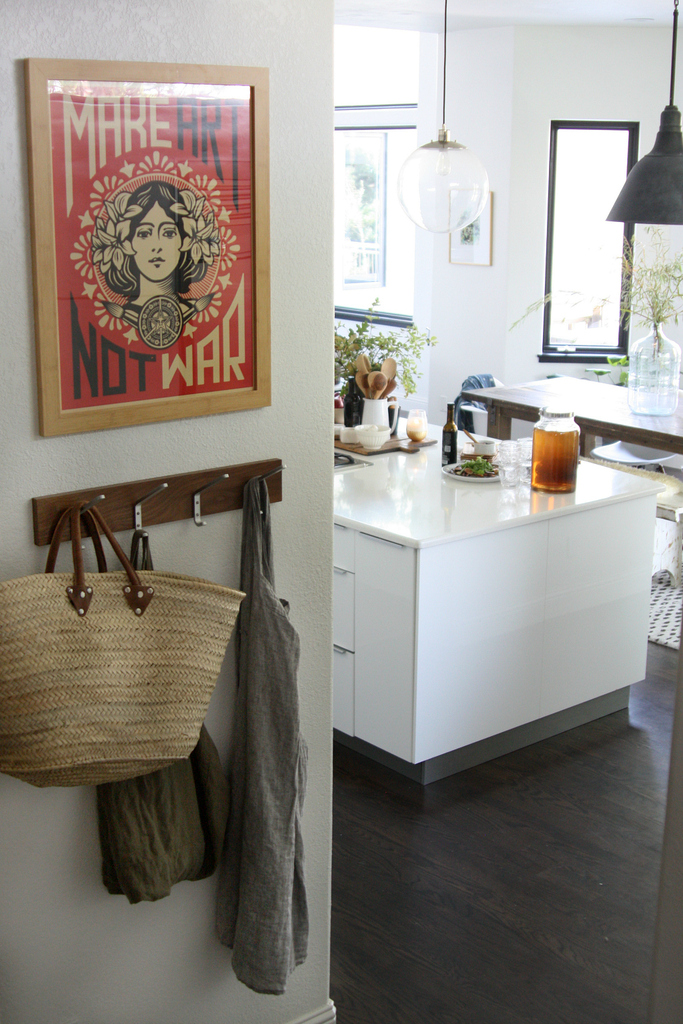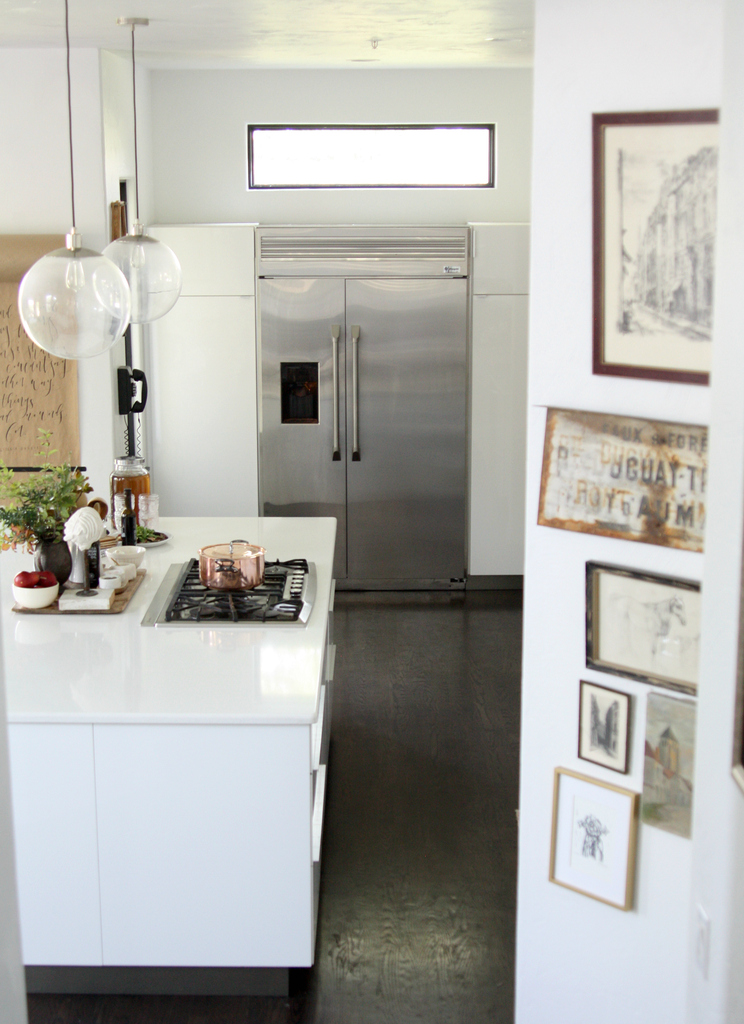 Come on over and join the tour. These are some of the best of the best and I am so honored to be included with this incredible lineup. The bonus is that you will have dinner and dessert ideas ready all week:-)

Ella Claire | Shades of Blue Interiors | Dear Lillie | Love Grows Wild

Craftberry Bush | Nesting with Grace | Rooms for Rent | Julie Blanner

Jeanne Oliver | Kindred Vintage | French Country Cottage | My Sweet Savannah


and our featured guest this week, Michael from Inspired by Charm