There are so many big things going on in the world and within our country and in addition this doesn't mean that the hurt and pain of day to day life goes away. During these times and always my only hope is Jesus. I was thinking about what I could share with you if you are struggling right now and you are needing words of life and encouragement poured over you. I am working on some new things that will be available at the beginning of the year but for right now I wanted to share some free Bible based studies we have done in the past. I also wanted to share a free downloadable and also a workshop playlist. I know these are little things but they are what I can offer right now today and hope that they will be rest and encouragement for someone.  So much love to you guys! You are constantly in my thoughts and prayers. We have so much more in common than we will ever have that divides us.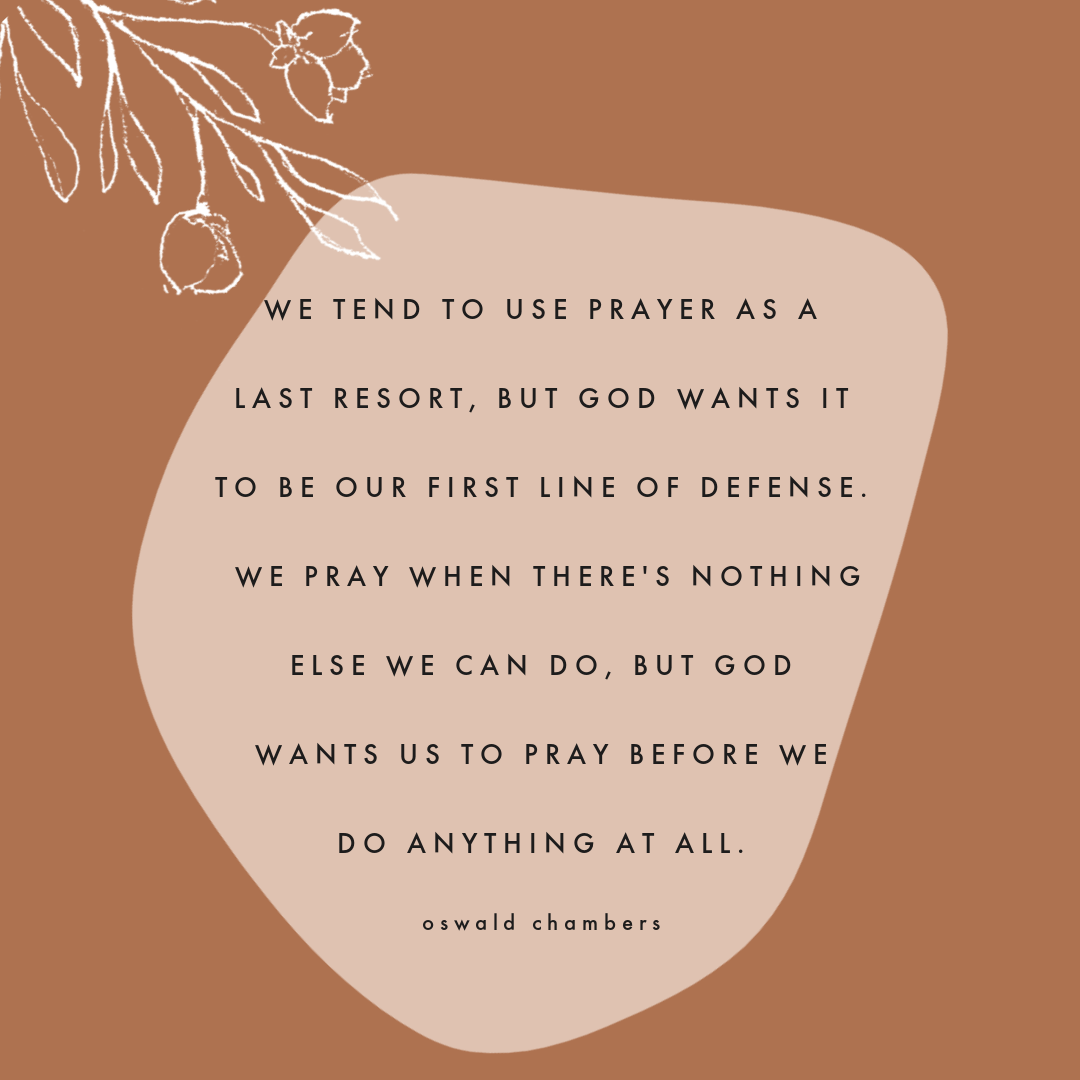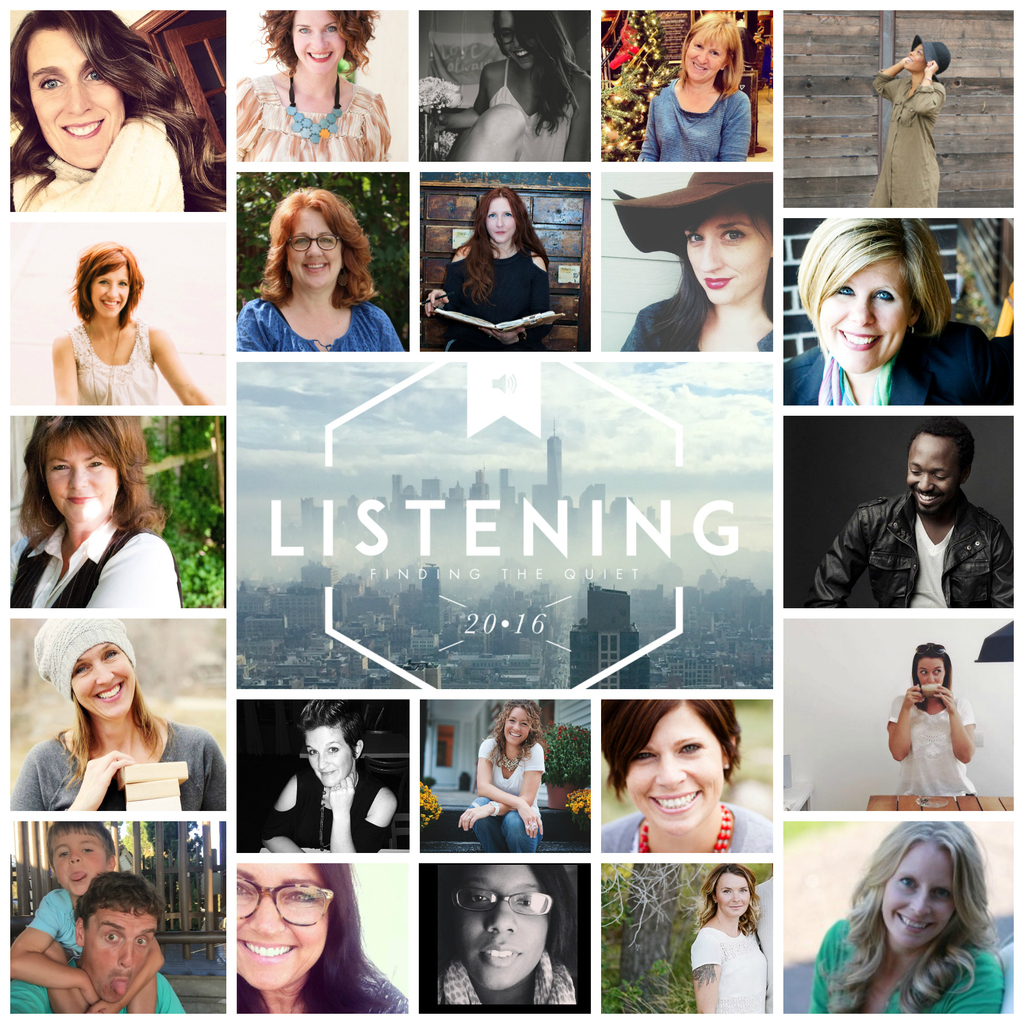 Join over 20 men and women for a four part study all about finding the quiet in each day and hearing the voice of God.
The world can be so loud and we desperately need quiet. We need time to think, process, pray, worship, plan, dream, forgive, heal and find direction. To just be still. Do we give ourselves this time to be quiet and truly listen to the voice of the Lord? Are you striving and trying to navigate life in your own strength? Are you tired? Do you know that the Lord pursues you? Do you know that he wants to carry your burdens? Do you know that he deeply longs to communicate with you and have a relationship with you? Are you ready to find the quiet and listen to his voice?
If you don't make intentional time with the Lord each day will it happen? Your walk with the Lord is a relationship and relationships only grow when we make time for each other. Through this series you will hear Listening stories from the men and women in this study. We will be sharing our own journeys of listening and intentionally finding the quiet.
Take this free study HERE.
Salt + Light | Impact The World Right Where You Are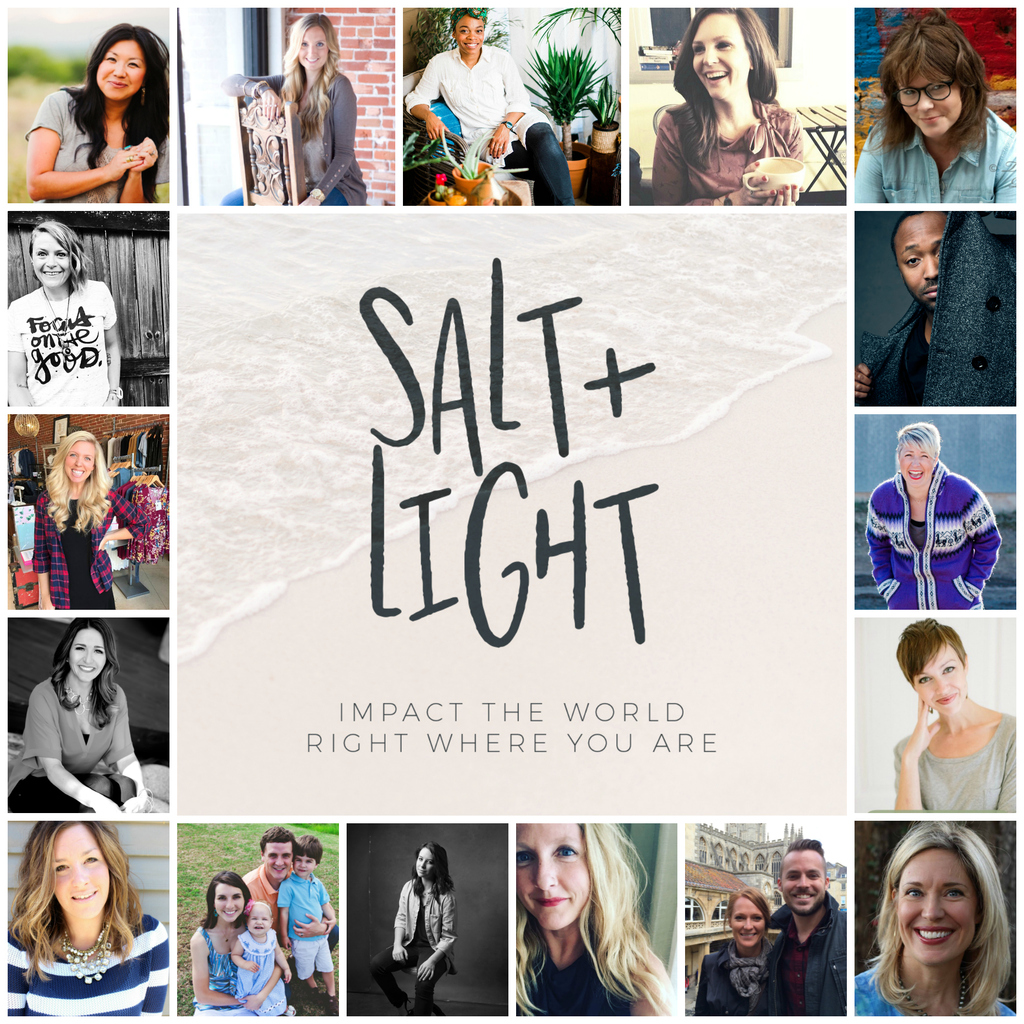 Join 18 men and women for a 4 part free online study about Salt + Light: Impact the World Right Where You Are.
Full of stories in how the Lord uses real people in their everyday life, using their authentic gifts to impact others. How showing up right where you are is powerful and good enough. Too often we can think that serving the Lord or others looks like a mission field in Africa. Sometimes it is. Many times it is in your town, at your job, with your neighbor, with your child's best friend, with the stranger in the grocery store and even your own family.
Let's look at our placement, our gifts and our open invitation to collaborate daily with a God that is just waiting to hear us say…
I'm In. I'm all in. Use what I have and who I am. Use my brokenness and imperfections. Use my gifts and strengths and open the box that I have placed around myself and You because I desire deeply to do, see and be more.
Take this free study HERE.
Becoming | The Unfolding of You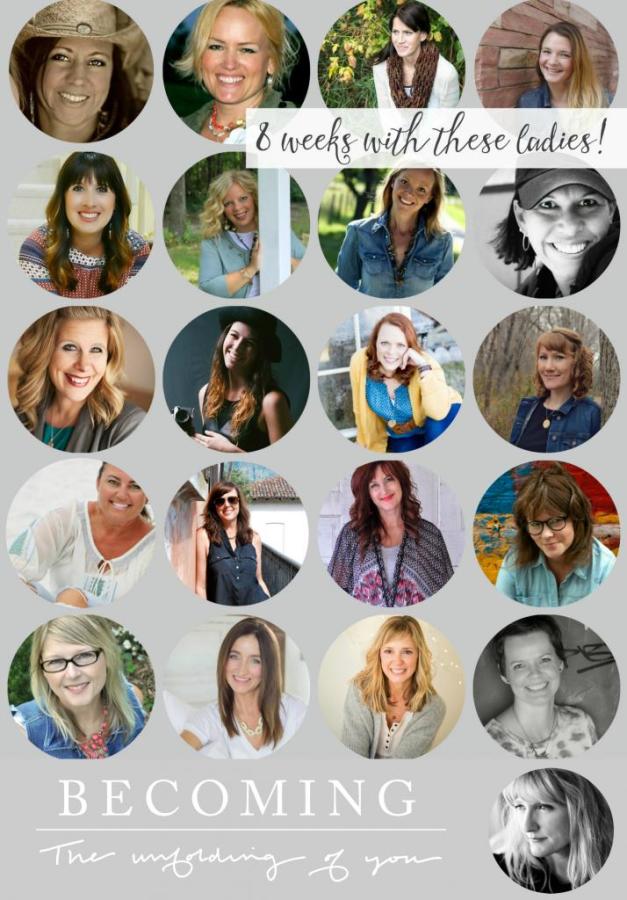 Join 20 women for an 8 part study all about finding your true identity in Christ. You will hear unfolding stories from the women in this study. We will be sharing truths about who the Lord says we are and our personal journeys to accepting those truths.
We will also have fun creative videos that follow the study where the women will share one of their gifts. Think guitar playing, bread making, painting, entertaining and more. You know I can't have a course without sharing how the Lord uses our creativity!
My hope is that the study will give you fresh eyes for the Lord and yourself. When we know who we are in Christ it changes everything and opens our paths and gifts in incredible new ways.
Take this free study HERE.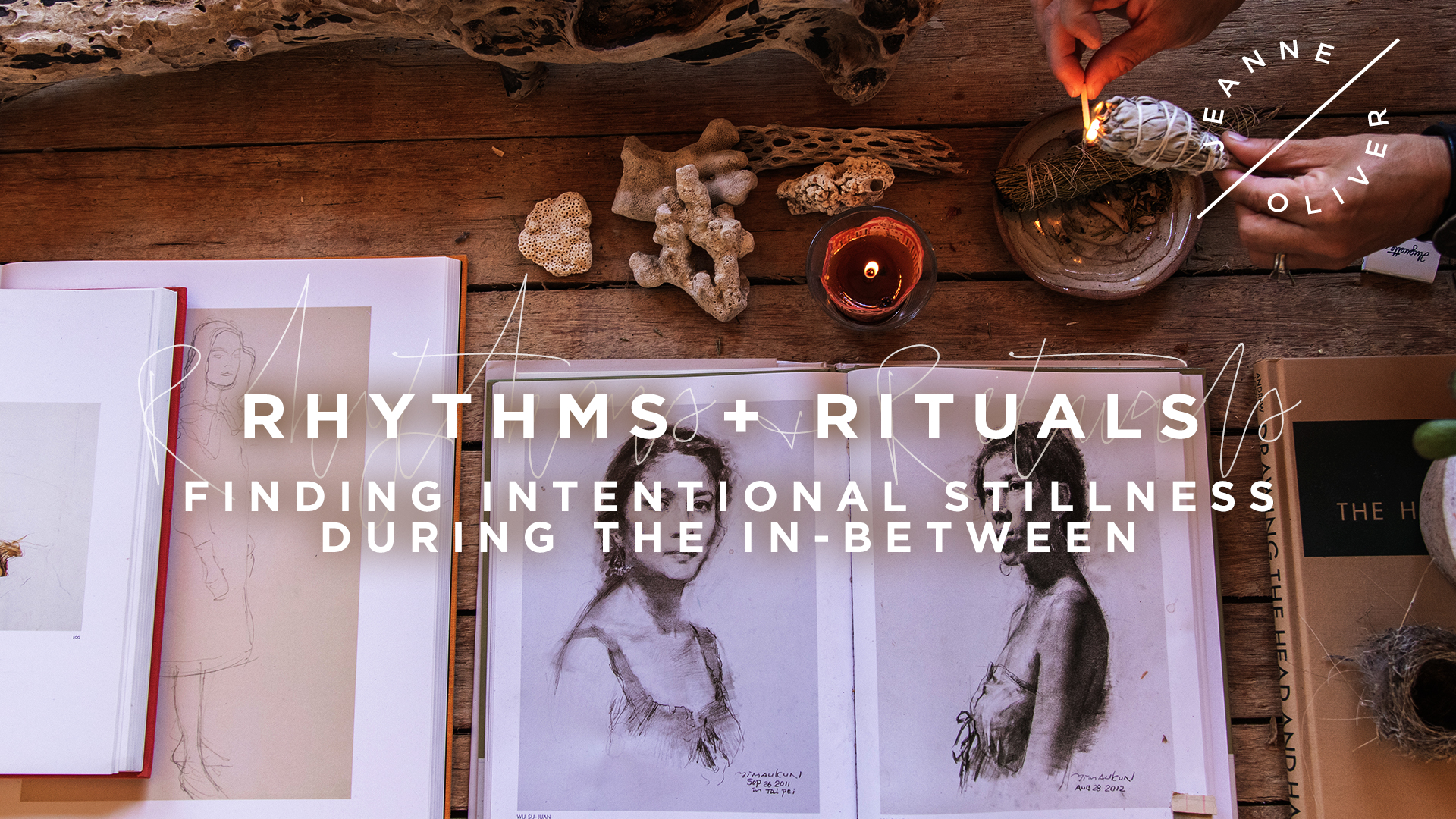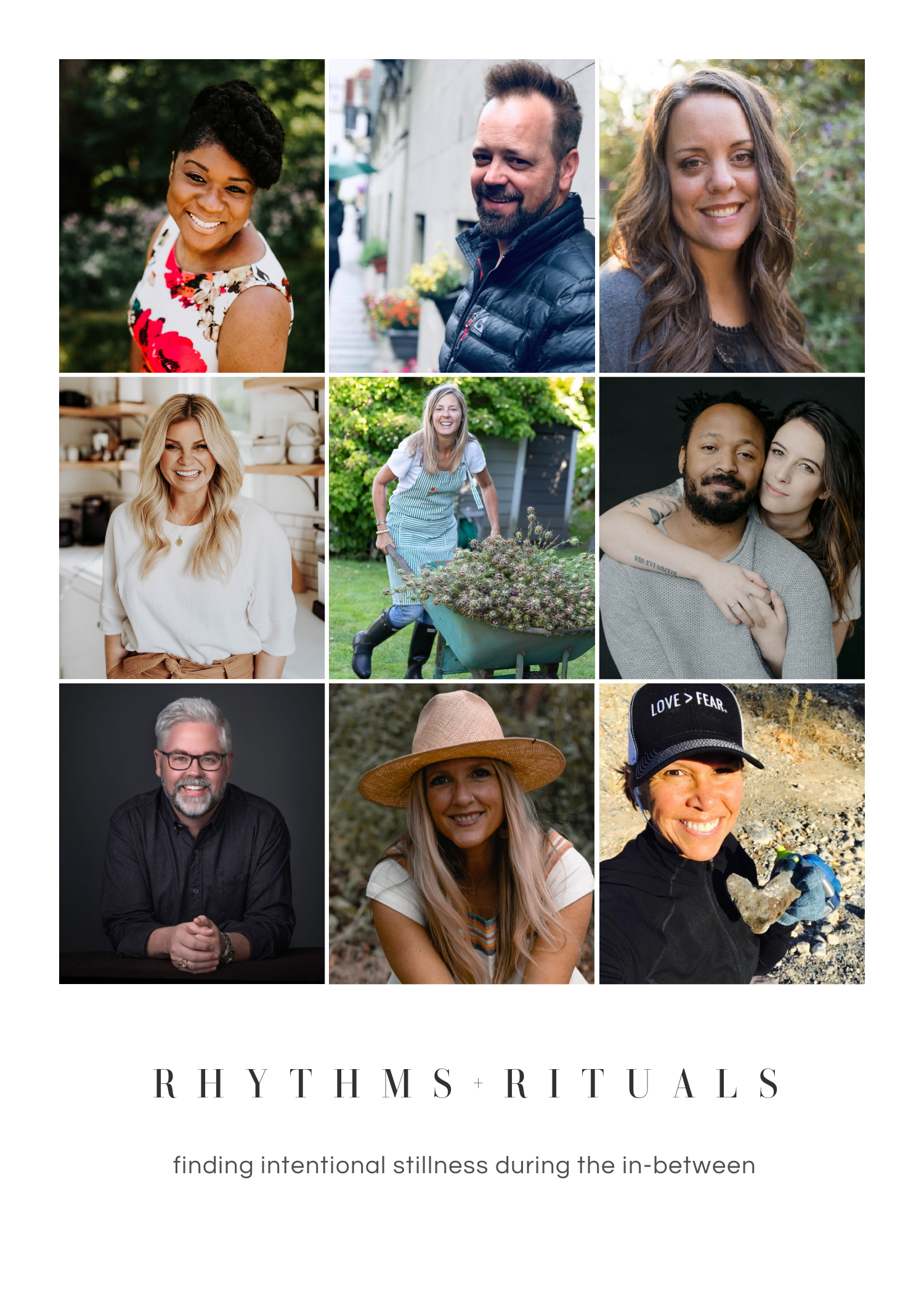 As we begin 2021 we want to offer a simple way to gather others that want to start the New Year with intention. With the division of this past year, financial uncertainty for many, and the reality of so many unknowns, I know that this time instead of feeling hopeful for the new year and what's to come may feel more like the in-between. The waiting period.
There were so many unexpected moments in my own life and business this past year (as I know there were with yours) but the one thing that brought hope consistently was the importance of my time with the Lord. The time to be quiet and still. The time to realize I didn't have to figure out all of the problems by myself. These daily rhythms and rituals gave me deep rest and peace during a tumultuous time.
I have gathered some of my favorite people to offer a free online gathering this January.  Each person will share simple ways that we have been able to find intentional stillness during this in-between.
We will be sharing promises that the Lord has spoken over us, daily rhythms and rituals where the Lord met us, and intentions that set our heart on track each day.  Our hope is that we all will find encouragement in sharing how meeting with the Lord gives us hope and rest and reminds each one of us how to rely on Him going forward in new ways.
I hope you will join us as we share the mighty and small ways in which the Lord has met us during the in-between.
Join Nathifa Sligh, Michael Sweet, Stephanie Lee, Meshali Mitchell, Lissa  Whitlock, Aaron Wagner, Jen Wagner, Matt Tommey, Jeanne Oliver and Stephanie Ackerman.
Take this free study HERE.
Here is a free downloadable from Rebekah Lyons.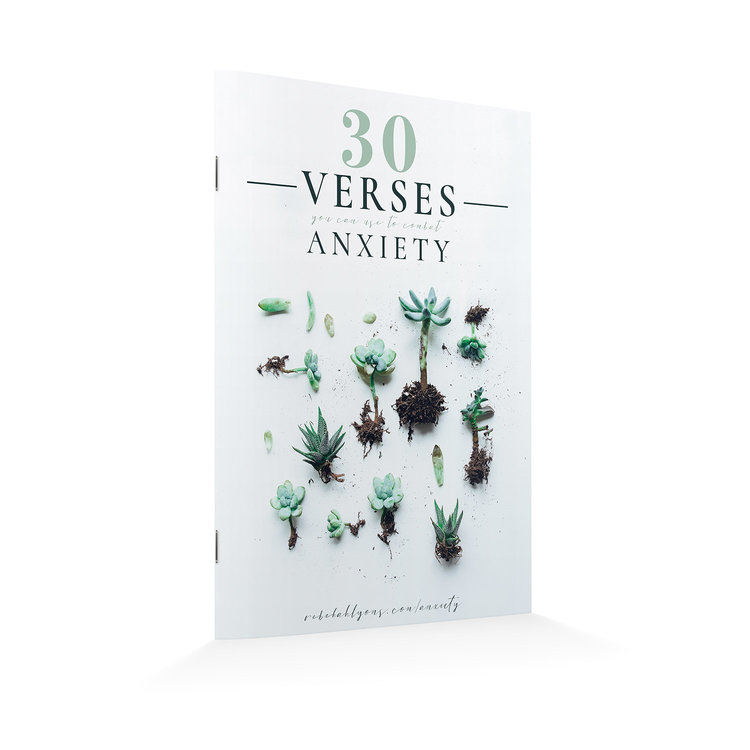 As a little girl my mom could often be found at the dinning-room table with her Bible open, at her piano singing or working around the house with worship music playing. I 100% know that my mom's intention with her relationship with Christ was the one thing that brought rest and peace into our home in the midst of VERY toxic, unhealthy and abusive years. Our home was a sanctuary in the midst of it all. I believe our homes, businesses, towns and countries can be sanctuaries in the midst of it all. I know it because I have experienced it. I want to keep my eyes on Jesus and worship is one of my favorite ways. I put this together for you and I will keep adding to it.