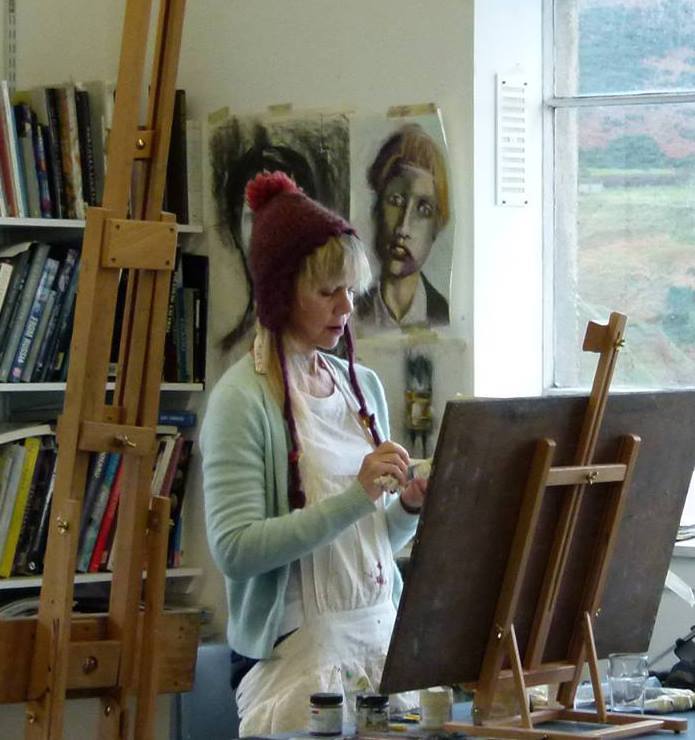 I received a degree in Fiber Arts and worked as a textile print designer in the apparel business in Los Angeles for 20 years, but my real education started in 2009. I started painting and made it a practice to paint every day. As I honed my craft and progressed to the next level of my practice lead me to question why I paint. It is a spiritual journey that I am on and it is something I have to do to keep my mind and body happy!
I work with watercolors and gesso, acrylics , oils, pastels with inks or all of them. I am an experimenter. I create my own substrates using vintage linens or painting on ledger paper. I also paint on more traditional substrates such as watercolor paper and canvas. I would describe my work as expressive figurative and portraiture mixed media.
I am represented by Lagerquist Gallery which is located the Buck Head area of Atlanta, Georgia.
I teach all over the United States as well as Europe and just recently Morocco. My passion is focused on the creative process and I am as passionate about teaching as I am at creating art.
Kate's Website