In 2018 I knew that 2019 was going to be the last year I led overseas art workshops for the foreseeable future. As much as I loved gathering, teaching and traveling it was the most deep knowing that it was time and I had complete peace about my decision. Then 2020 changed all of our worlds and I was not only grateful that I didn't have scheduled trips to cancel but it also was a reminder how much I had taken the gift and privilege of traveling for granted.
During lockdown and after, I was able to reflect on my past trips, the women that I have met along the way, what really made each place special, little things I had learned about different cultures, and of course the places I hoped to visit again.
Even though I plan to continue to travel as long as I am able, I also feel so good about my decision to not lead overseas workshops. I know my purpose and my focus and this is not a part of it anymore. When you truly know your purpose you are able to see the beauty that others are doing and not feel like it has to be for you or that you have to continue it even when you know your time has passed.
So, even though I will not be leading overseas workshops this wasn't going to stop me from gathering some of my favorite artists. Welcome to An Artist In series. In this series a different artist, that is intimate in different parts of the world, will share their insider tips for where to eat, stay, see the best art, sketch the best views, rest at their favorite cafes and more. You will be able to go out and adventure here in the US and abroad and feel like your best friend shared the best kept secrets about an area and you can explore with confidence.
The fifth in the series is An Artist in Oaxaca with Tracy Verdugo.  Tracy's art, home and life in Australia reflects the energy, life, colors and passions that she shares in Oaxaca.  Tracy has an incredible passion for sharing beauty and creativity with others. You can read previous episodes, An Artist in Florence HERE  , An Artist in Tuscany HERE ,  An Artist in Marrakech HERE and An Artist in Lombardy HERE.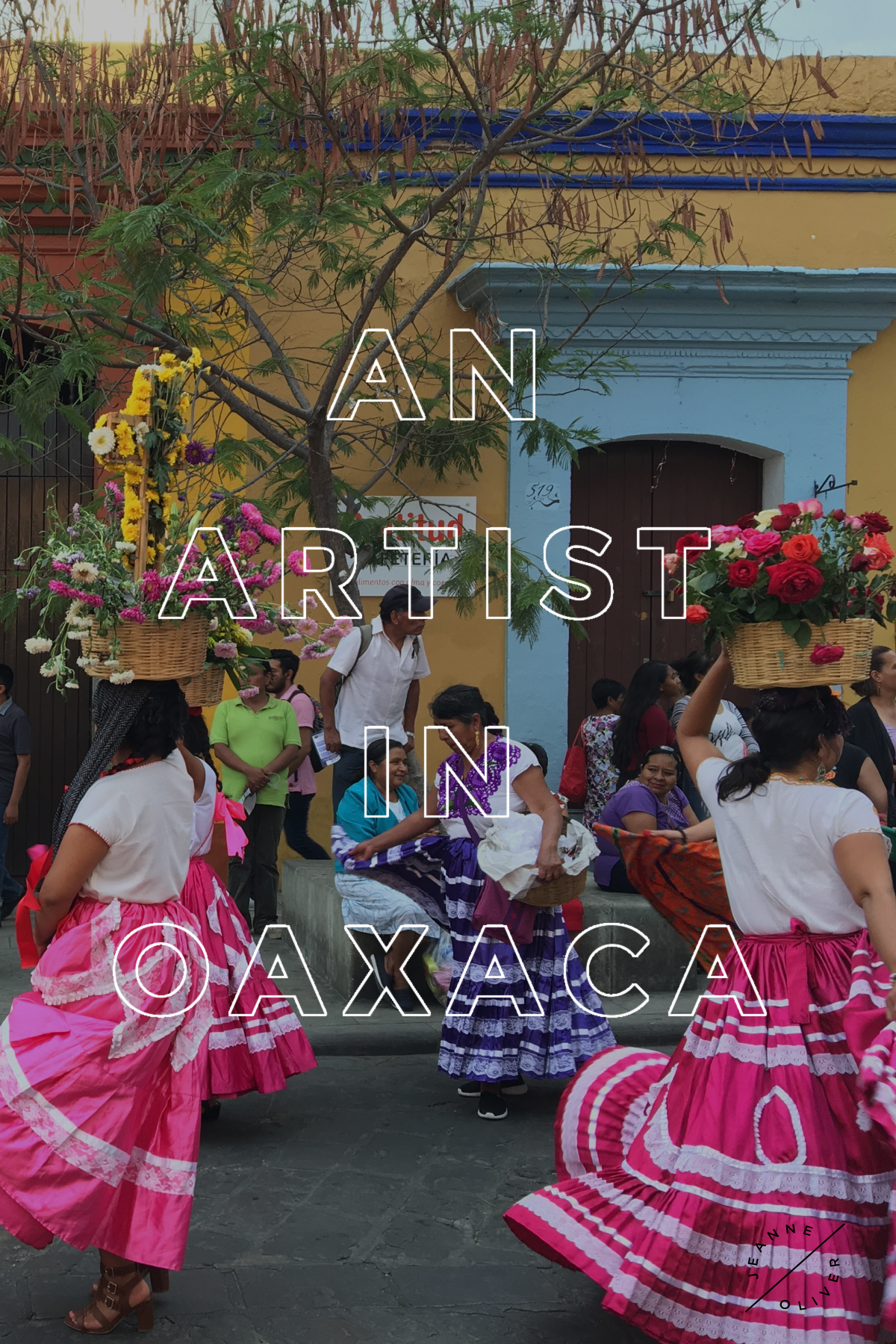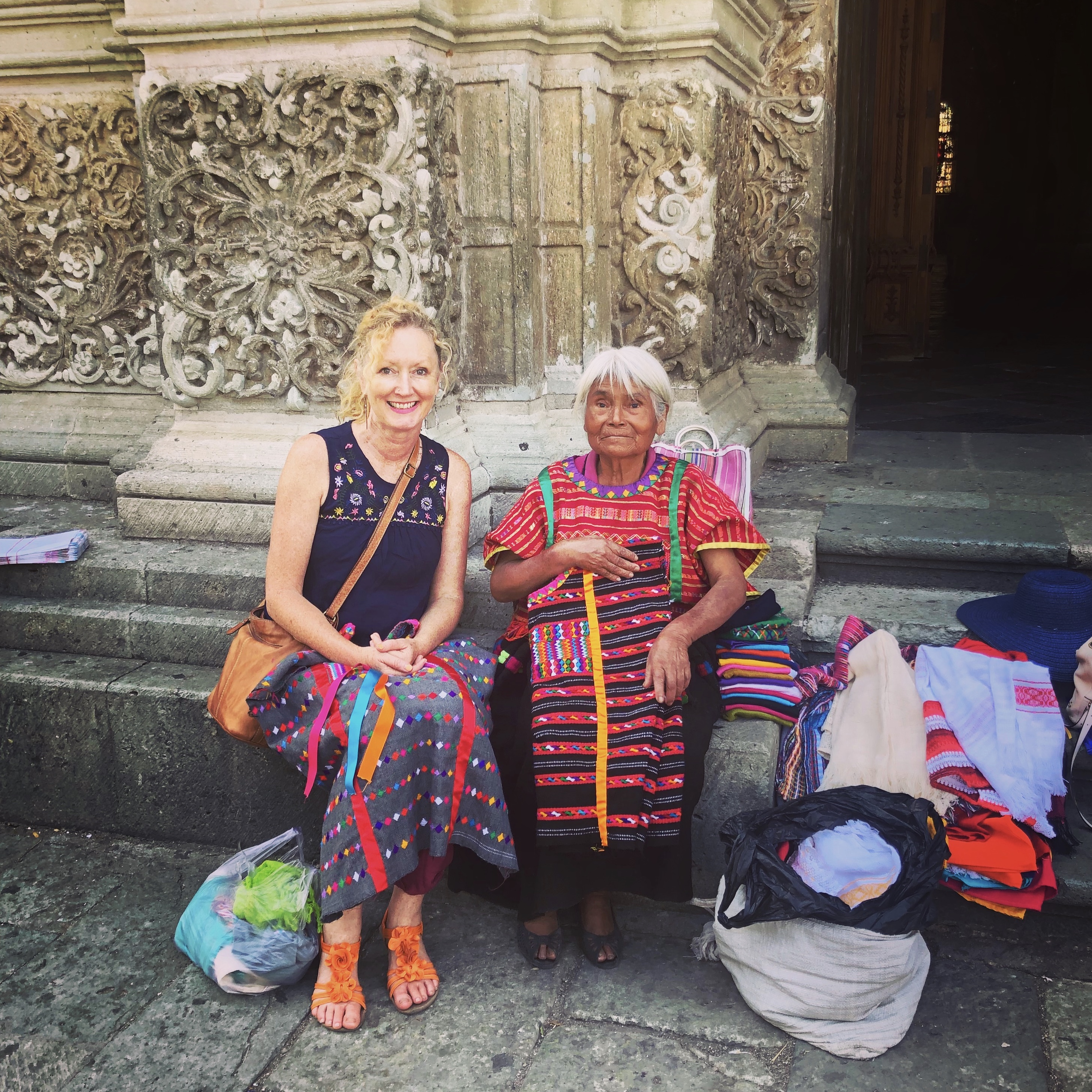 It enchanted me from the first moment, this city of vibrant colours, rich, proud indigenous and colonial history, temperate mountain sunshine, and inspired culinary magic. 
And surprise! Perhaps the most wonderful gift Oaxaca (pronounced Wa-Ha-Ka) brings. If one keeps their eyes wide open with curiosity and wonder, and your heart open to possibility, you will find elements of surprise around every cobblestoned corner. 
Spontaneous parades complete with twirling dancers, musicians and fireworks seem to spring from nowhere, at any time of the day. You may come across a shaman at sunset in a quiet plaza guiding a group of young bohemian students through a spiritual ceremony with drums and sage, while a chance remark with a stranger about the beauty of the full moon you have both paused to admire, can lead to a breakfast invitation with his family and a personal tour of some of the cities hidden treasures.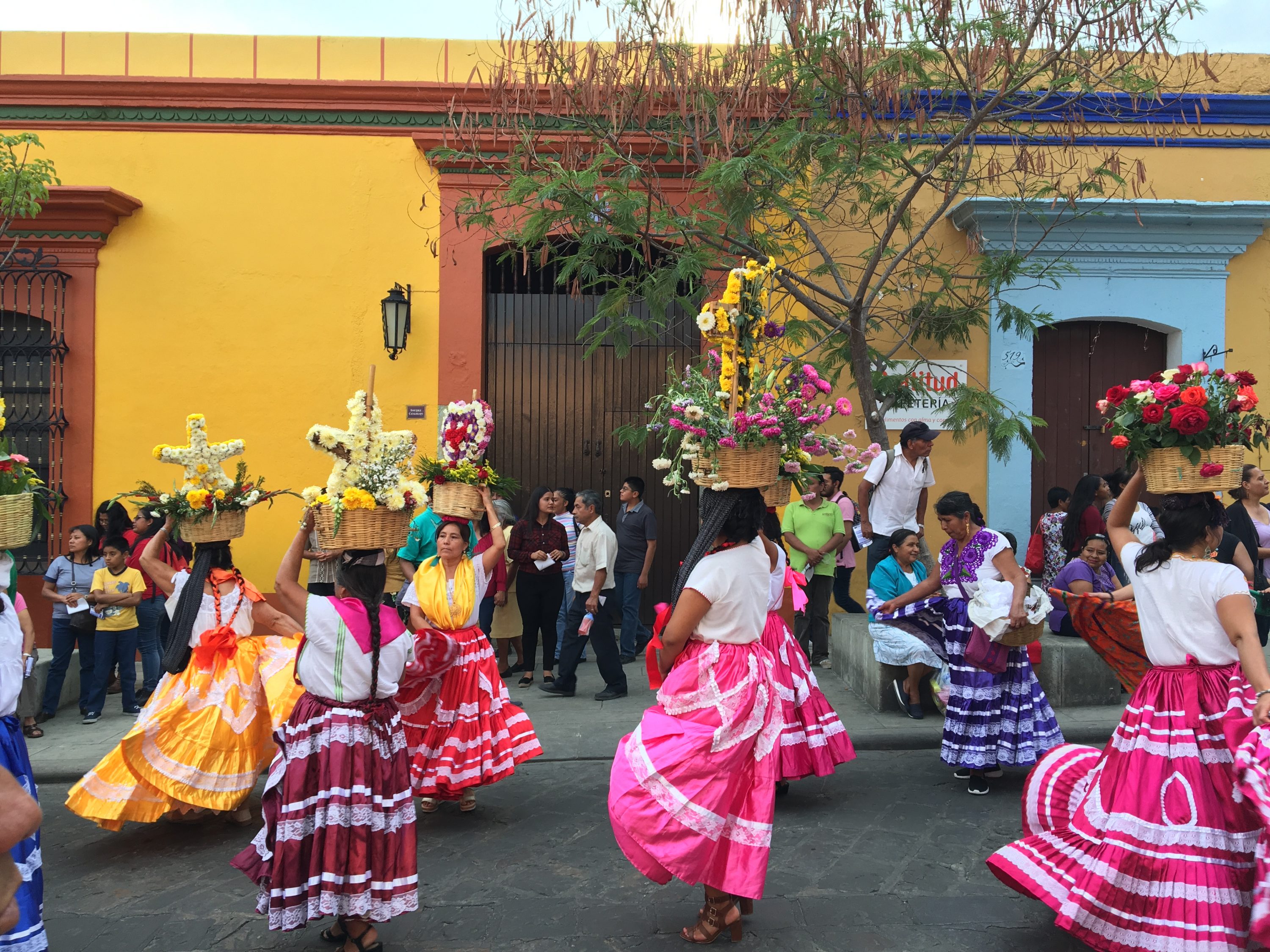 This is a walking city, its landscape dotted with open air and covered markets, colonial buildings in luscious colors decorated with provocative street art, grand plazas, elegant churches and food stalls offering tamales, tlayudas, enfrijoladas and memelas.
There is both grace and grit here, Oaxaca is grand old dame, the kind that loves to go to mass twice weekly but also to wear sequins and pearls and swill her mezcal infused margarita at an endless soiree where all of the hip, up and coming artists and creatives gather. She is enchanting, witty, beguiling, welcoming and real.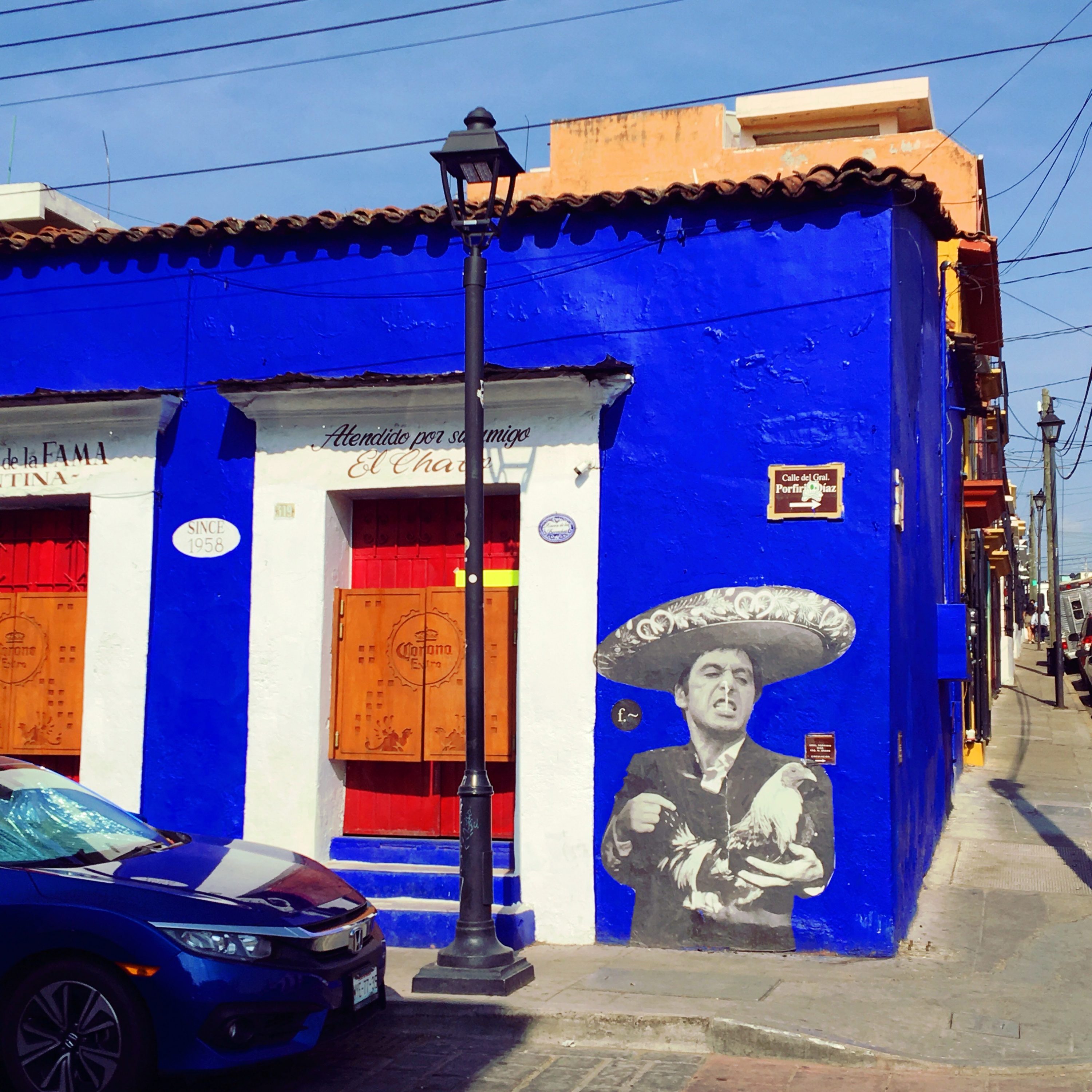 On a perfect morning…
I love to stay in the historic centro close to the beautiful baroque church and monastery Templo de Santo Domingo Guzman. The rooms that formerly made up the monastery now house the Cultural Centre of Oaxaca, founded with the help of Oaxacan born artist Francisco Toledo. The museum hosts an important collection of pre-Columban artefacts and documents indigenous life prior to and after the arrival of the Spanish Dominican monks. The museum overlooks the stunning gardens of an ethnobotanical garden that is a must visit! There are several tours per day in both Spanish and English.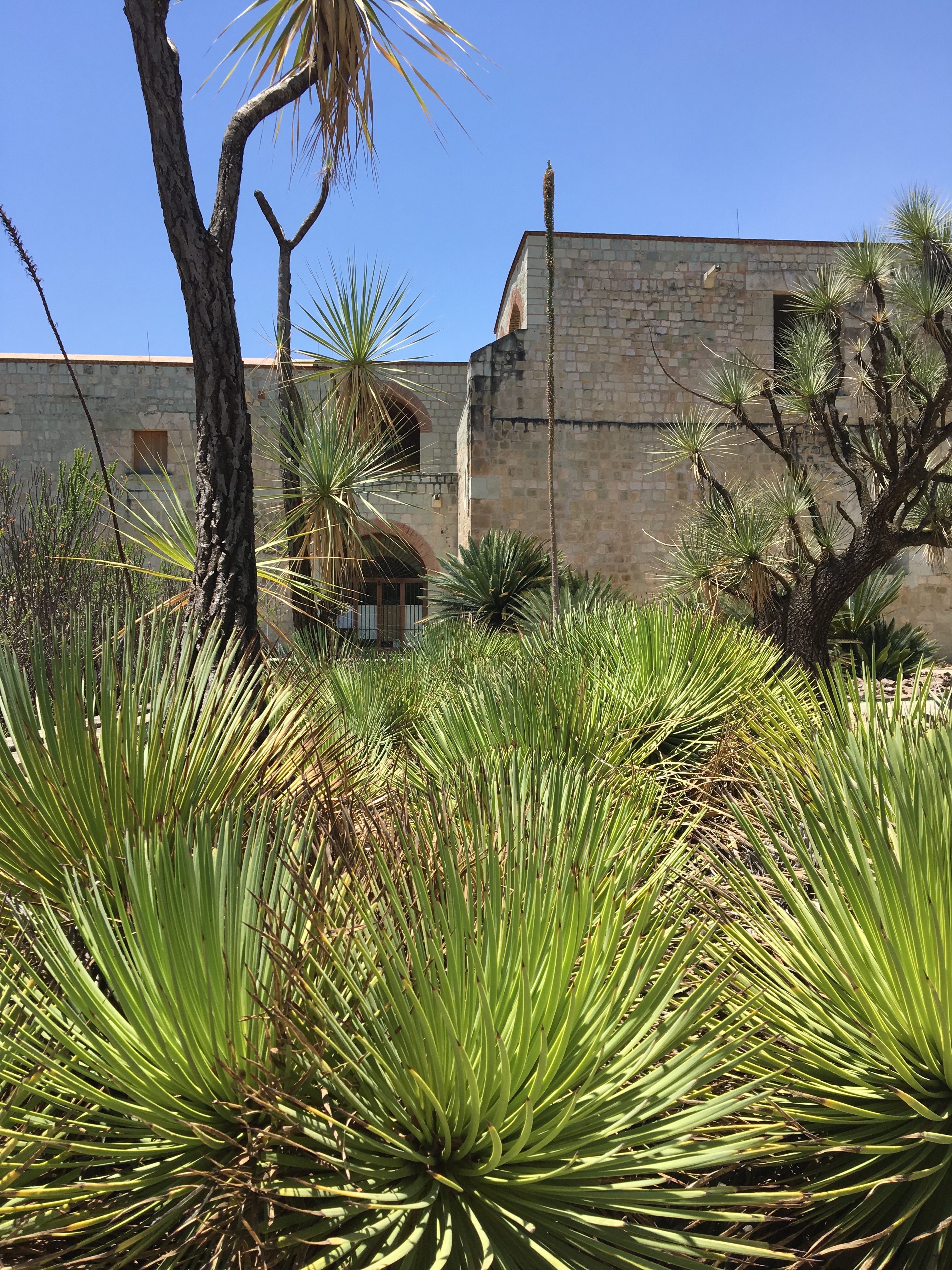 The area is surrounded by family neighbourhoods and there are many wonderful and affordable boutique hotels to stay in, with two of my favorite being Hotel Casa de la Tia Tere and Hotel Los Pilares where I will host my next retreat. 
From a window seat at Cafe Brujula, opposite Santo Domingo I can sip on my coffee and watch the street vendors set up their stalls, artisans coming from all over the state to sell their colorful regional wares. Oaxaca is renowned for its textiles, rugs, pottery, jewellery and art.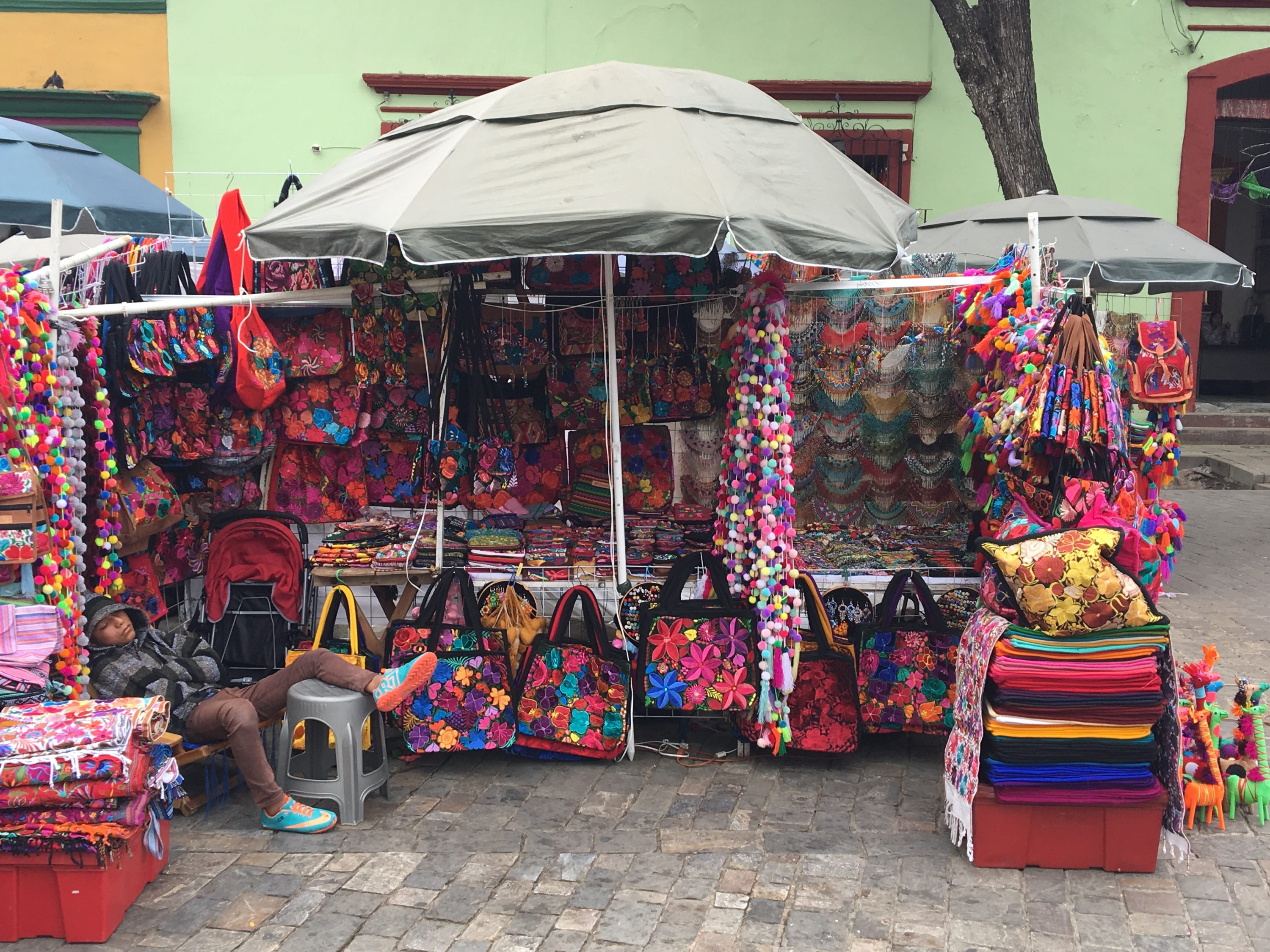 If I'm not too hungry I might drop in to Pan:Am for a croissant and grab a freshly squeezed orange juice from a street vendor, but if I'm feeling a little more peckish there are a myriad of cafes to choose from and a breakfast feast of either huevos rancheros or a plate of freshly made chilaquiles with eggs and mole are a personal favorite. There are seven famous mole sauces here including one made with tiny Chapulines (grasshoppers) but my favorite is the traditional savory-sweet "negro" an intricate blend of onions, garlic, spices like cinnamon, cloves, black pepper and cumin, dried chiles, pumpkin and sesame seeds, cilantro, dried fruit and dark bitter chocolate.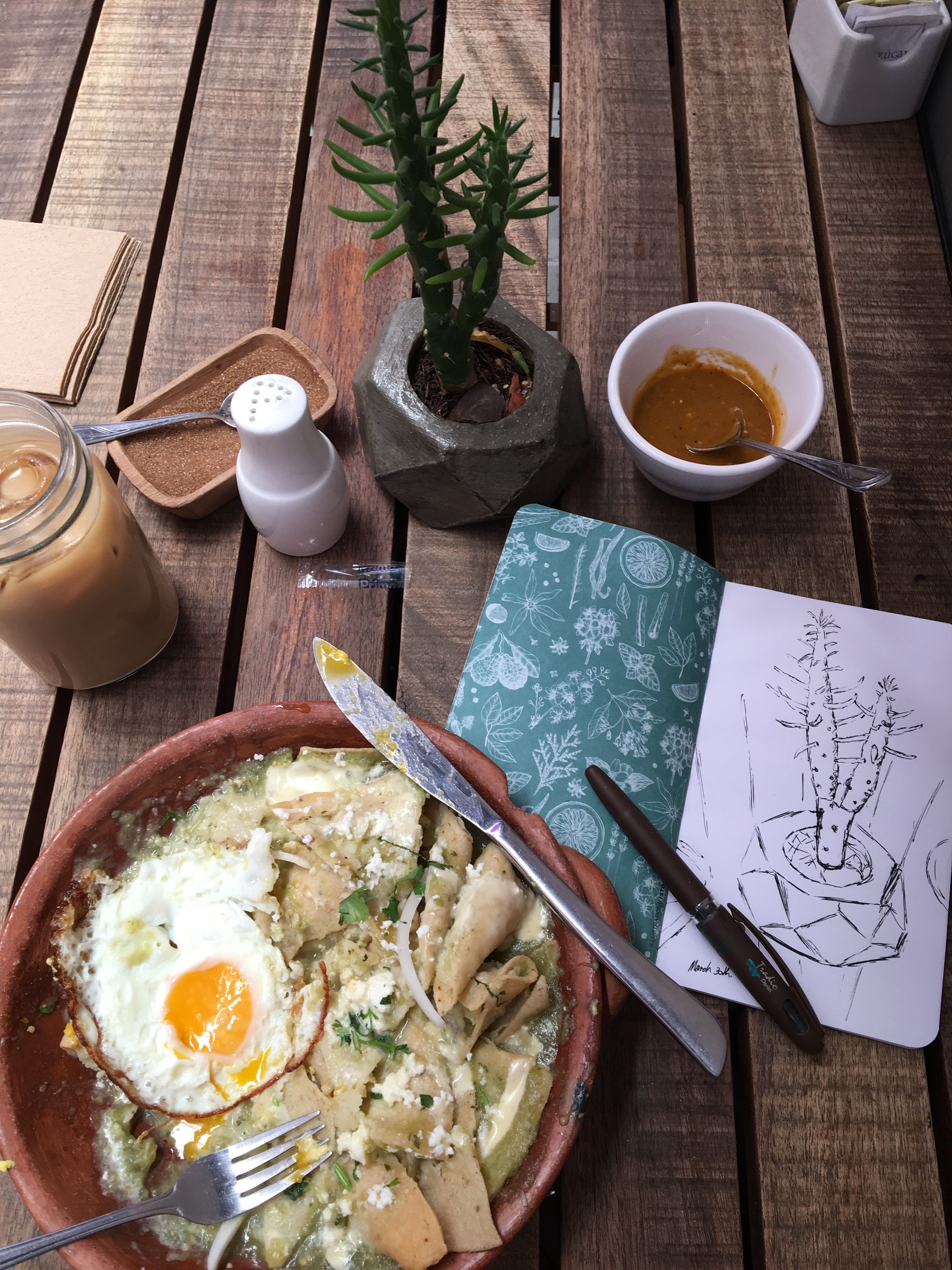 Early morning and the "golden hour" before sunset offer an exquisite opportunity for photographic delight as the light shifts. Bring your walking shoes as the neighborhoods surrounding the historic district ascend into more hilly environments. If you are feeling energetic be sure to hike to the astronomical observatory at the top of the city for the most spectacular views.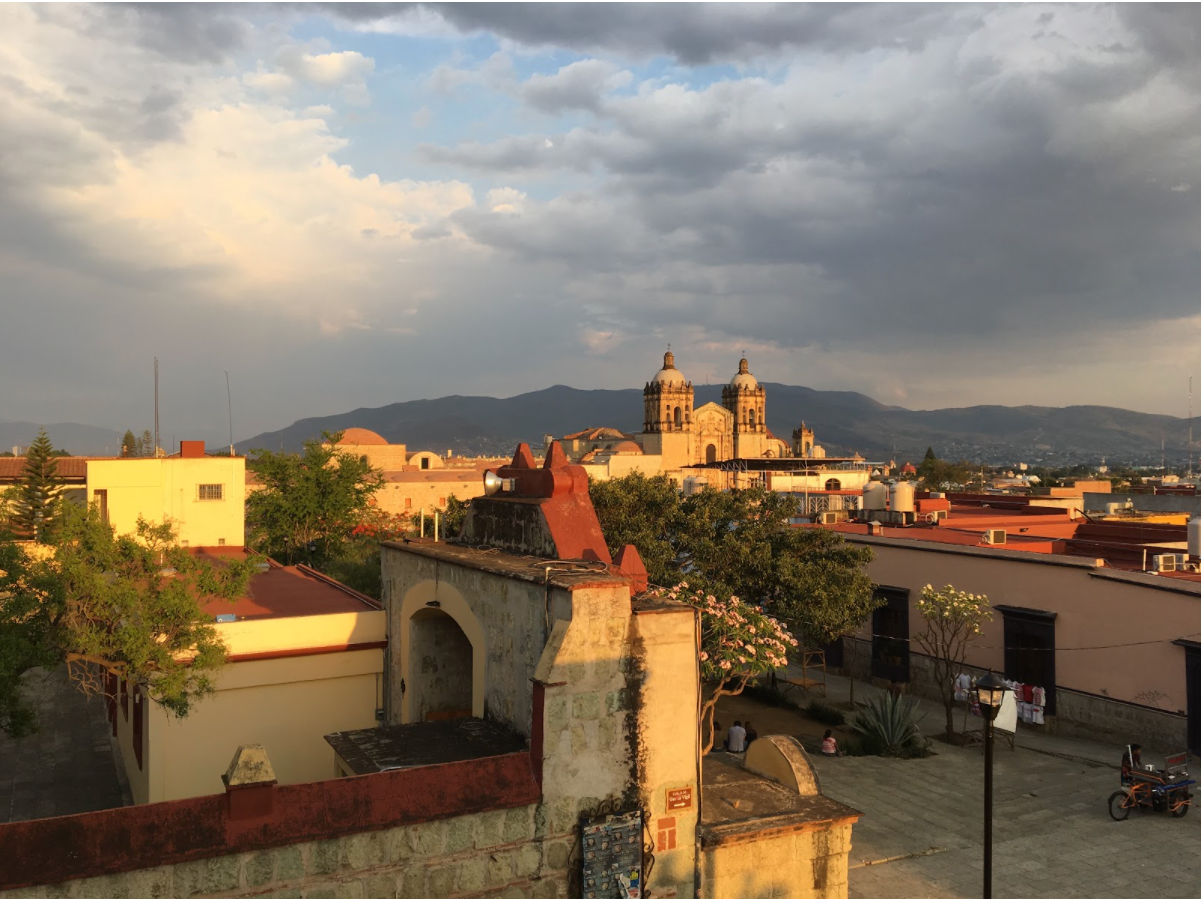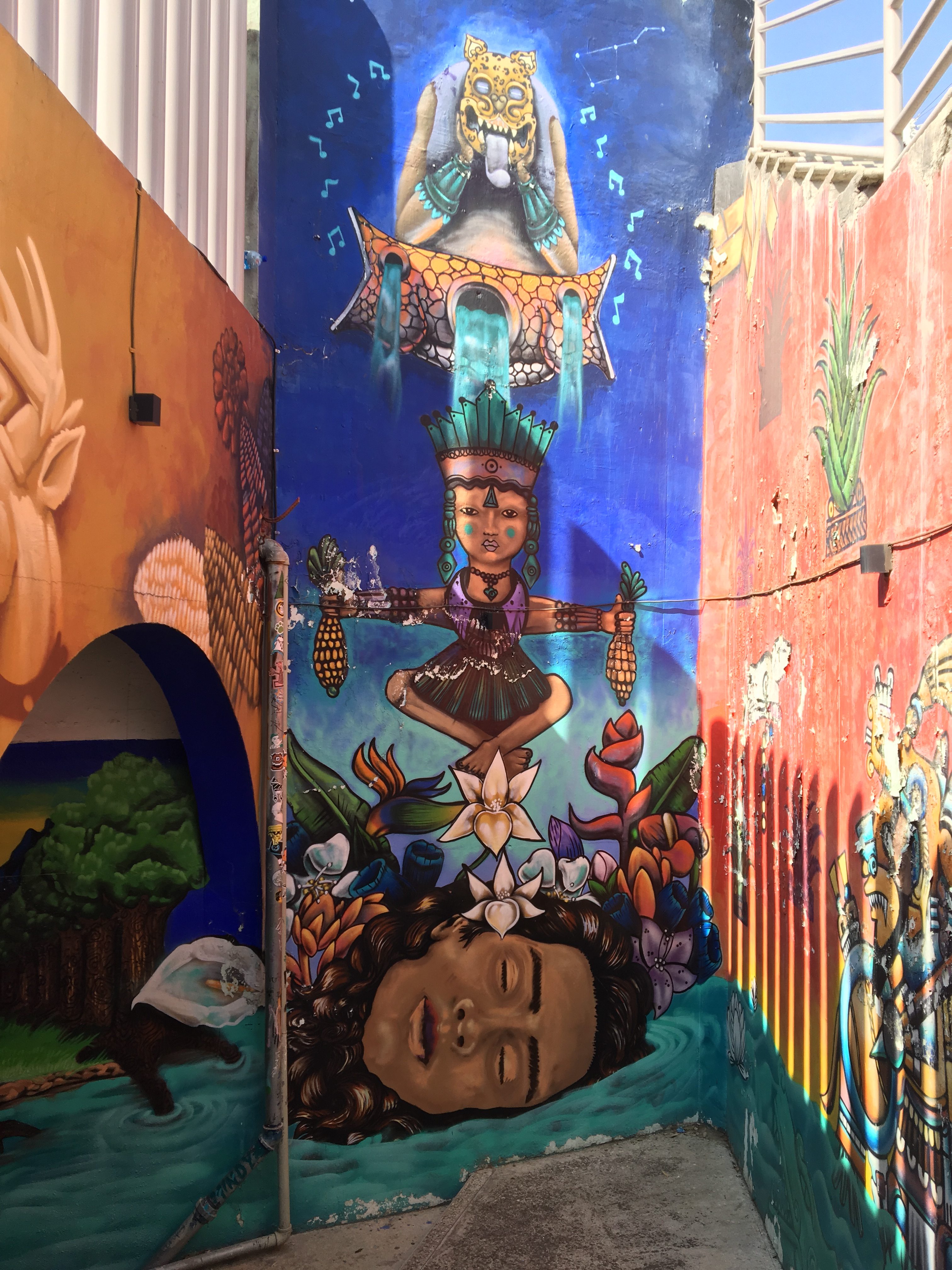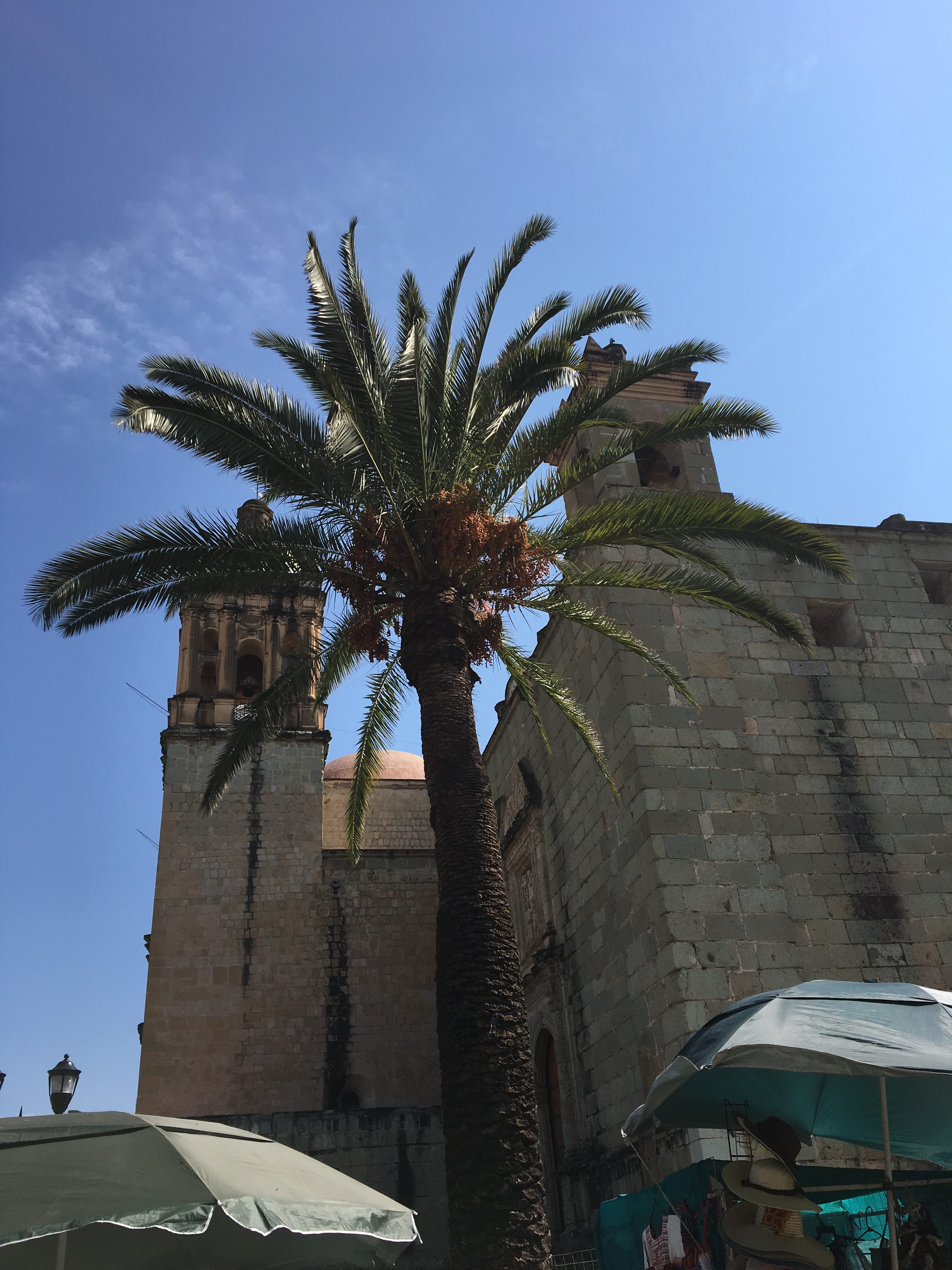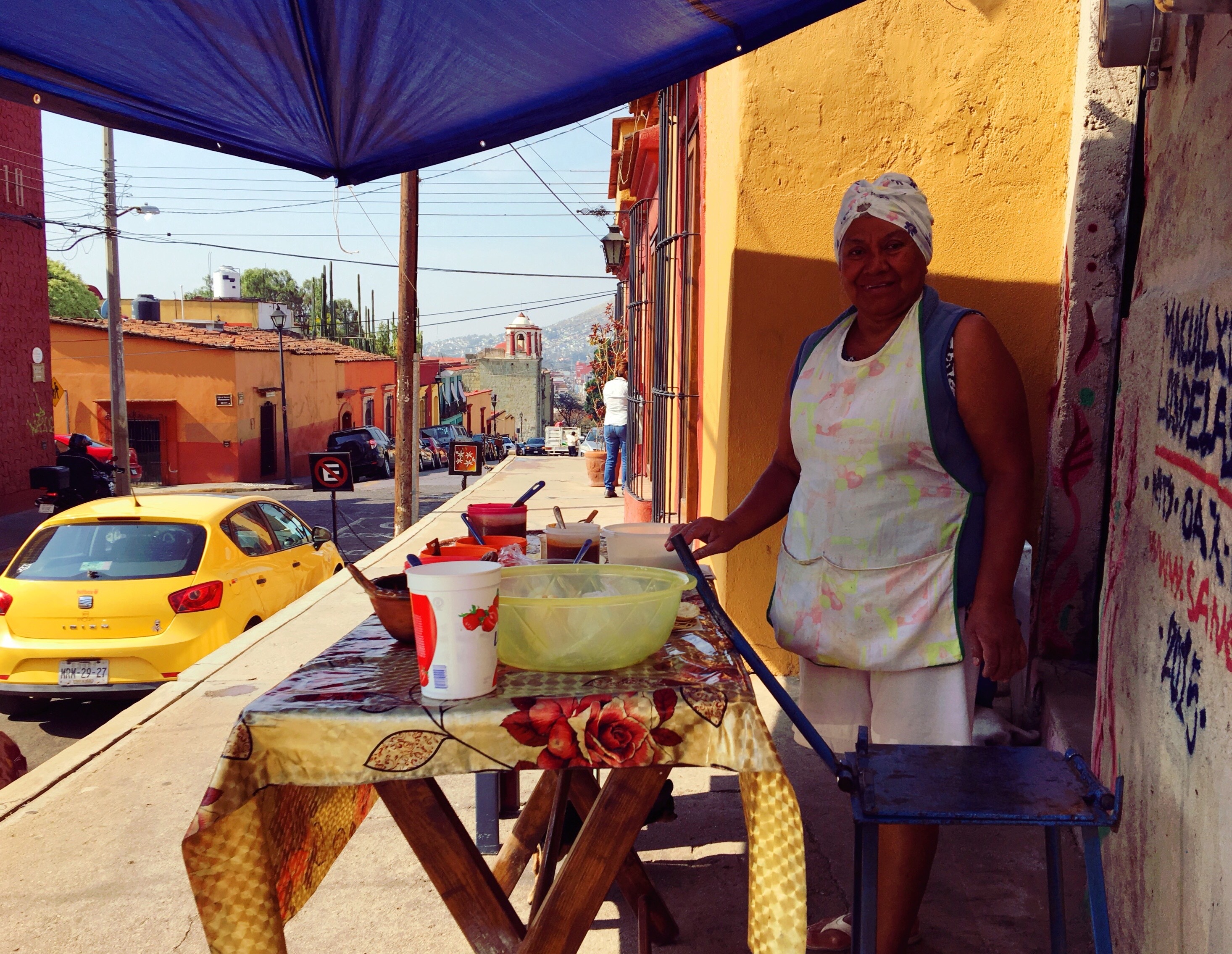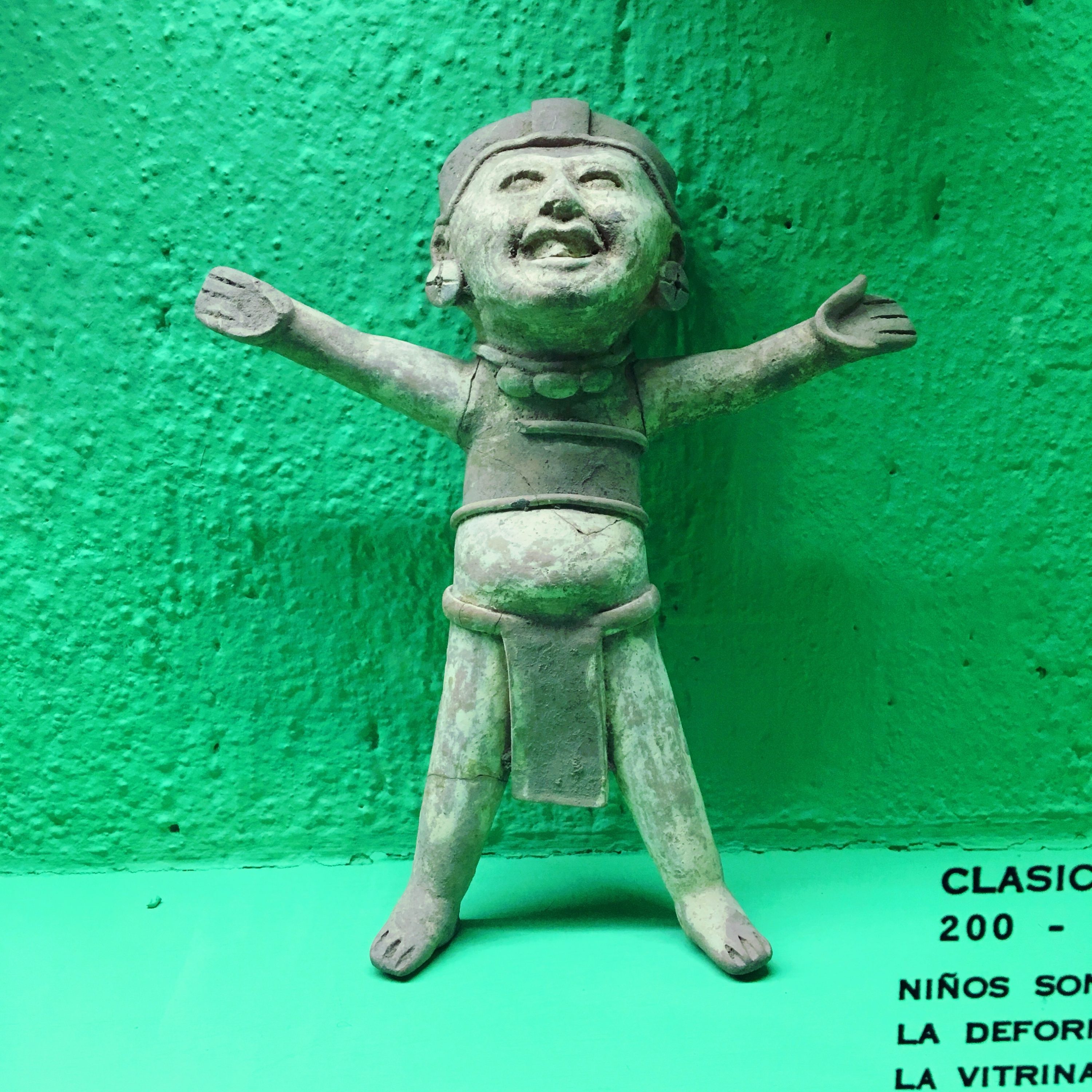 Museums and galleries
Museo de los Pintores Oaxaquenoes (temporarily closed due to Covid)
The Museum of Oaxacan Painters is a Mexican art museum opened in 2003 to display the creations of Oaxacan artists in Mexico and abroad. The MUPO is housed in a colonial building located on Independence Avenue corner with Garcia Vigil, in the historic center of Oaxaca city.  Its multiple rooms also house exhibitions by other Mexican and international artists. 
http://museodelospintores.blogspot.com/
Museo textil de Oaxaca
In the heart of the historic district in an 18th century restored mansion you will find the fabulous Textile museum of Oaxaca, created to provide a meeting point between culture, tradition, design and contemporary art.
https://museotextildeoaxaca.org/
Institut de Artes Graphicas de Oaxaca
Another one not to miss, also located in the historic district and housing one of the most important graphic art collections in Latin America.
https://inba.gob.mx/recinto/523
Within a 20 minute walking radius of Santo Domingo you will find many smaller working artists and printmaking studios many of them open to the public. This is where you will find a plethora of exciting emerging contemporary Oaxacan artists often with work available for purchase. 
A shopping mecca…bring an empty suitcase or be prepared to ship a box home.
The streets od Oaxaca are filled with a myriad of open air markets where artisans and vendors travel from all over the state to sell their wares. You will also find stylish boutiques with more upmarket designs as well as quirky and offbeat stores offering fashion, jewelry and textiles that will blow your mind!
*Mercado de las Artesanias (Gral. Ignacio Zaragoza, OAX_RE_BENITO JUAREZ, Centro)  is a great place to browse to get a feel for the vast array of regional arts and crafts.
*Andador de Macedonia Alacala ( the cobblestone walking street that leads towards the main Zocalo from Santo Domingo and the four blocks surrounding) is home to a plethora of boutiques, markets, cafes and restaurants. It would take several days (and several suitcases) to properly explore all this area has to offer. 
*In the several blocks surrounding the main Zocalo and the Cathedral of our lady of Assumption you will find great shopping and better bargaining power for both artisan crafts, fresh foods, herbs and other wares at Benito Juarez and 20 de Noviembre markets.  
Mouthwatering delights!
My favorite casual eateries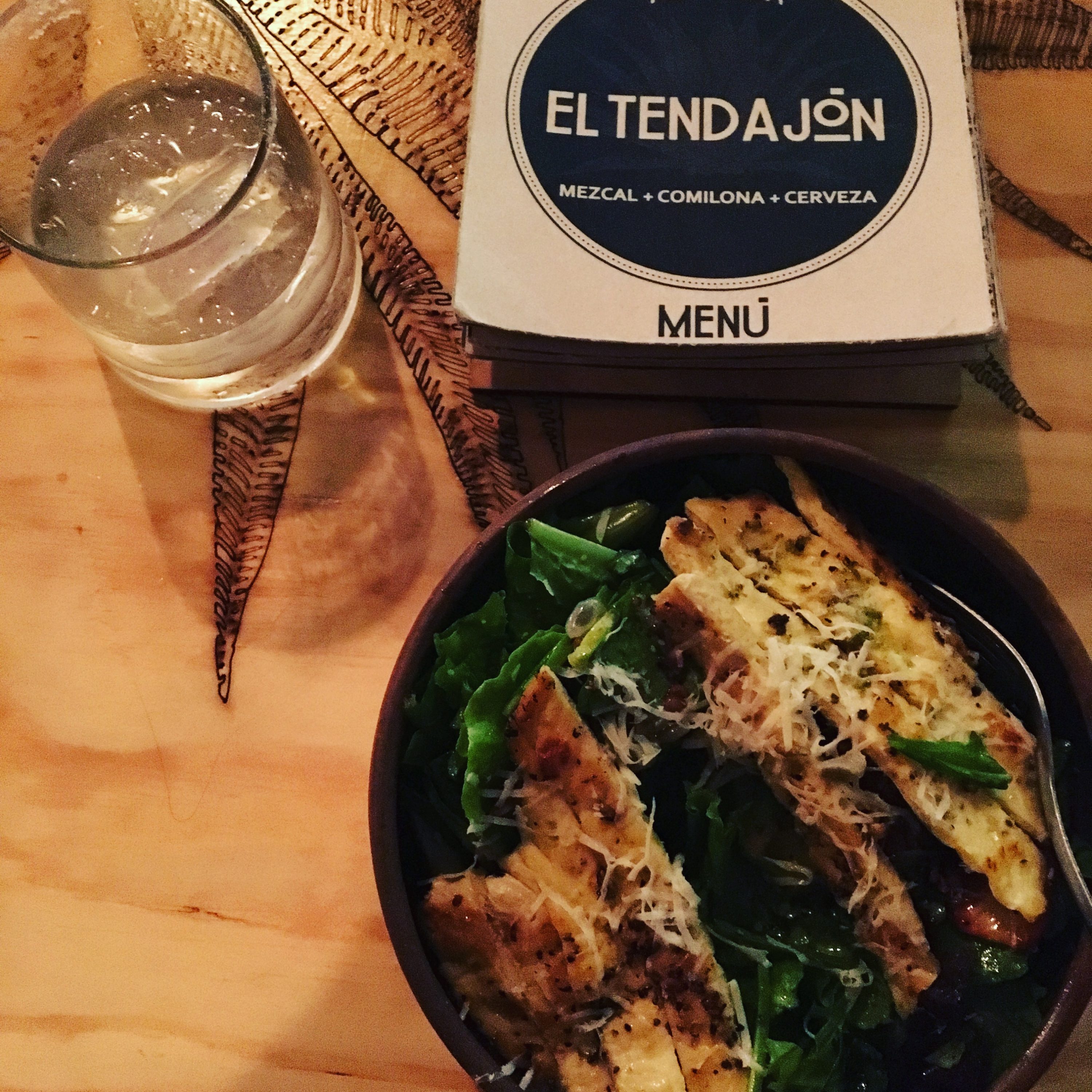 Zandunga~ sourcing menu inspiration and ingredients from the Isthmus of Tehuantepec ( a coastal region of Oaxaca close to the Guatemalan border) Zandunga is a small, casual and friendly eatery with some wonderful dishes to try. My favorite dish: Black mole chicken tamale with an apple, cucumber green salad drizzled with coriander dressing.
http://www.zandungasabor.com/
Gozobi~ another amazing rooftop setting with a casual ambience and rotating local art exhibitions. My favorite dish: shrimp tacos with a smoky mezcal margarita.
https://www.facebook.com/GOZOBI.Restaurante.Bar/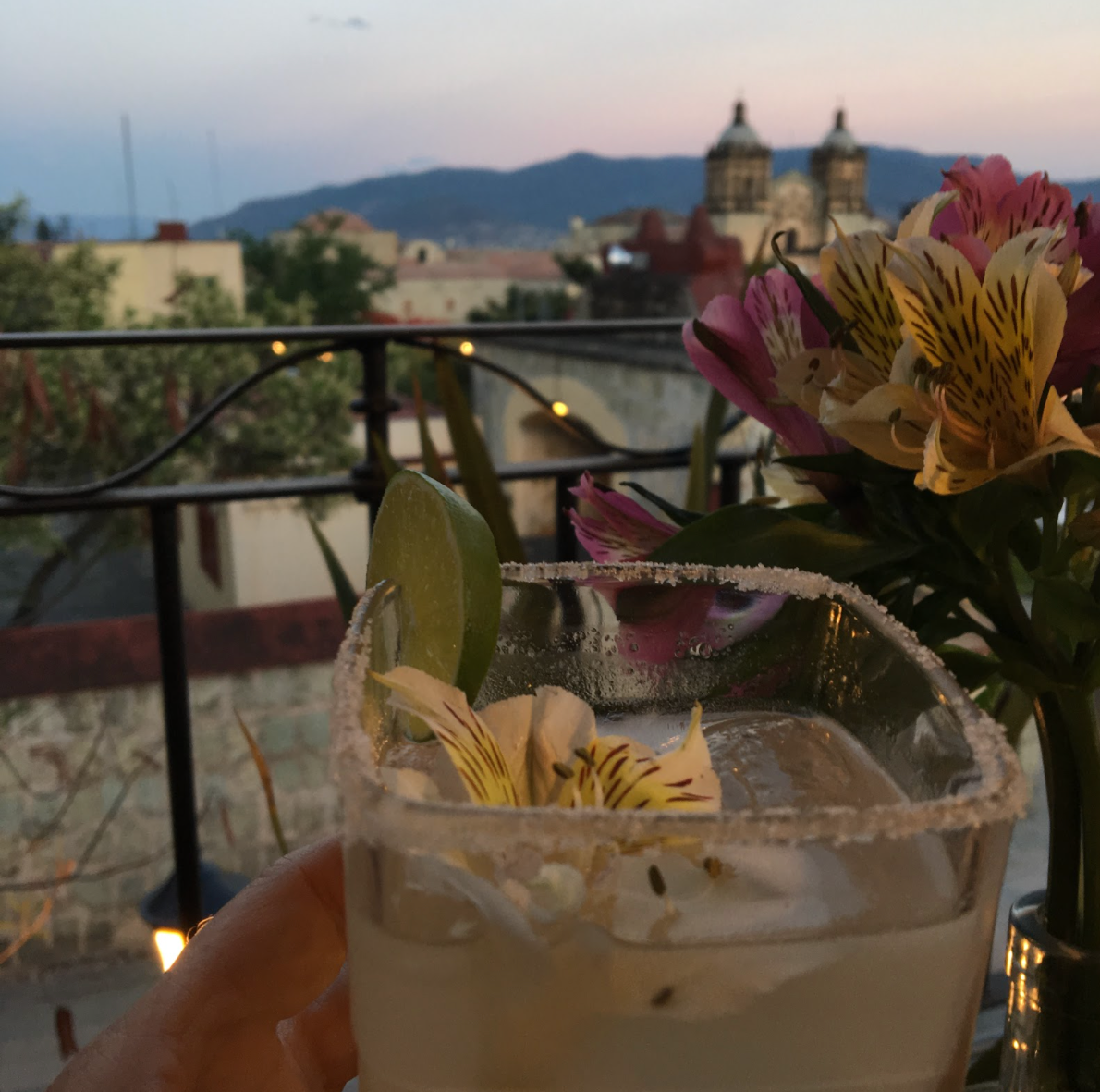 El Tendajon~ In a yellow facade just blocks from the Santo Domingo cathedral, chef Andy Sanchez prepares an effortless menu of simple but sophisticated dishes that put a modern spin on Oaxacan tradition. My favorite dish are the taquitos Baja Oaxaca and the ceviche!
https://m.facebook.com/El-Tendajon-agaveria
Tierra del sol~ featuring a scrumptious menu of traditional Oaxacan dishes our group of 18 were well looked after here while celebrating a students birthday. Several students also highly recommended the traditionally prepared hot chocolate for breakfast. My favorite dish: chile rellenos with mushroom mole.
https://www.facebook.com/TierraDelSolCasaRestauranteCentroHistorico/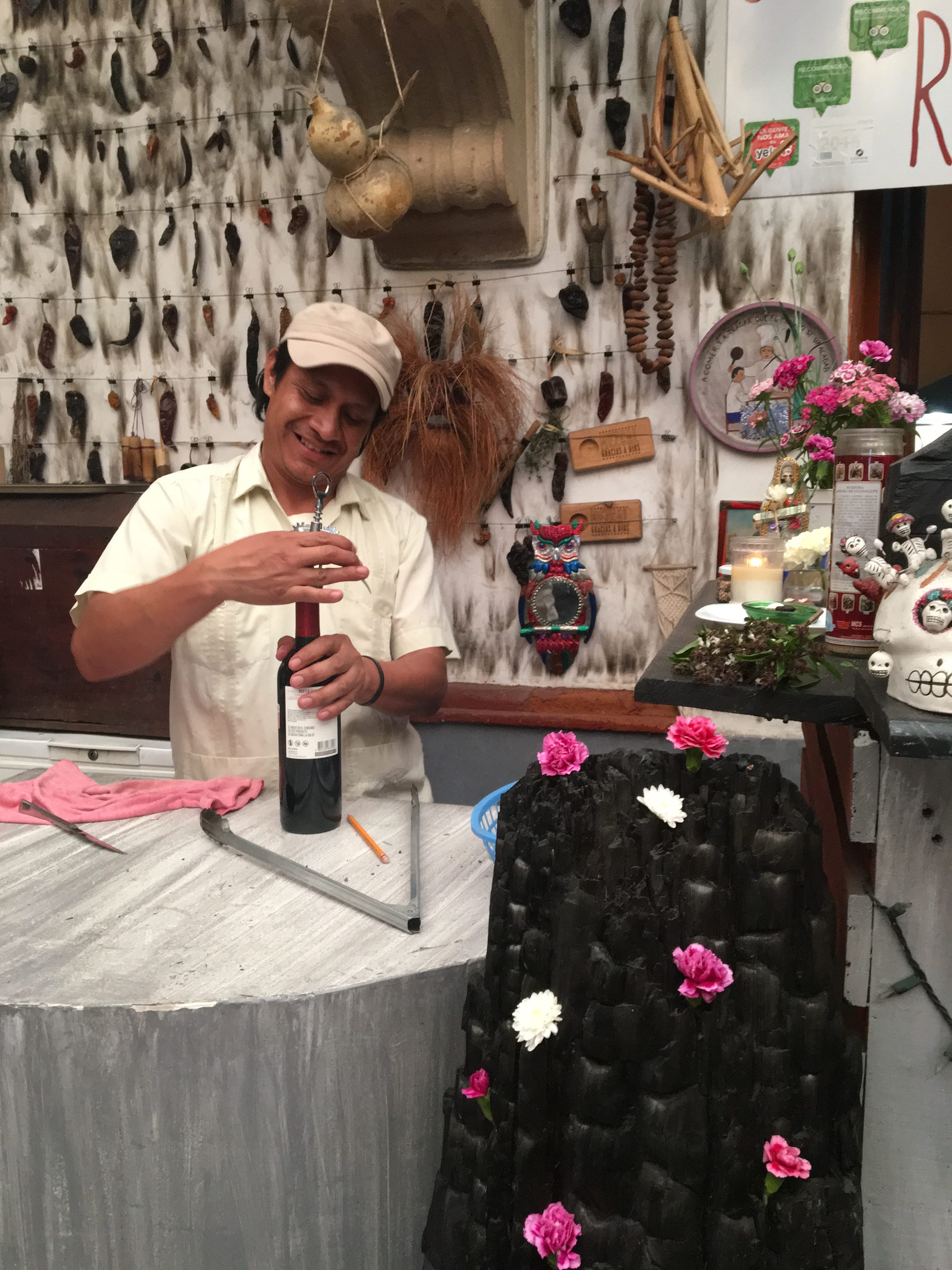 For something special (reservations essential)
Los Danzantes~ "Excellent Mexican fusion cuisine served on a spectacularly designed architectonic patio make Los Danzantes one of Oaxaca's most unique culinary must-eat-at spots" – Lonely Planet
My favorite dish: Chile ancho stuffed with huitlacoche, plantain puree, goat cheese, chapulines and piloncillo sauce.
http://www.losdanzantes.com/en/los-danzantes-oaxaca/
Casa Oaxaca ~ dine under the stars on a dreamy terrace overlooking the Santo Domingo cathedral. Chef Alejandro Ruiz serves a creole influenced menu of delectable dishes with all ingredients either grown on site or sourced from organic local growers. My favorite dish: Pumpkin flowers stuffed with cottage cheese wrapped in sweet potato crunch, banana puree and epazote.
https://www.casaoaxacaelrestaurante.com/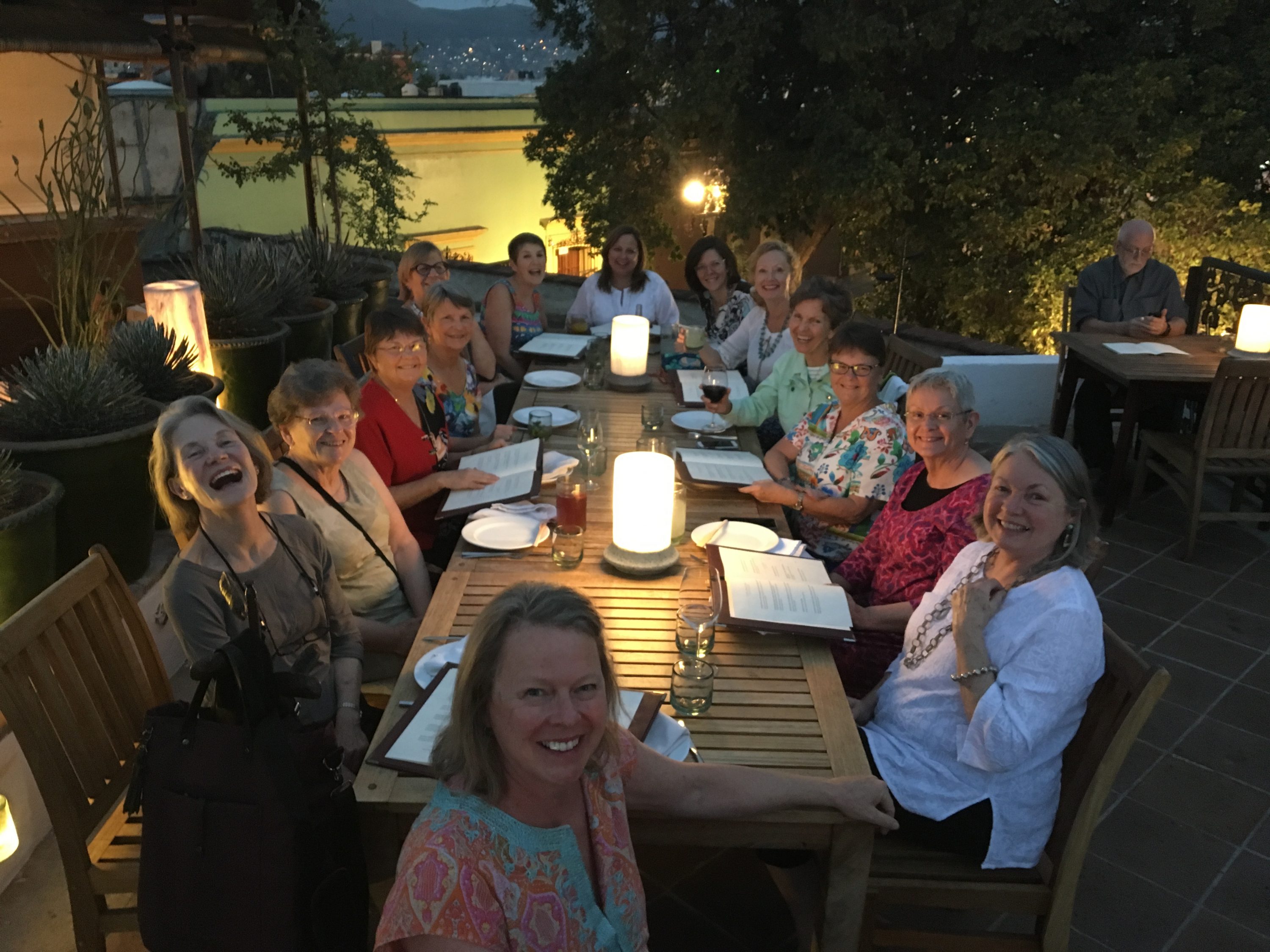 Day Trip From Oaxaca City: Ocotlán
Via San Martin Tilcajete
Make sure that you leave at least one day to get outside the city to savour some of the regional food, culture and craft just 20km outside of Oaxaca. 
A day trip taking in the markets of Ocotlan, the weaving village of Santo Tomas Jalieza, the world renowned ceramics of the Aguilar sisters at their humble abode/studio and the fantastical folk art carved alebrijes of San Martin Tilcajete will cost you around $35. If you're lucky enough to also find the blind potter Jose Garcia Antonio at home it will be the icing on the cake. 
Make sure you take this day trip on a Friday to experience the traditional markets of Ocotlan, and a dazzling array of color, flavor, aroma and texture. With a  history spanning more than 500 years you'll feel like you've stepped back in time…navigating a maze of stands selling fruit and vegetables, handwoven baskets, dried chiles and fish, ceramics and woven bags, flowers and freshly made chocolate slabs.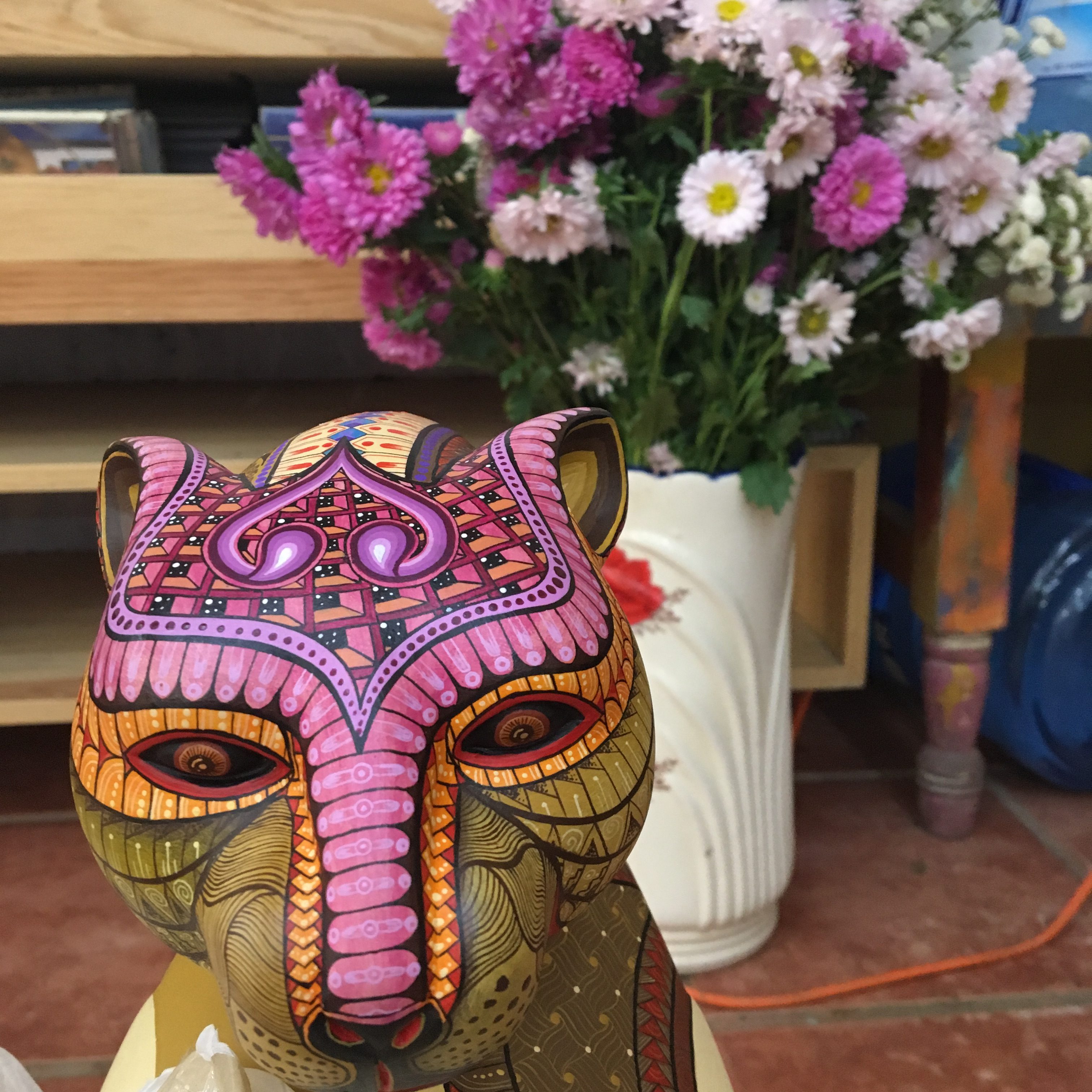 At the studio of Jacobo and Maria Angeles in San Martin Tilcajete
At the studio of Jacobo and Maria Angeles in San Martin Tilcajete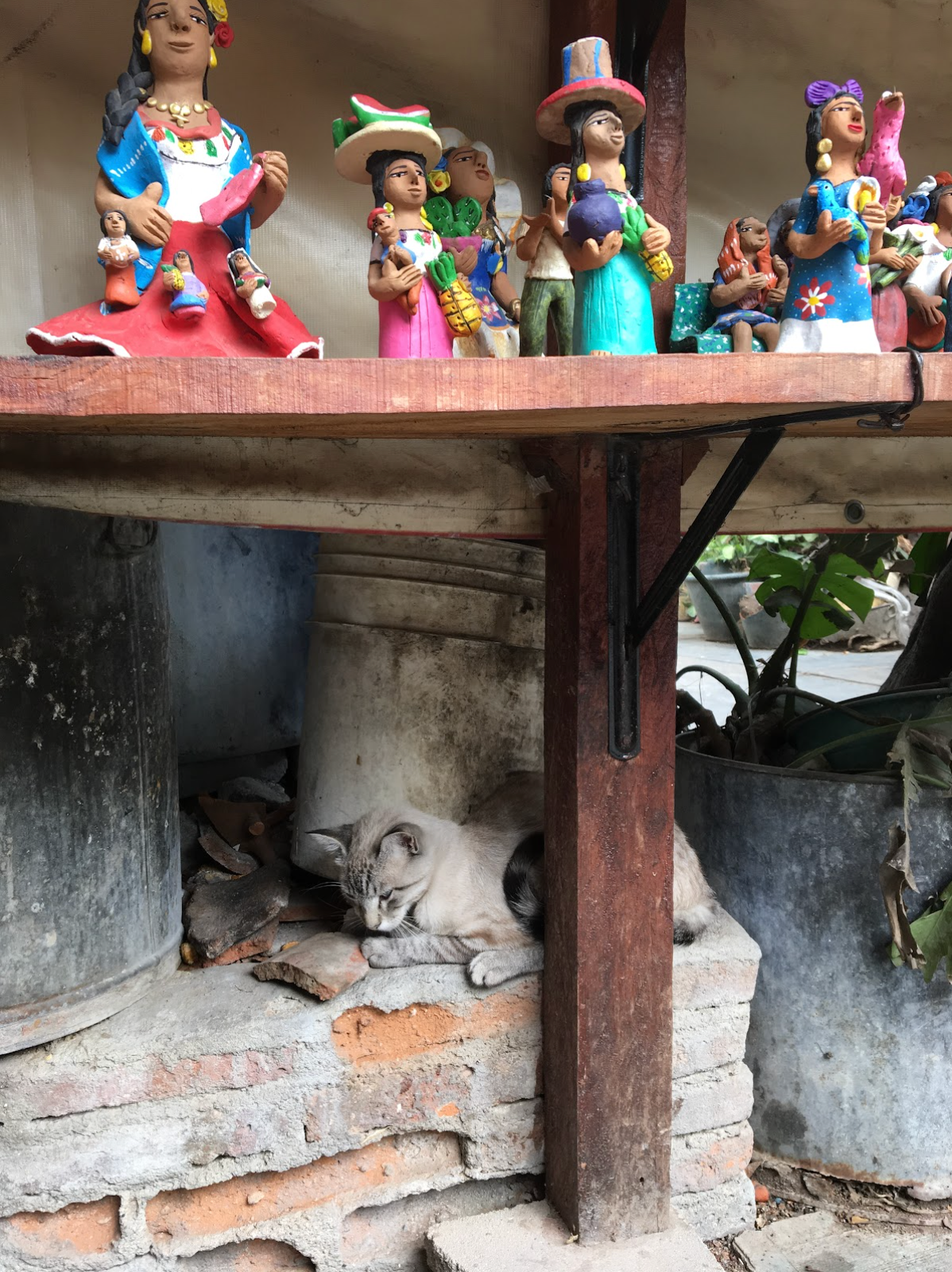 Visiting the studio of Guillermina Aguilar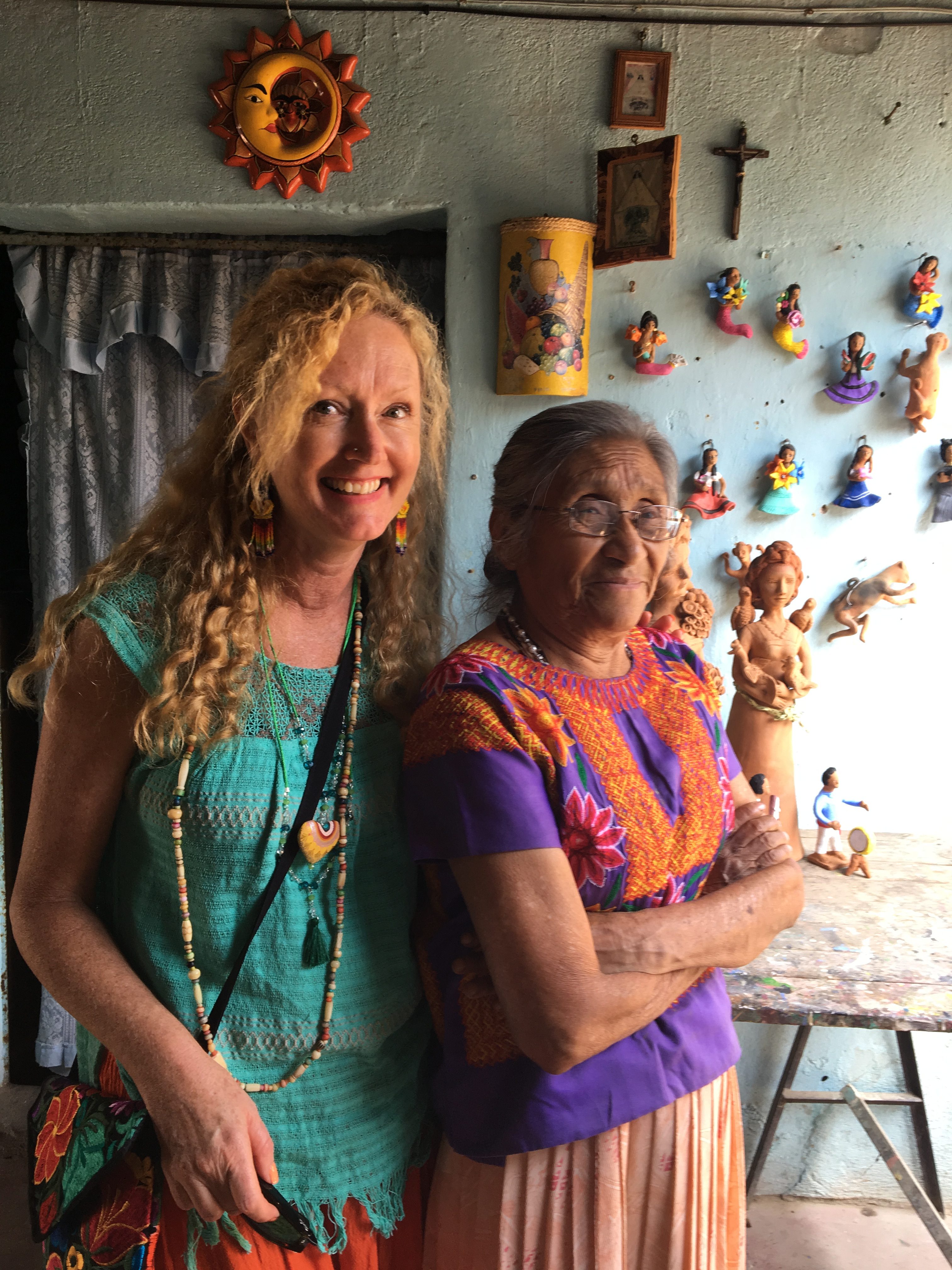 Guillermina Aguilar at her home studio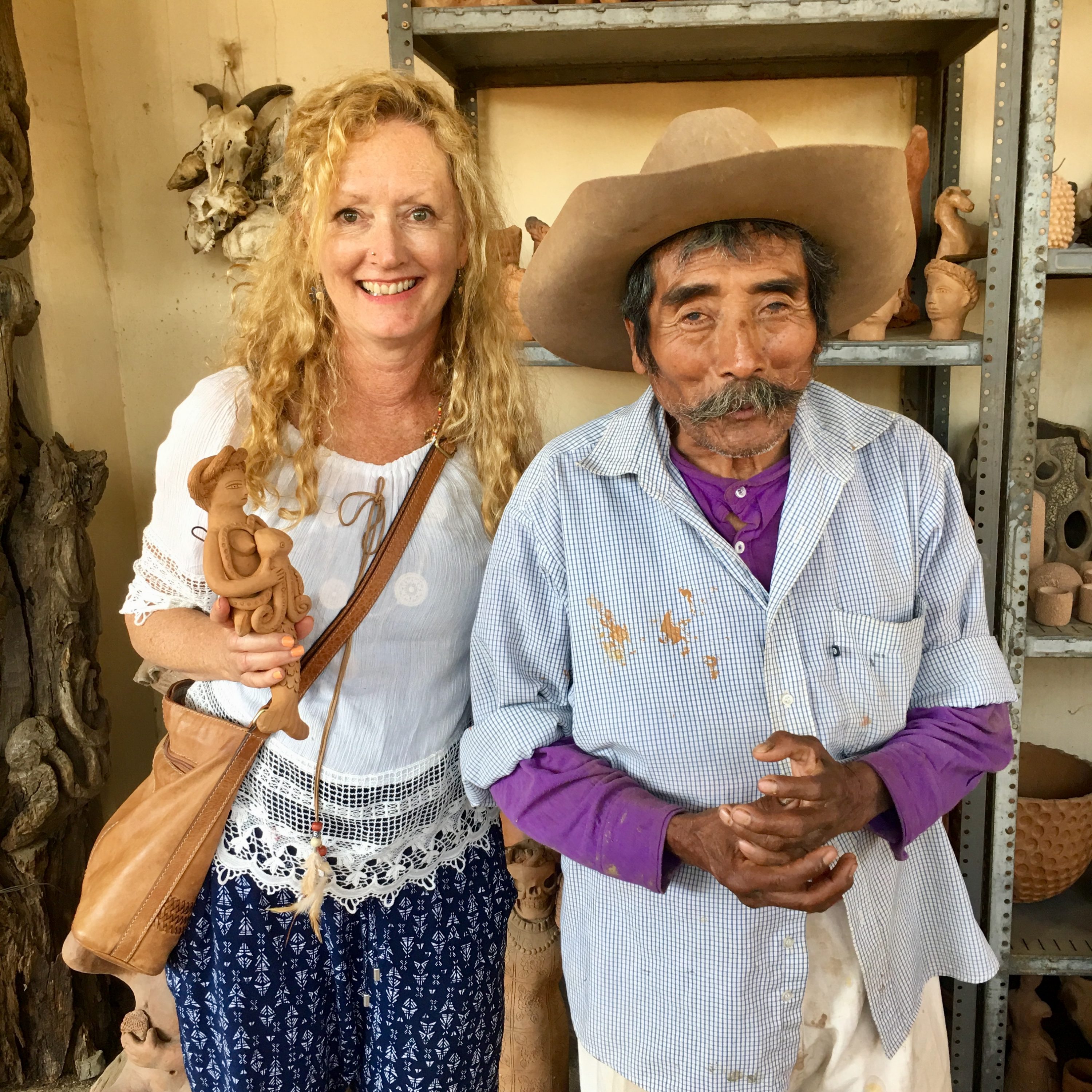 Adding to my mermaid collection with blind potter Jose Garcia Antonio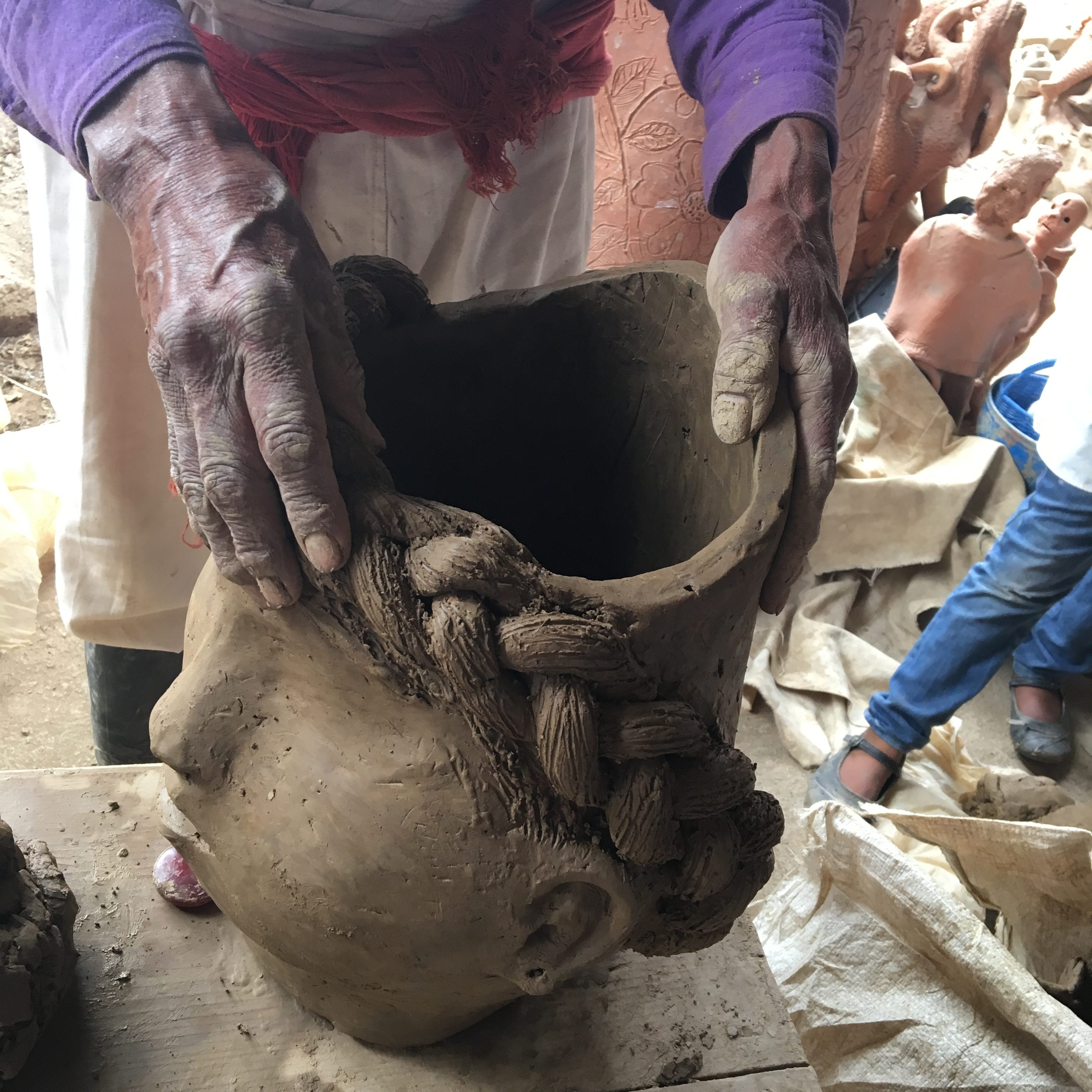 The magic hands of Jose Garcia Antonio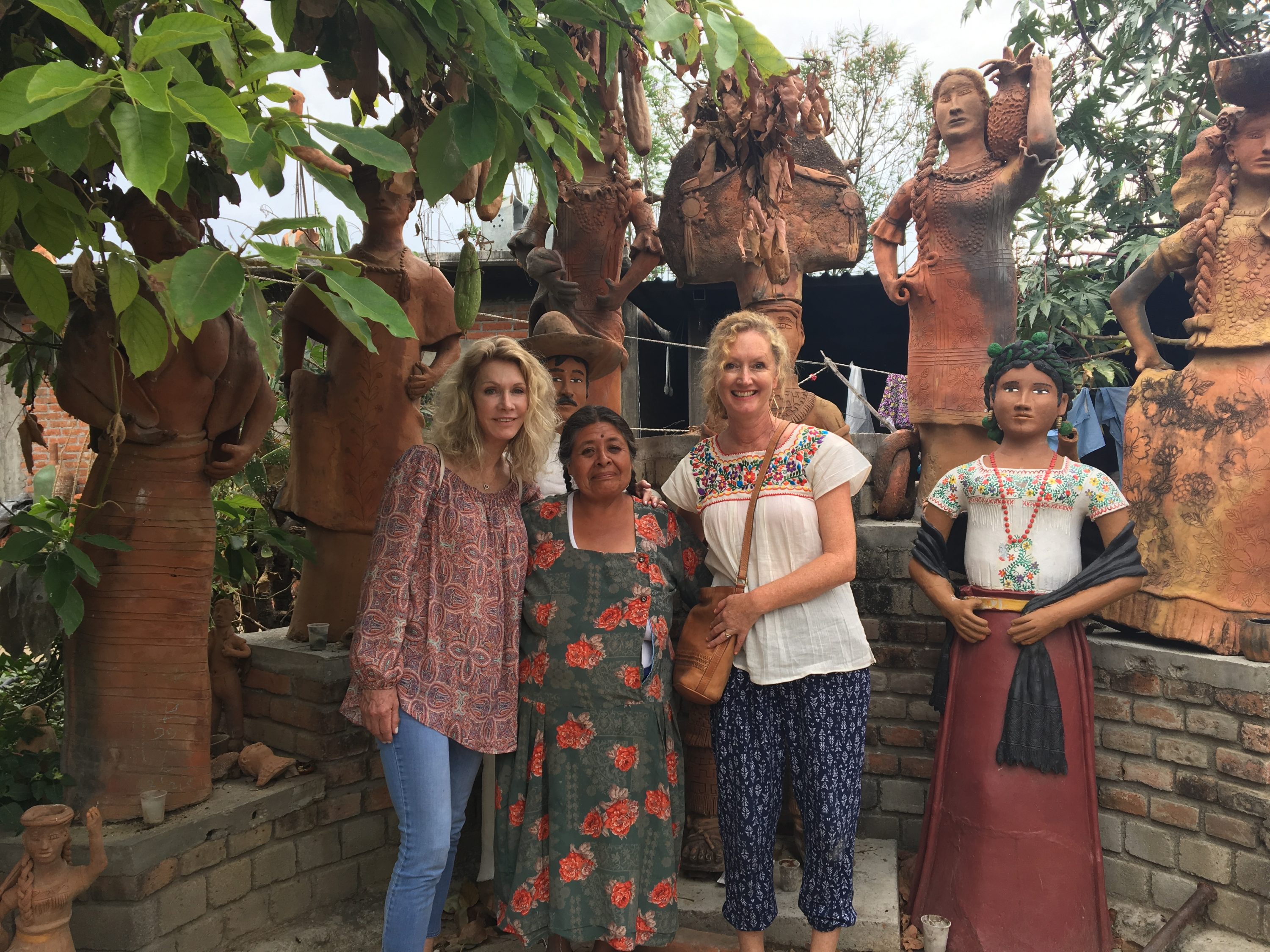 In the garden of Jose Garcia with his wife Teresa and my aunt Robbie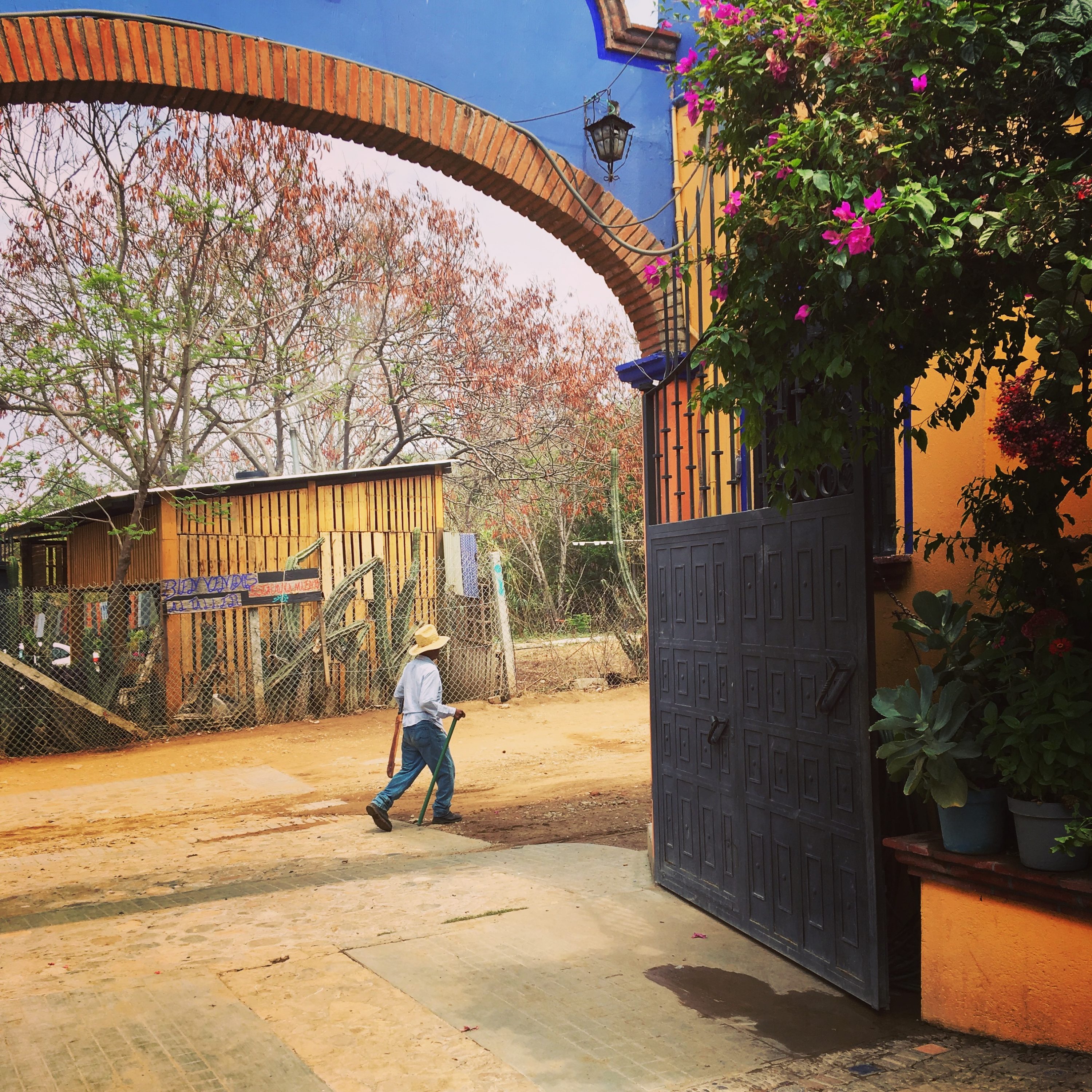 Friday Markets Ocotlan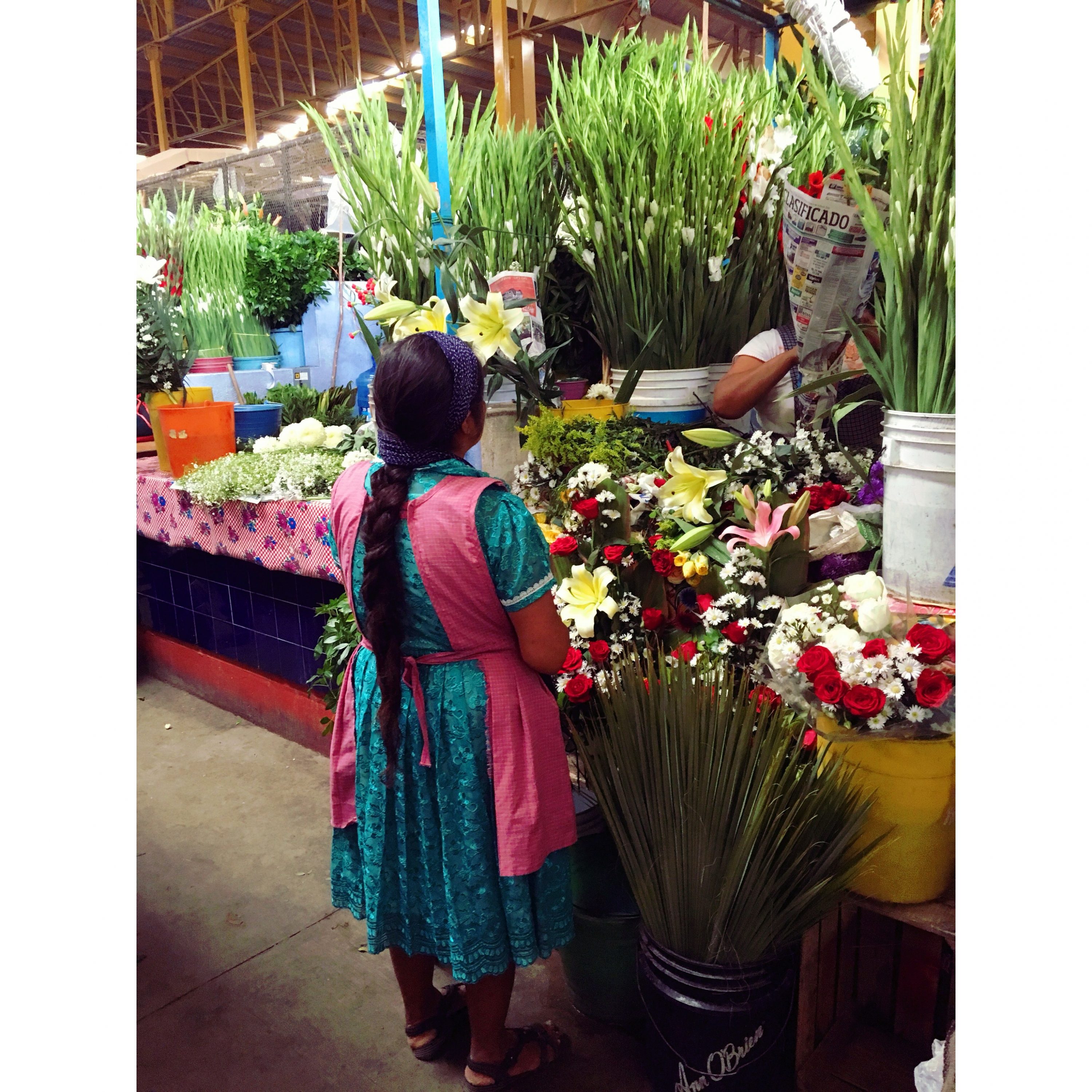 A feast for the senses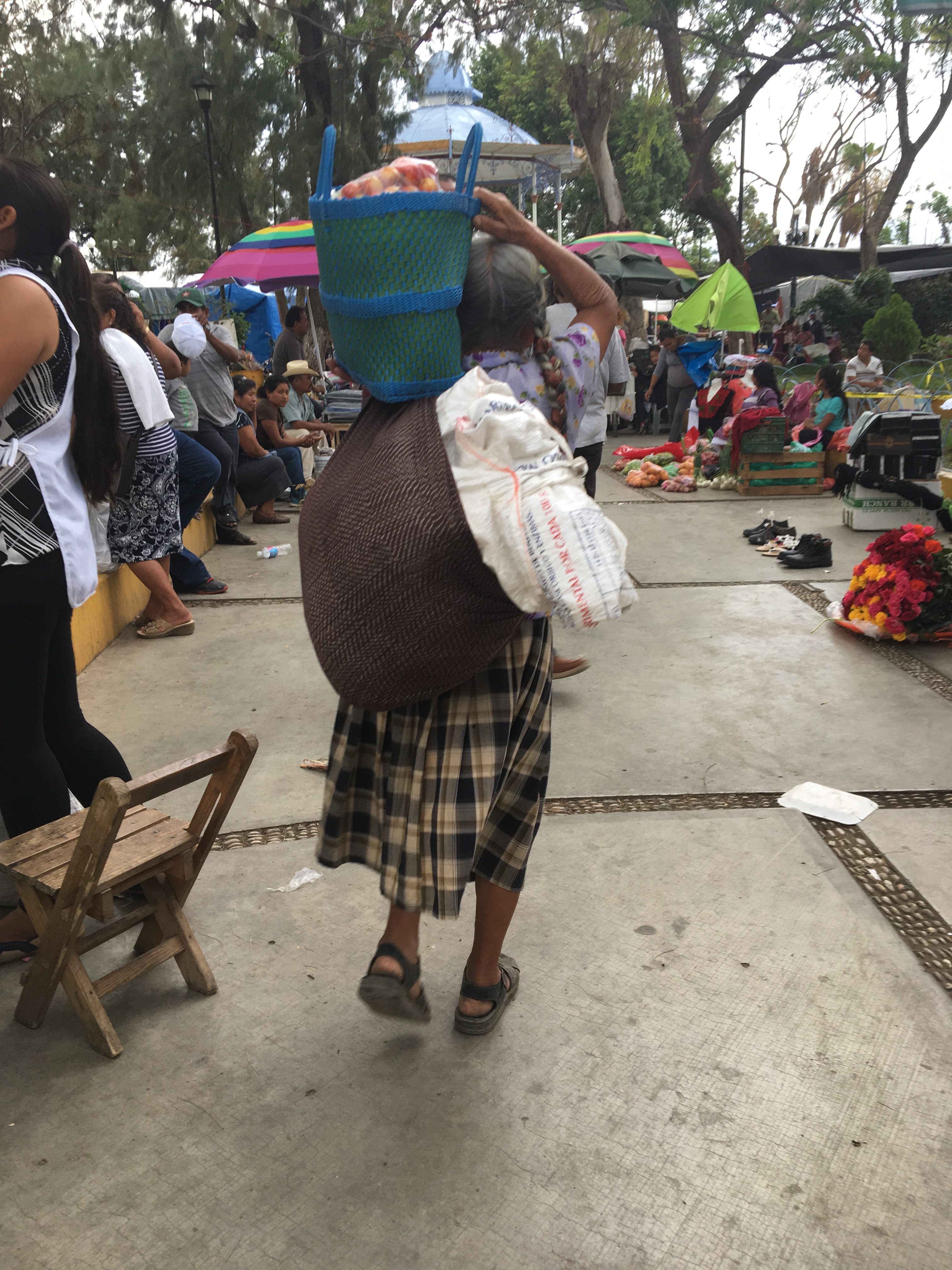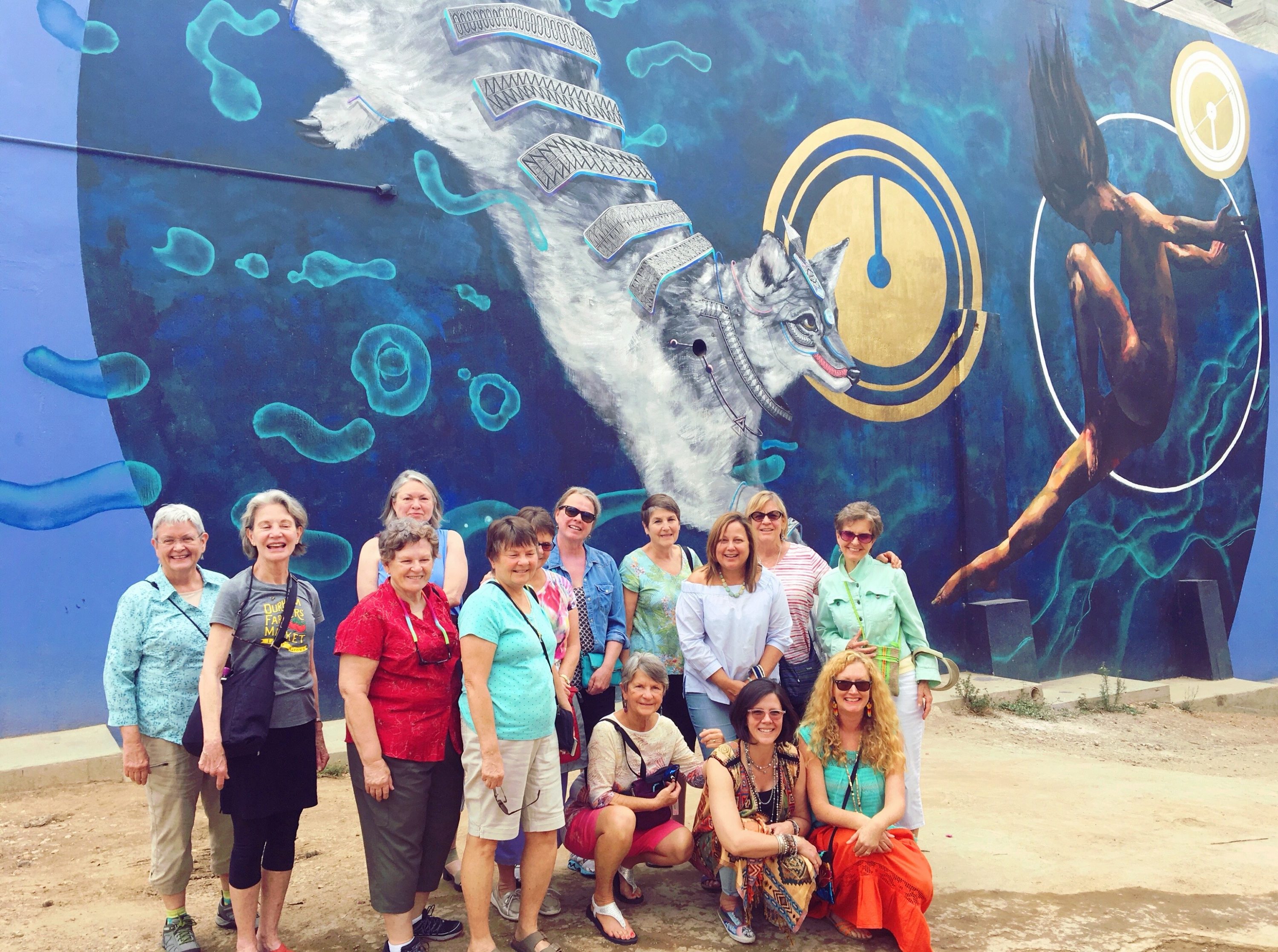 With one of my retreat groups outside the studio of Jacobo and Maria Angeles in San Martin Tilcajete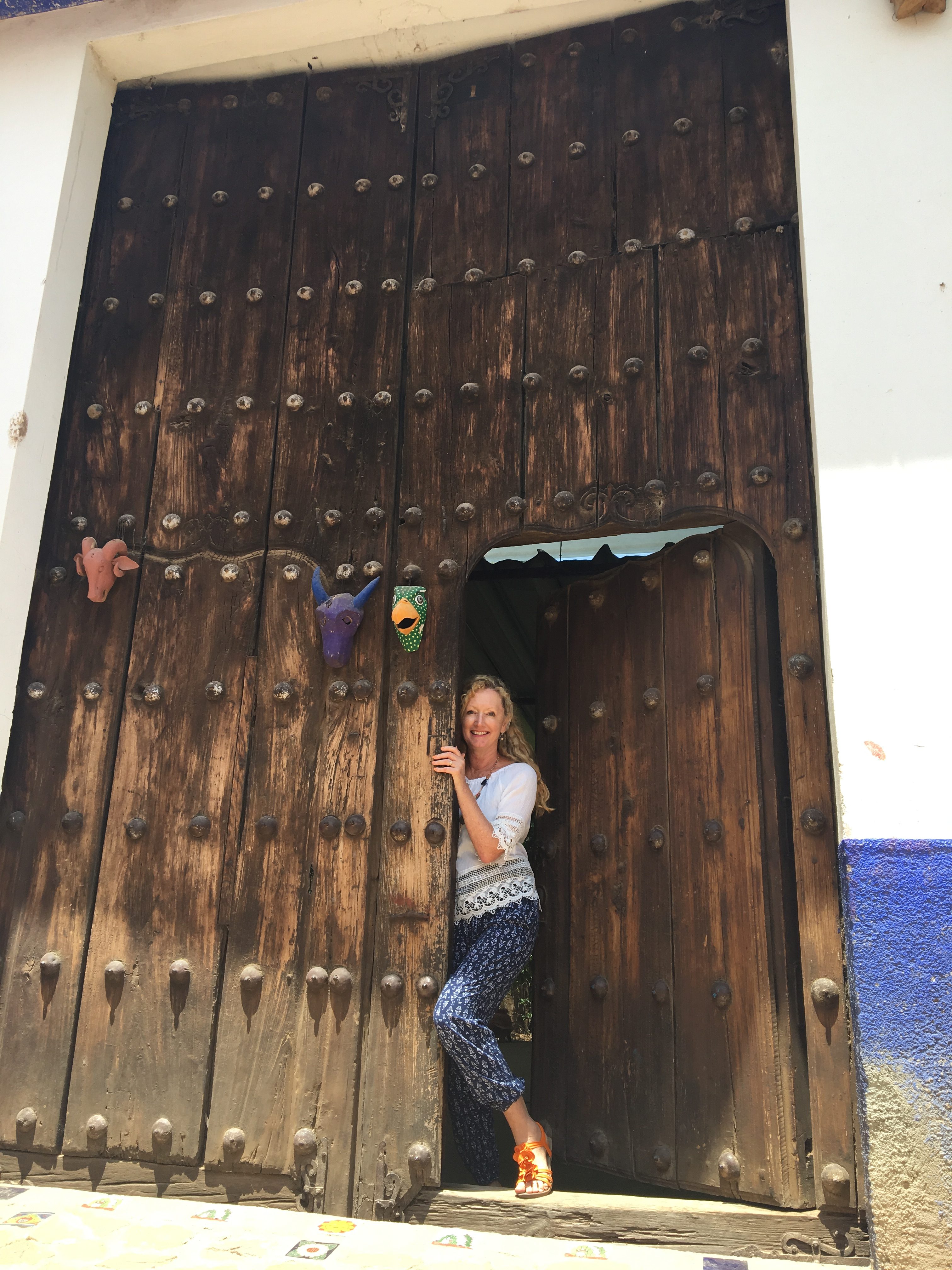 Born on the cusp of Cancer and Leo I happily spend several months a year out in the world as explorer/ retreat leader and creative guide and am equally content to recoup and rejuvenate for the rest of the year in my little garden studio, family and kitties nearby, on the shores of a turquoise bay in a tiny village on the south east coast of Australia. 
I see myself as an inspiration instigator and soaker up of all that is beautiful. I teach my creative workshops all over this amazing planet and online too, always on a mission to remind my students of the wonder that already resides within them.
To learn more about Tracy Verdugo, her online art courses and live workshops click HERE.