As a creative, one of my favorite things in the world is to step into the creative space of another. I love when an artist shares their space, how they use it, a peek into their favorite tools and even what they are currently working on. I hope you will join me for the brand new An Artist Studio series! Each month a different artist will welcome us into their space!
I hope it will encourage you to cherish your own creating space.  I started on the kitchen table, built our business in an unfinished basement, filmed our first courses in a transformed dinning room, create now in a big space and know that I will find a creative space no matter where we go next. The space you have is perfect if you are showing up and creating in it!
Previous studio tours: Jeanne Oliver , Stephanie Lee , Sheila Atchley,  Diane Reeve , Sandi Hester and Jan McCarthy.
This month we have been welcomed into the studio of Nathifa Sligh.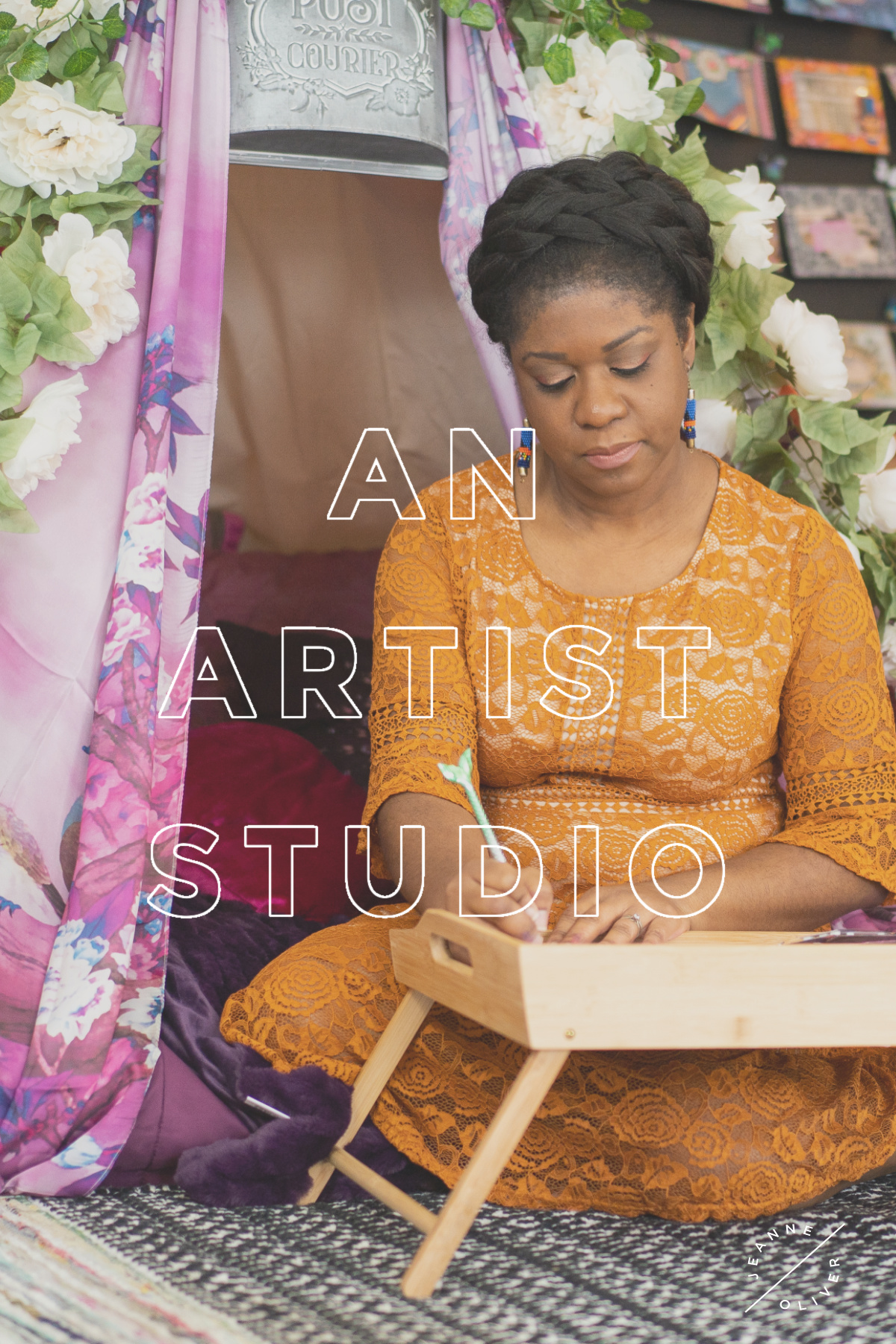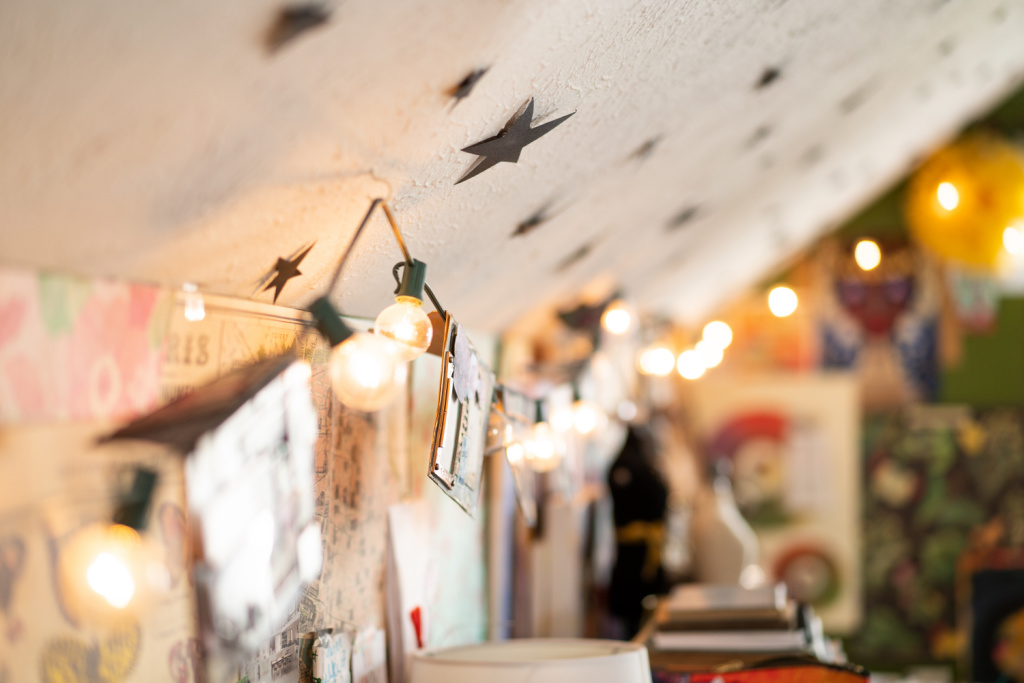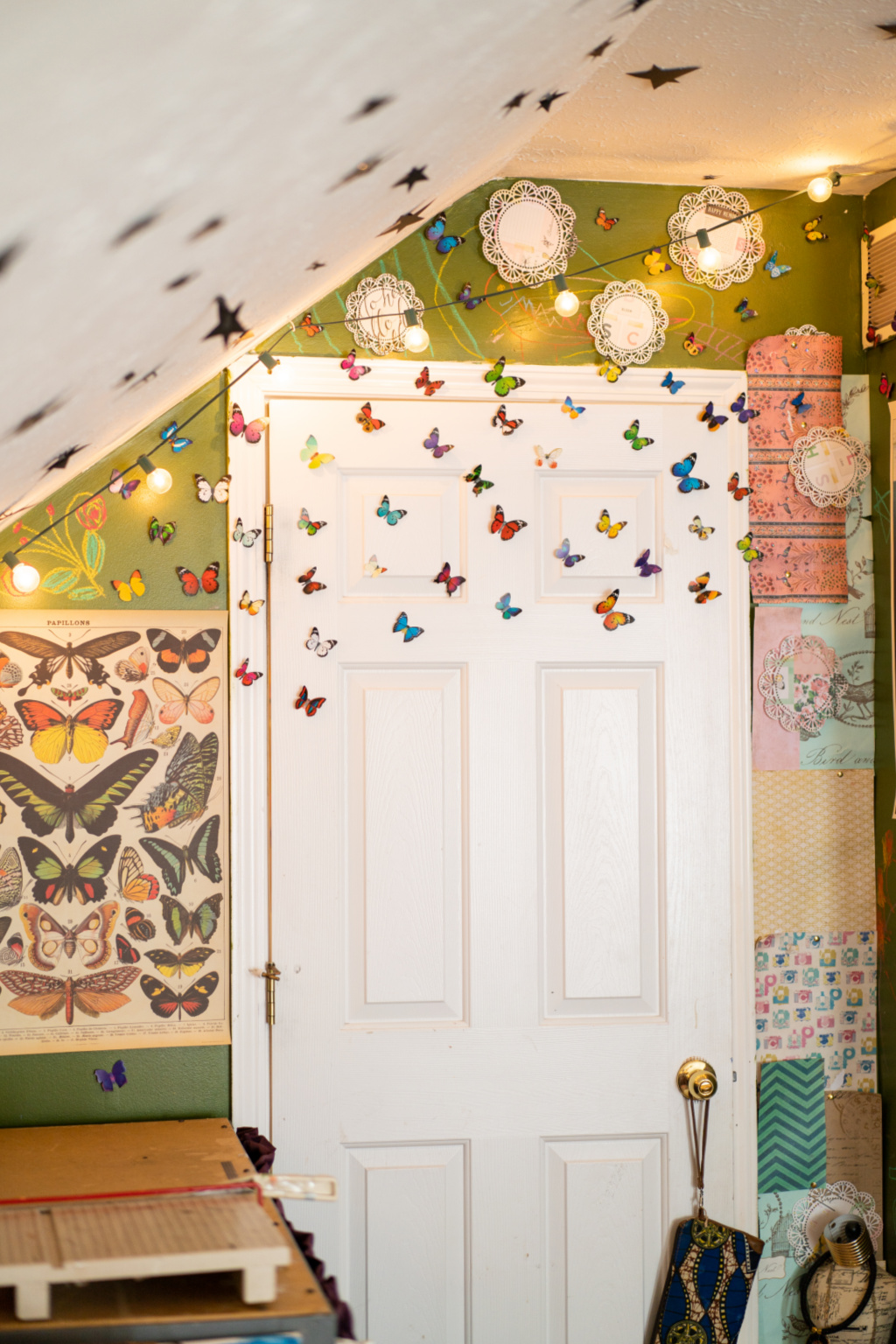 Nathifa Sligh is a Michigan based mixed media artist and owner of Juicy Christians Studio. She has a deep love for encouraging others and coaching them to understand themselves better. She loves to experiment with new mediums and is always inspired by her art supplies and the stories of the people in her life, especially women. She is a wife and mama to two boys. In her spare time, she loves to listen to books, travel, and dream of all the possibilities of this life.
https://www.juicychristians.com/
https://www.instagram.com/juicychristians/
If you would like to take an online course with Nathifa you can take the mini course, Playful Alcohol Ink Abstracts, right now with instant access.