Of any project that we have ever done in our home this project made the biggest impact!
We built our home a little over 11 years ago so everything was still nice in our kitchen but my taste had changed.
It took me about four years to convince my husband to go along with painting the cabinets.
What really sold him on going for it was the awesome instruction we received from Amber and Brad at Shades of Amber.
They were amazing at giving us step by step instructions in how to use Annie Sloan Chalk Paint (our step by step instructions will be coming next week).
Our island had always been an odd shape and not a great useable space.  Because the island had two levels of counters it actually made it hard to do almost anything.
Once we knew we were going to refinish our pre-existing cherry floors and add cherry floors throughout the living room and studio we knew we had to make a final decision about our island.
If we were going to change it…now was the time.
I really wanted a larger island that would allow for storage, homework, baking and just a nice place to gather round and talk.
We will be adding a new counter along the back of the kitchen and a back-splash this fall.
I hope you enjoy the changes we have made and maybe you will even talk your husband into painting those cabinets:-)
I hope you will join me next week as I show how we built our island and step by step instructions how we painted our cabinets.
Thanks for looking!
{BEFORE}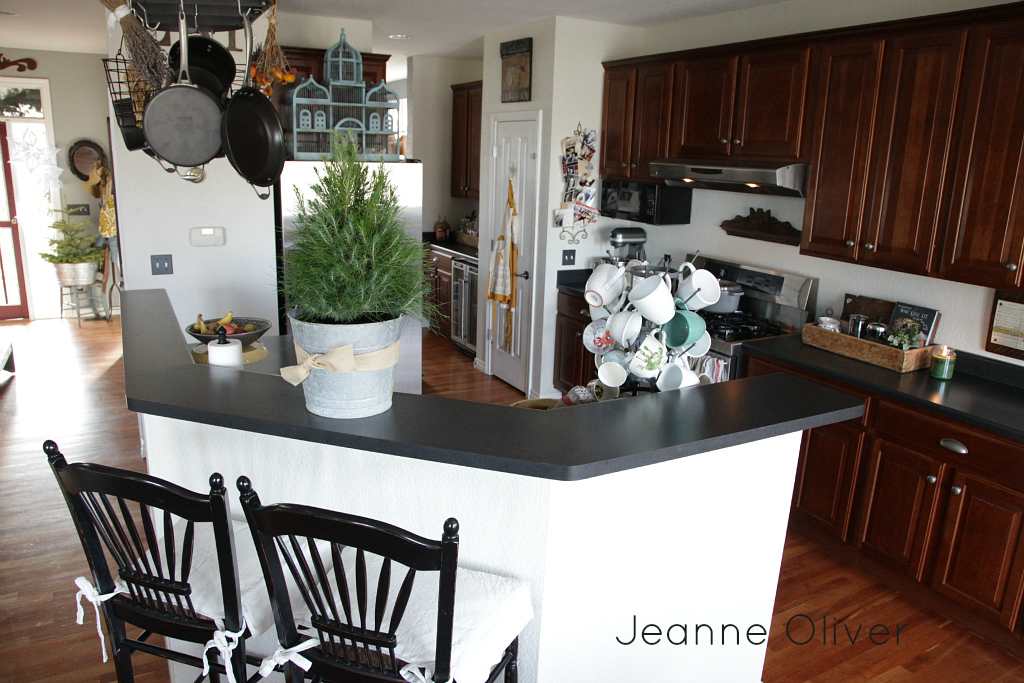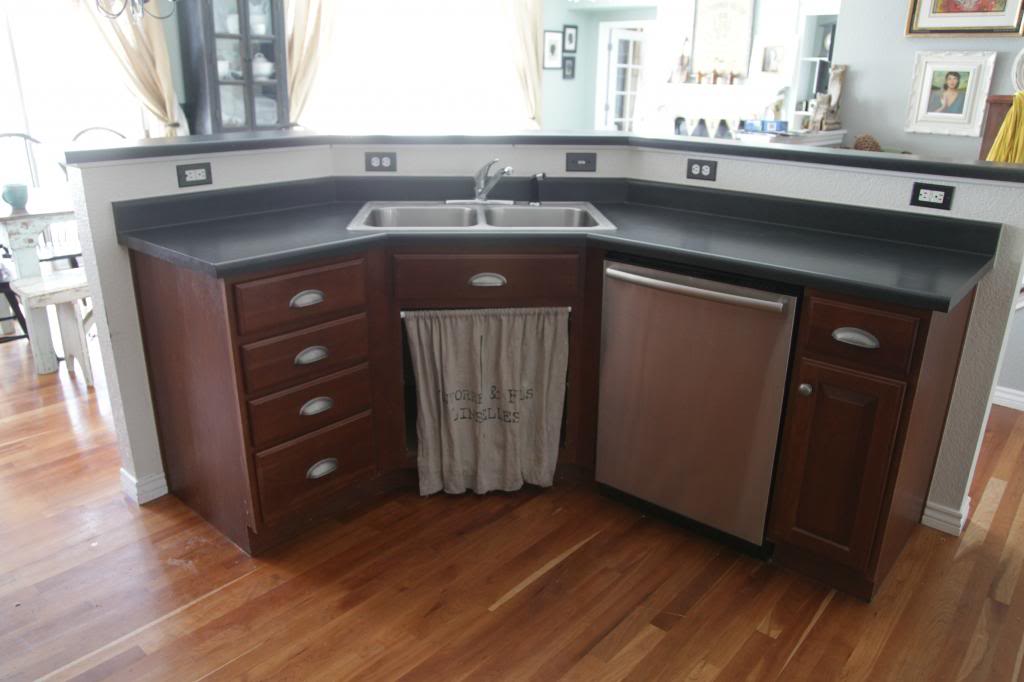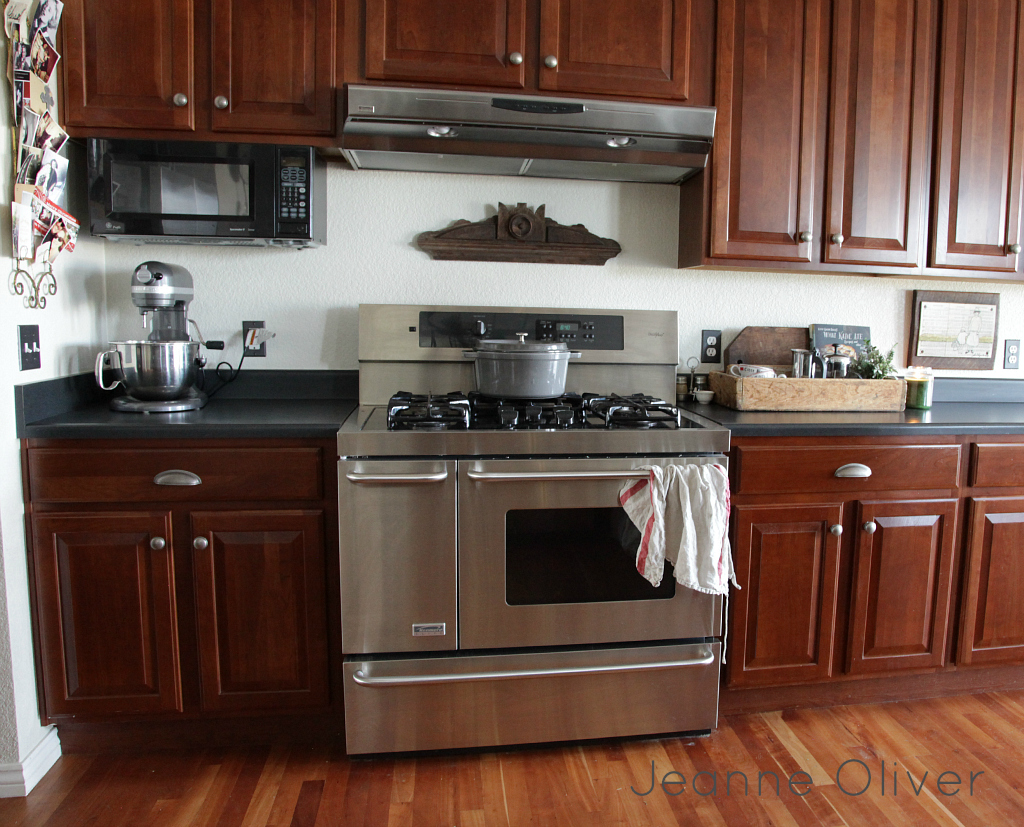 {AFTER}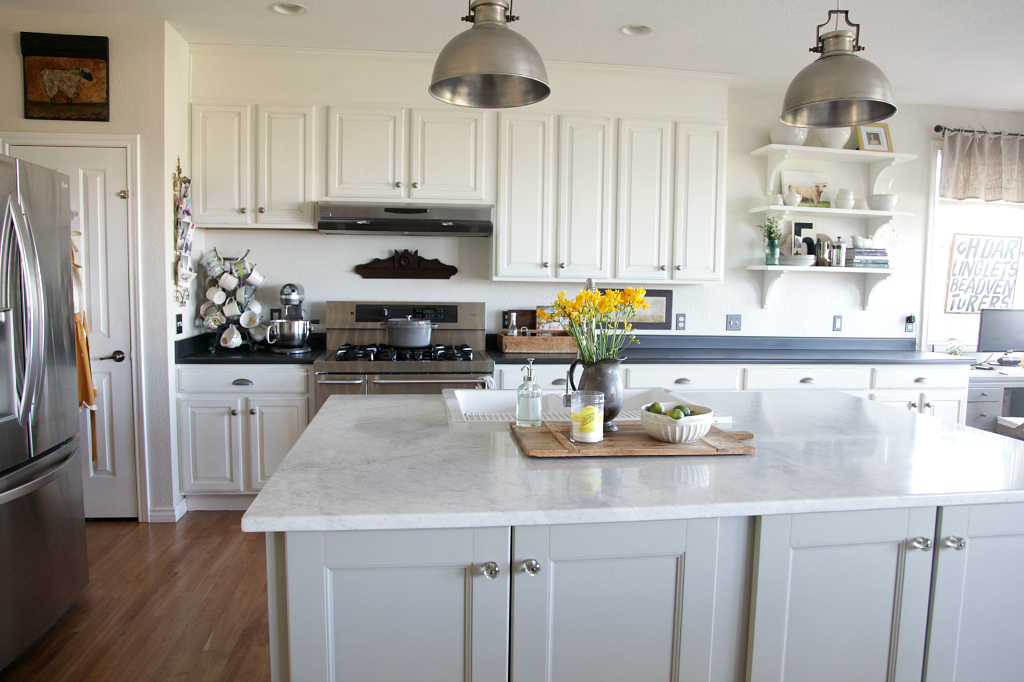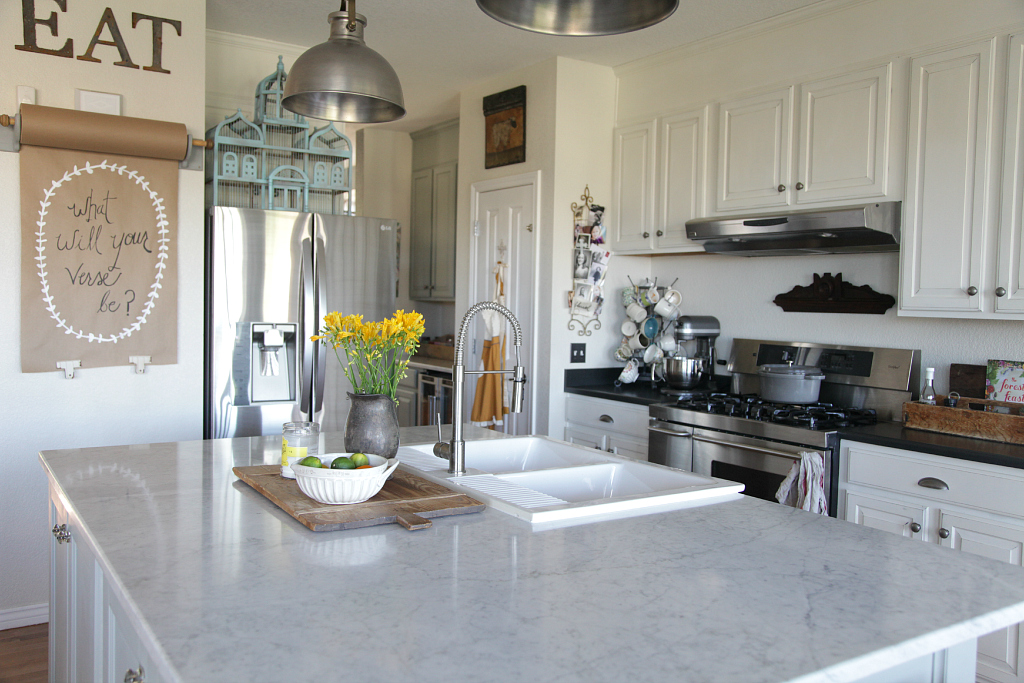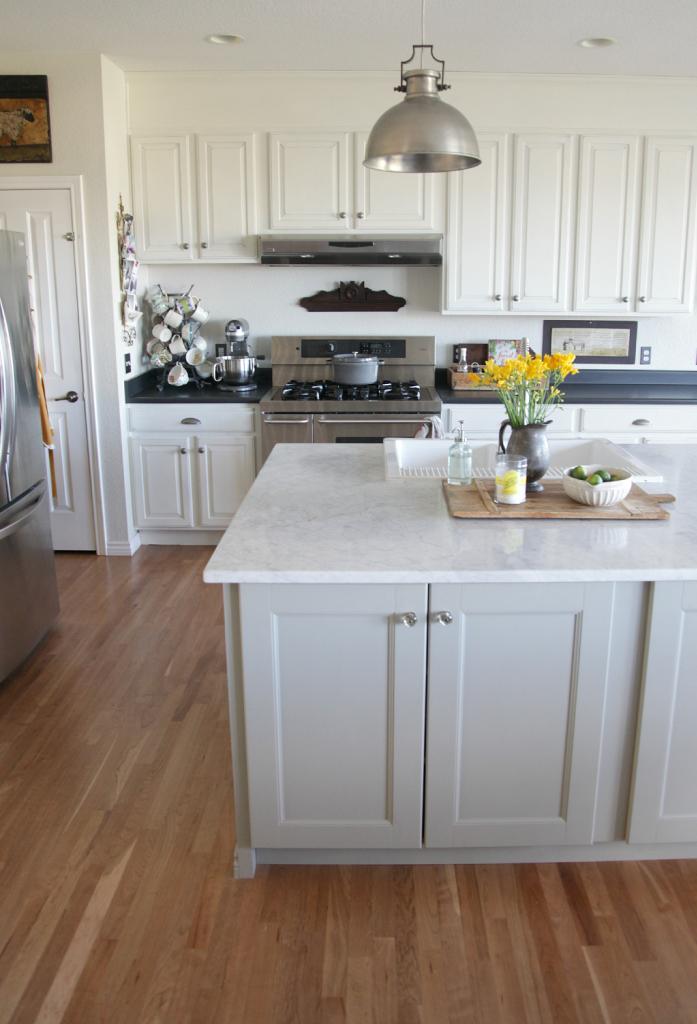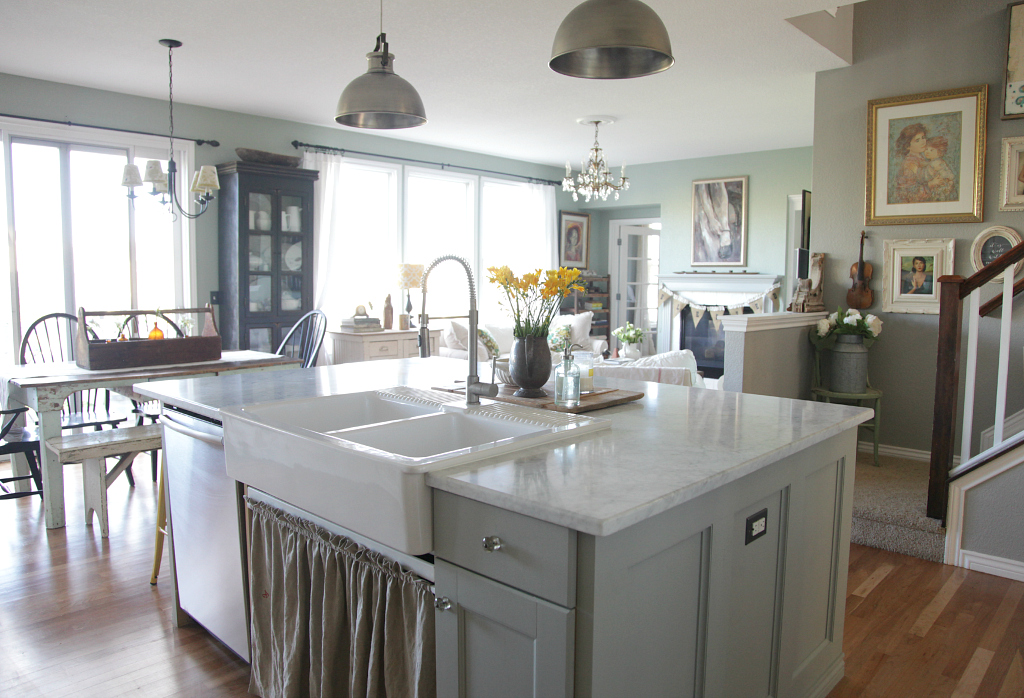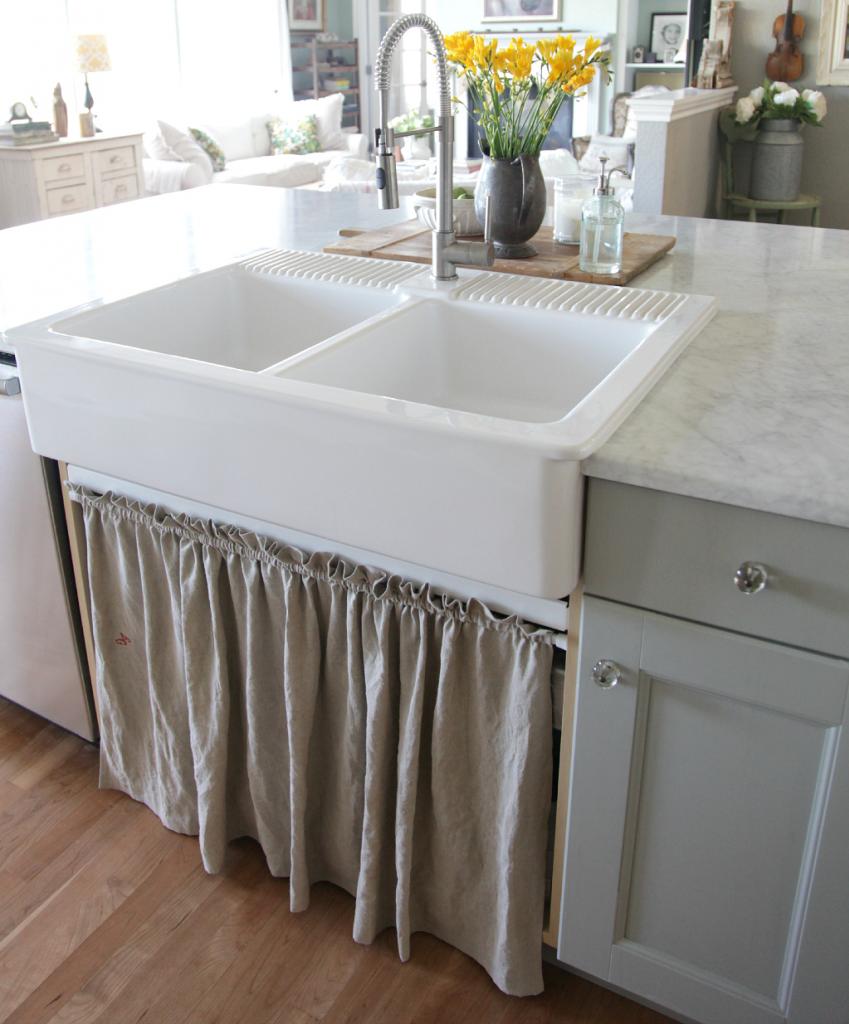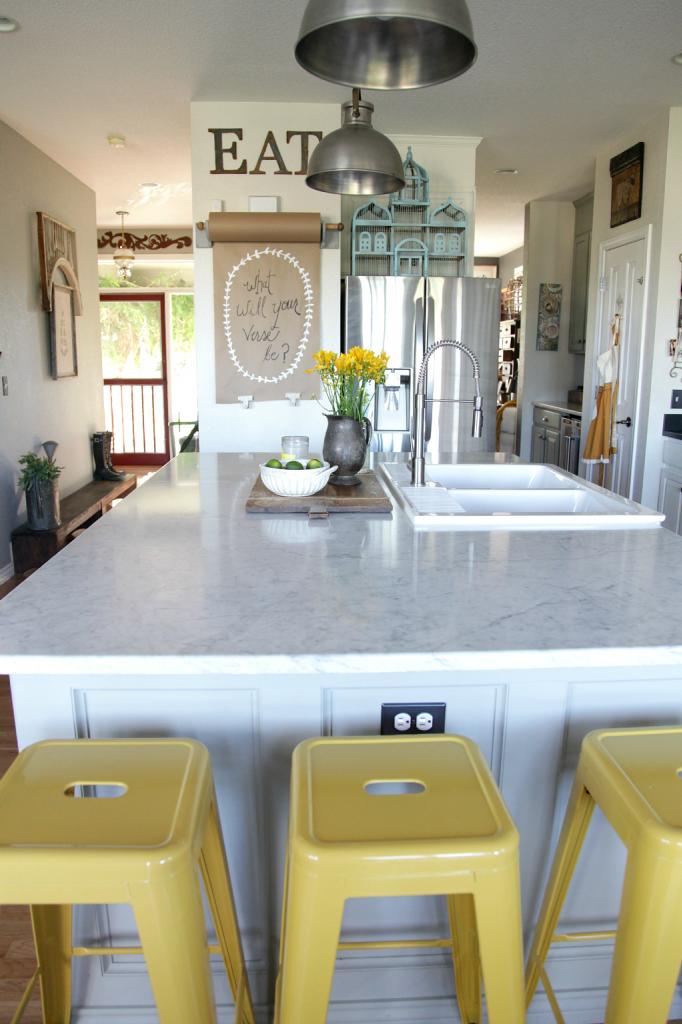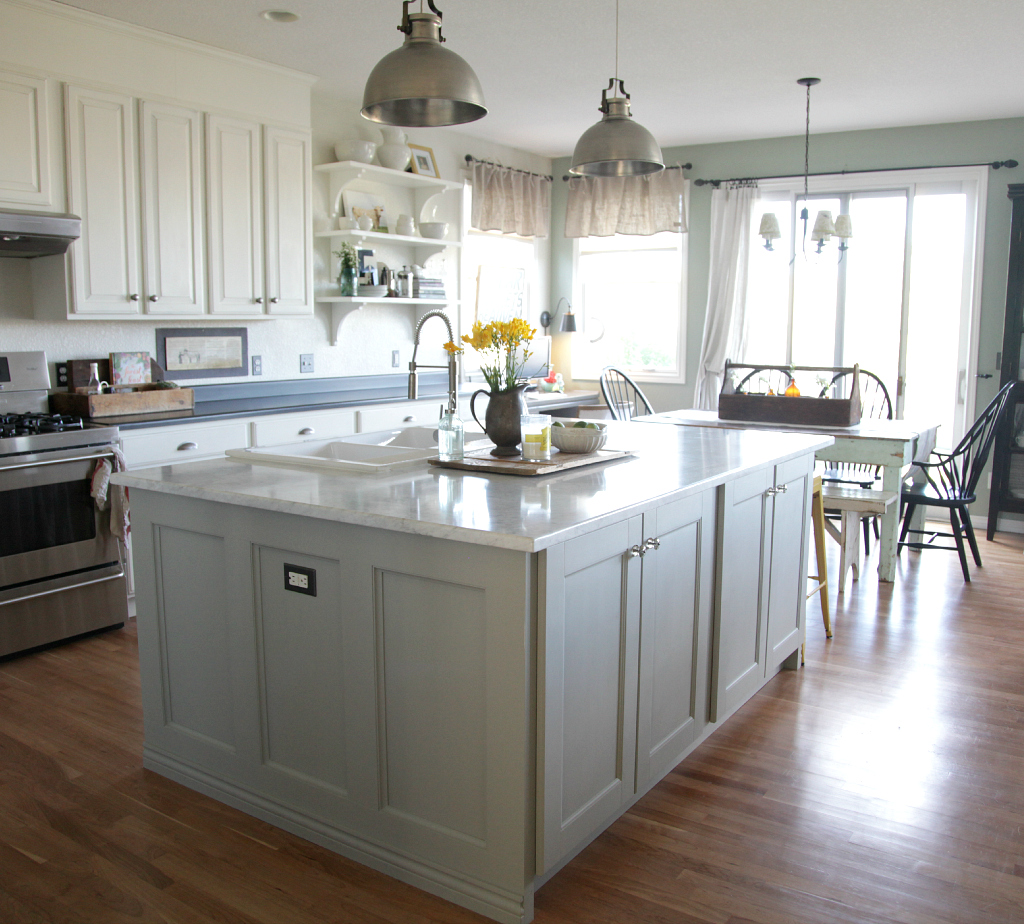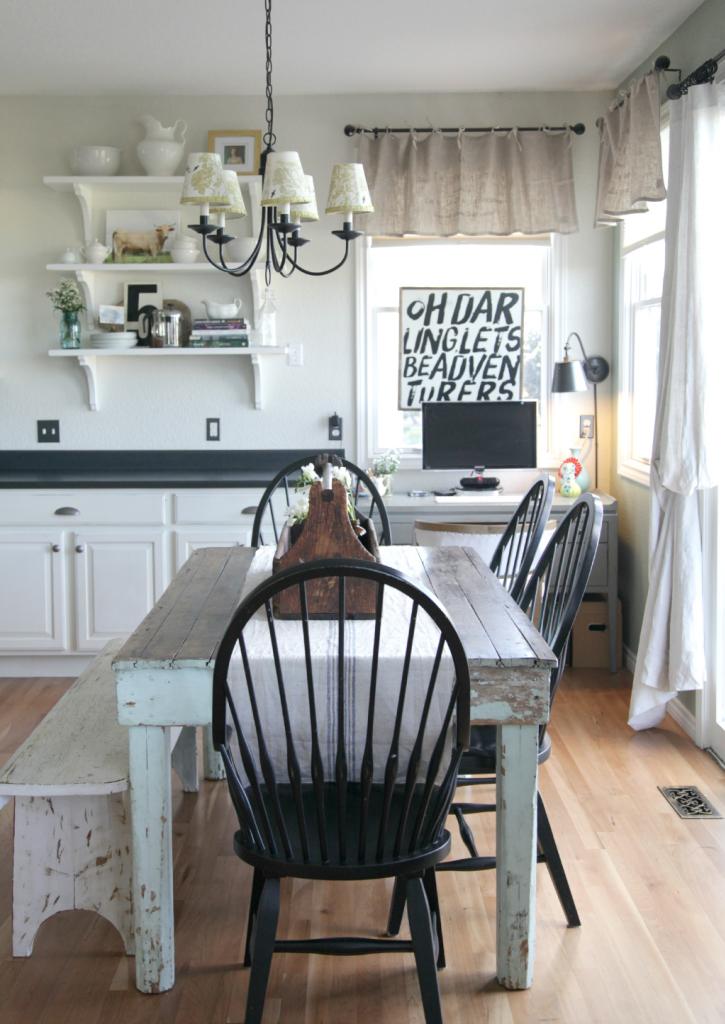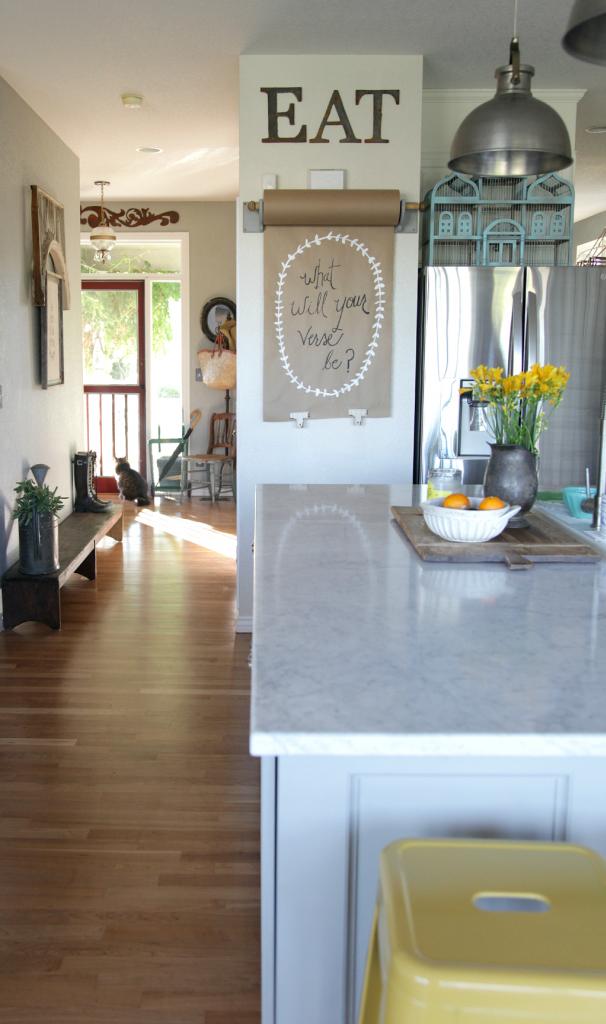 {BUTLER'S PANTRY}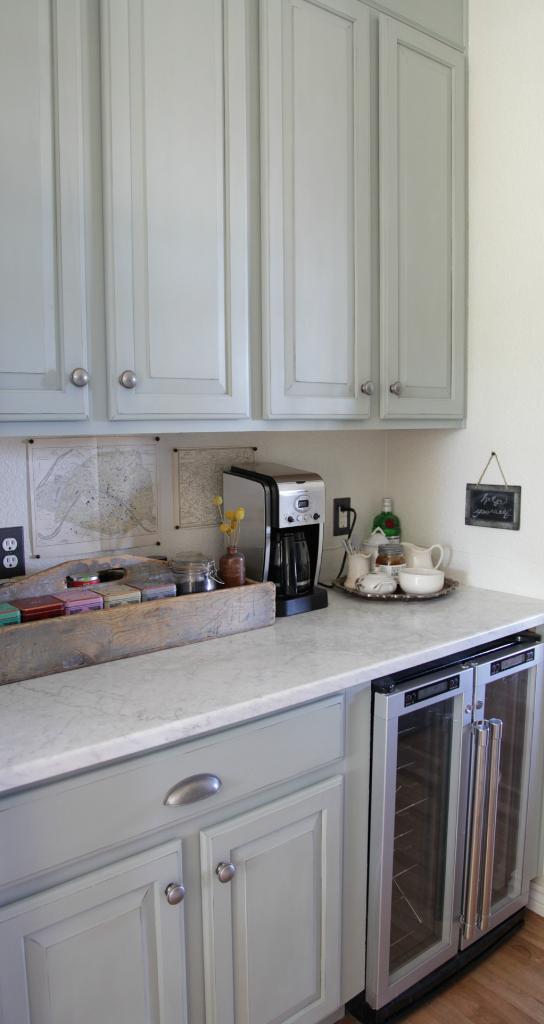 You may enjoy these recent posts about our remodel:
*Ripping out the built in desk