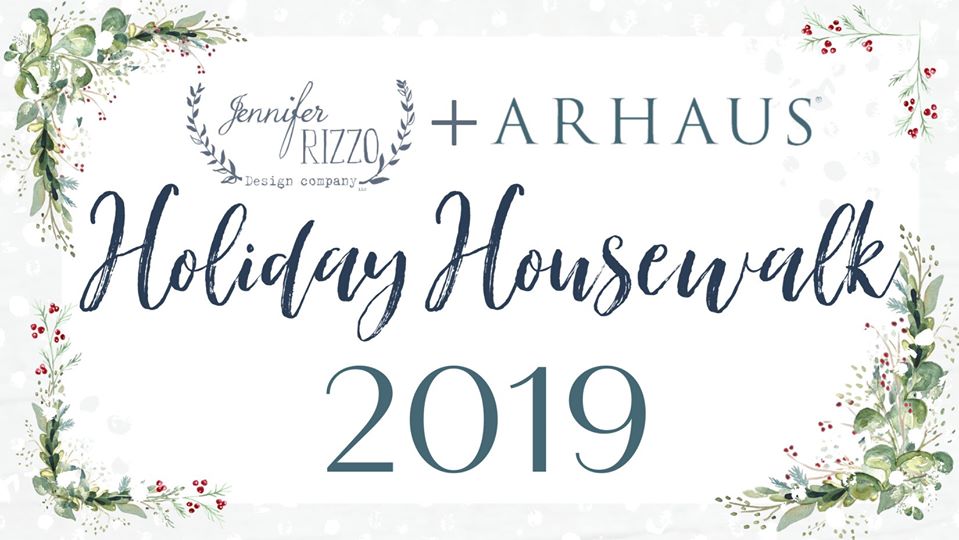 I have been fortunate enough to be a part of Jen Rizzo's Holiday Housewalk almost as long as I have been blogging. It is the sweetest honor to be asked again to share our home along with so many incredible design and DIY bloggers! I am an artist, business owner and homeschool mom so I am usually capturing our home with my phone. I dusted off the real camera for this post and I can't wait to check out all of the homes right along with you!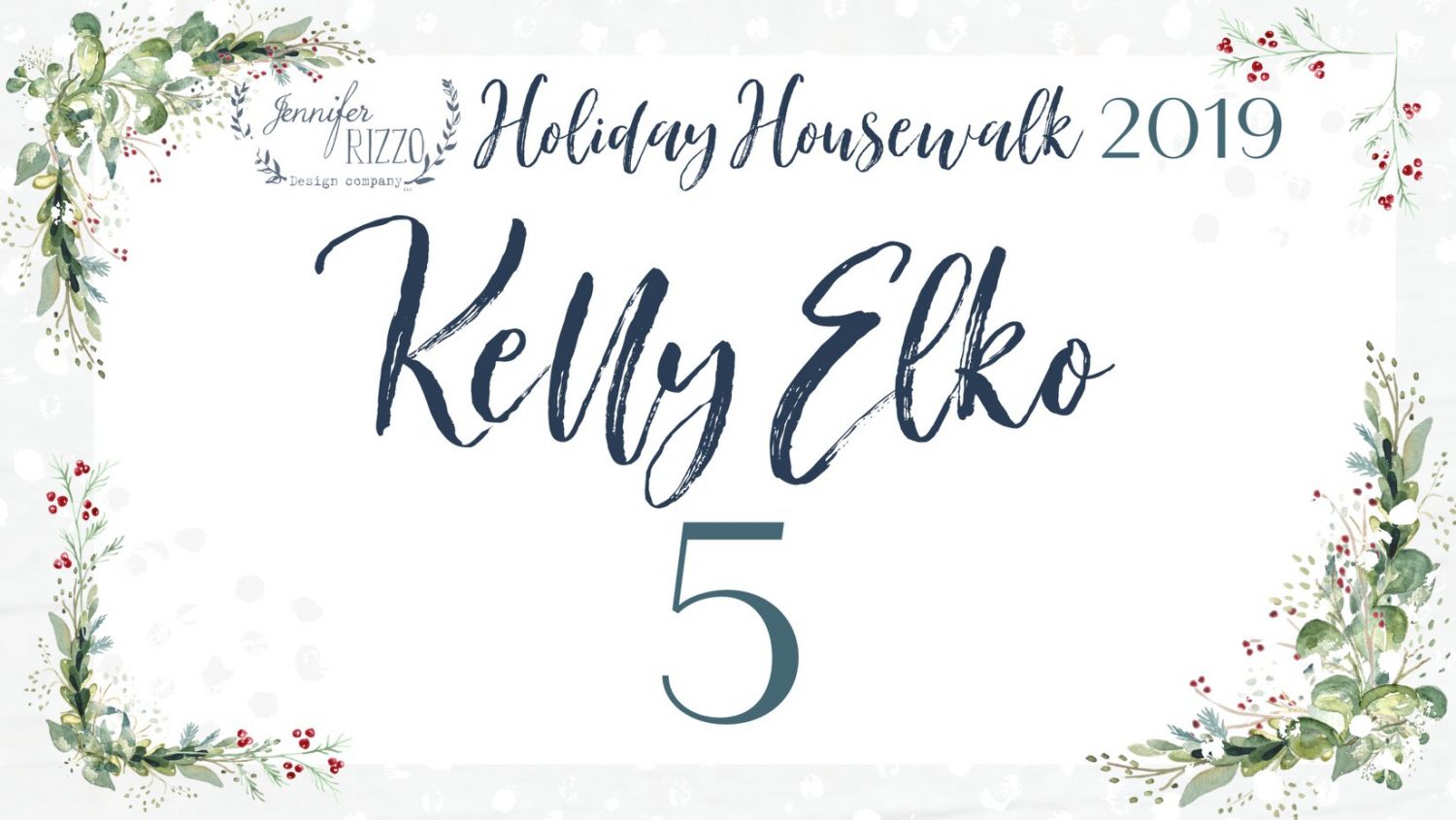 If you are coming from Kelly's beautiful blog I know that you are already inspired! Thank you for stopping by and seeing some of our home dressed up for Christmas.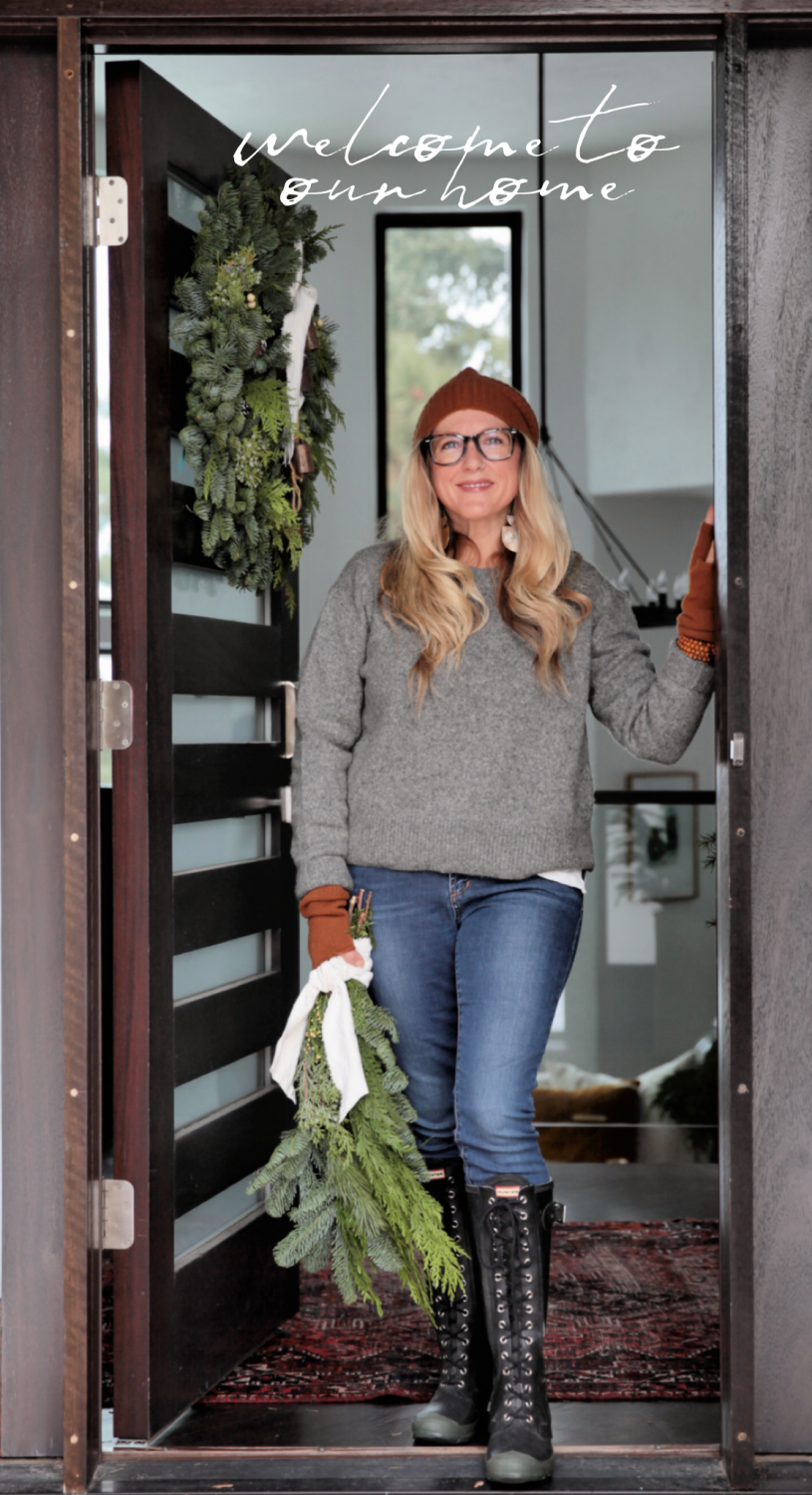 Home is where I love, gather others, use my creativity, rest, get grounded, dream up new ideas, worship, laugh, cry, prepare, recover, and find sanctuary.
If you are reading this right now I can bet that home is a part of your love language too. Welcome! I am so thrilled you are here!
I prefer simpler decorations for the holidays and always choose natural elements when available.
We live on seven acres and there is never a shortage of feathers, branches, flowers, pinecones and more. Nature is always where I search first for inspiration.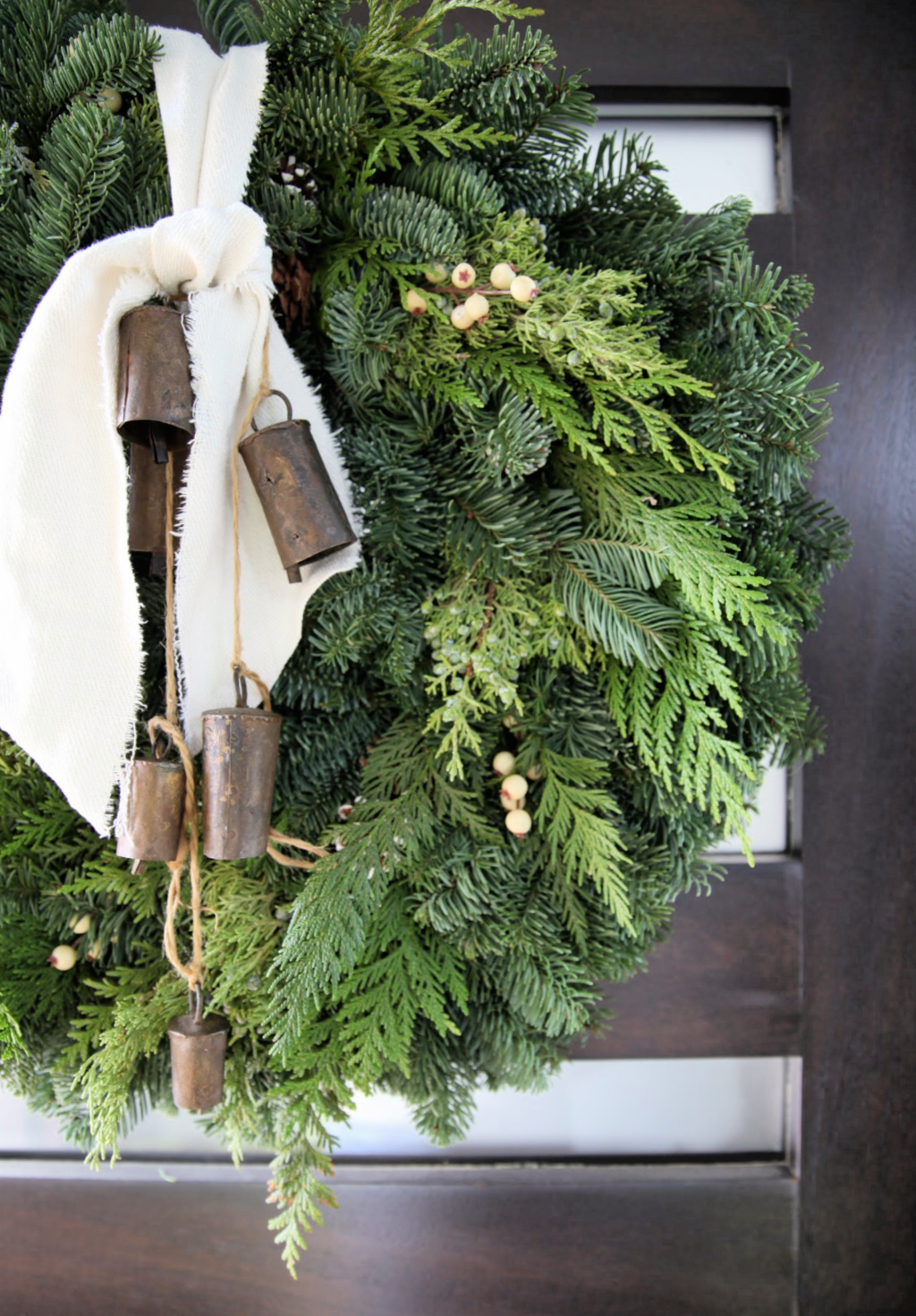 |Live wreath with strips of torn vintage French linen and French bells|
|The entry overlooking our living room|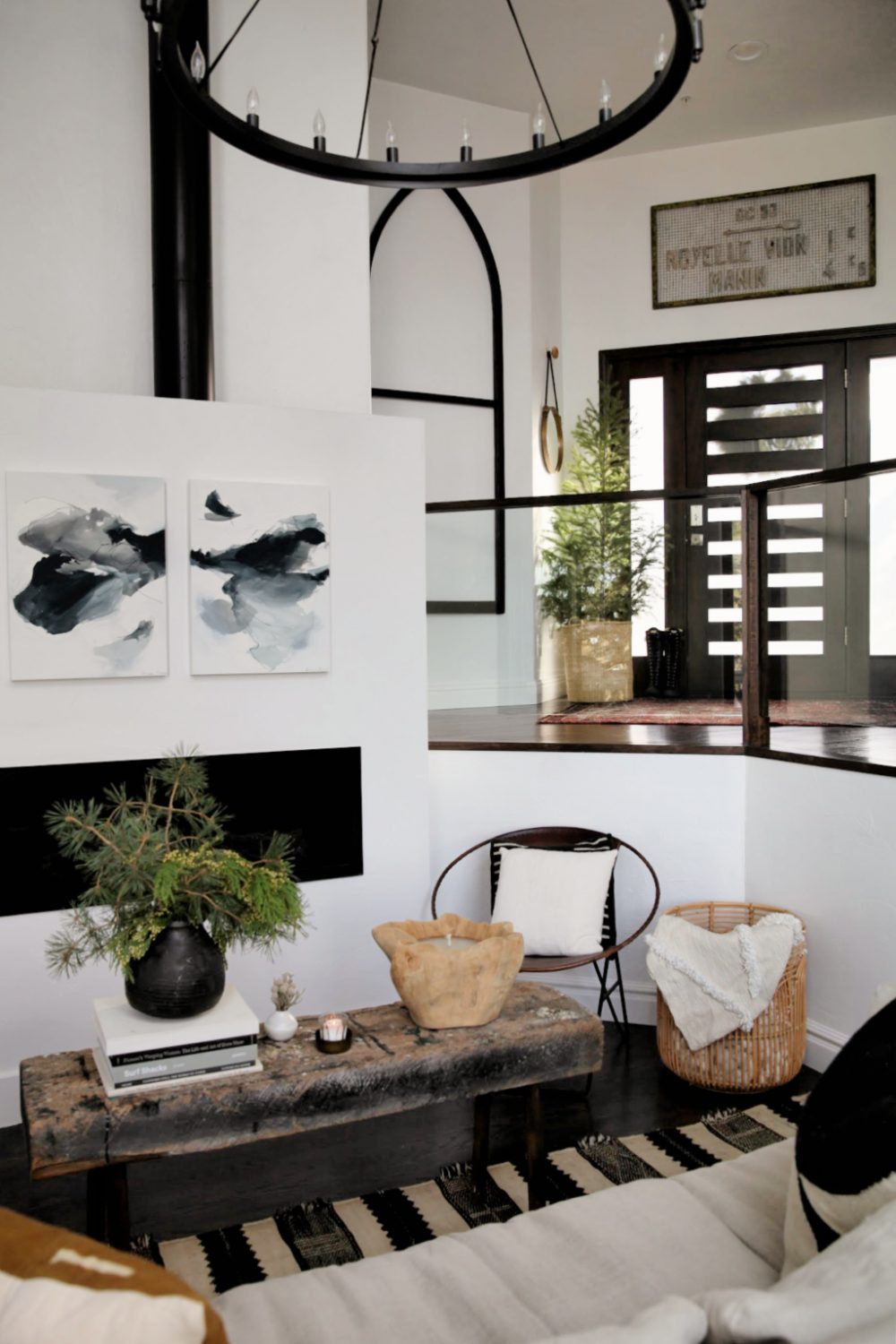 |The Living Room|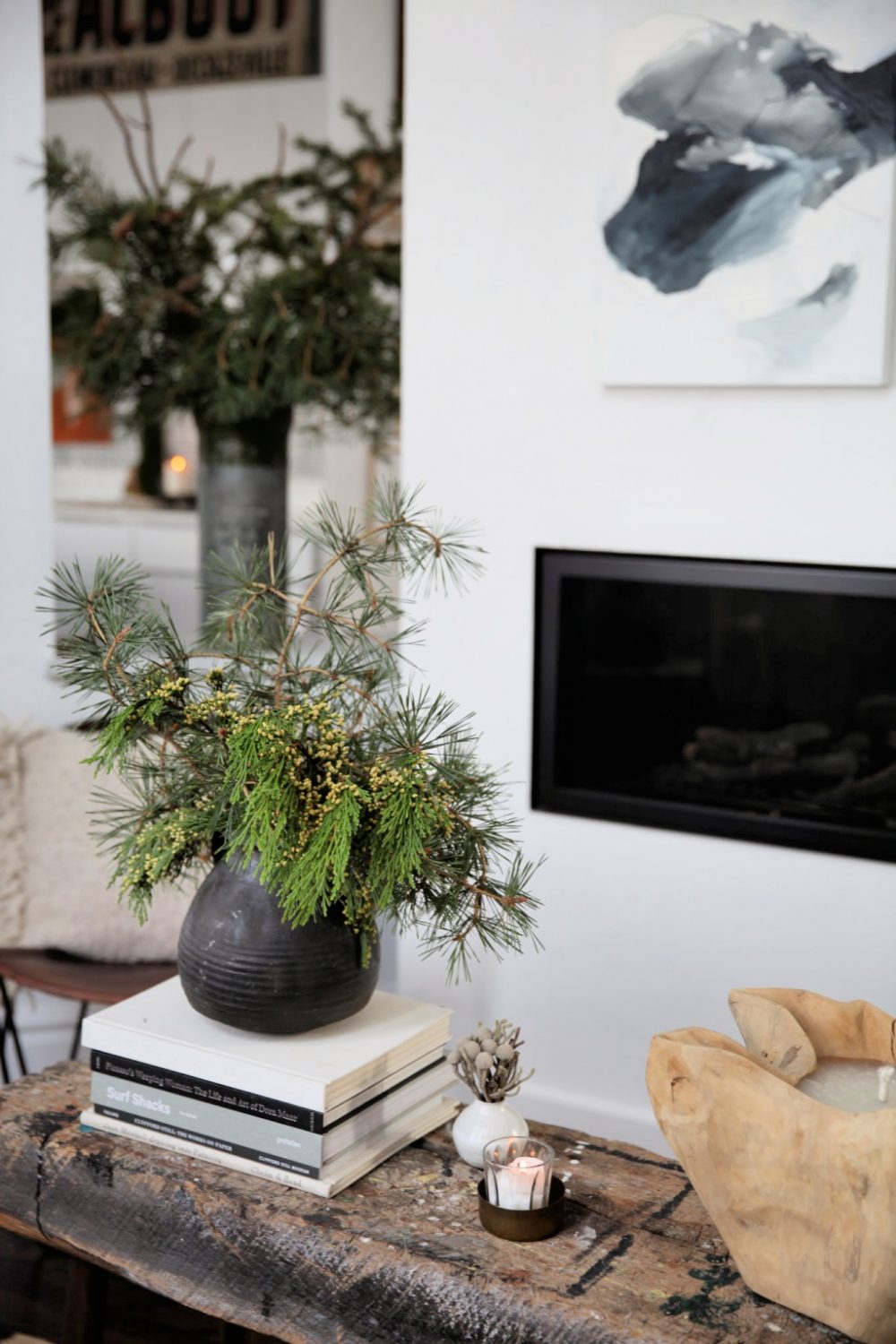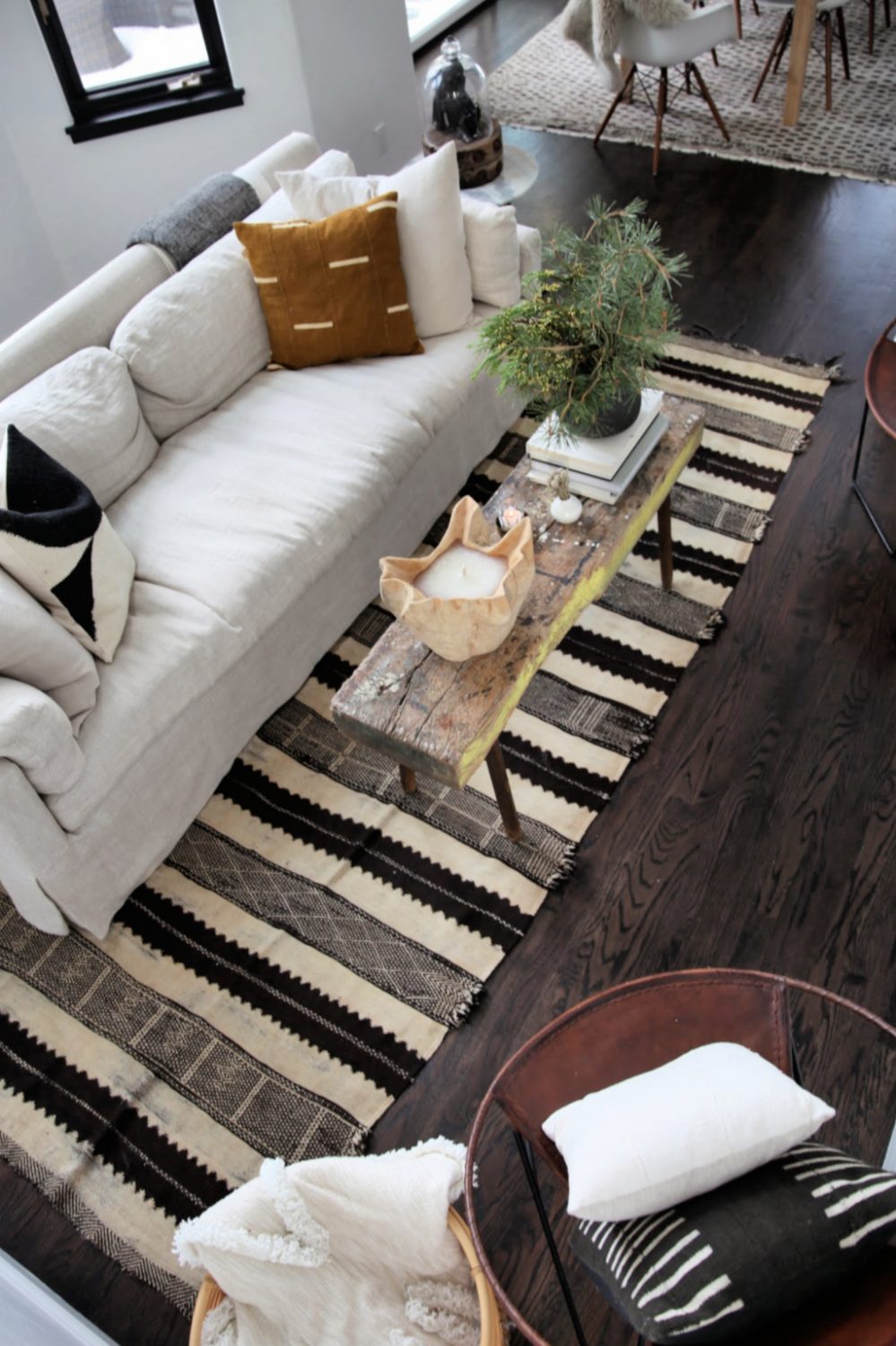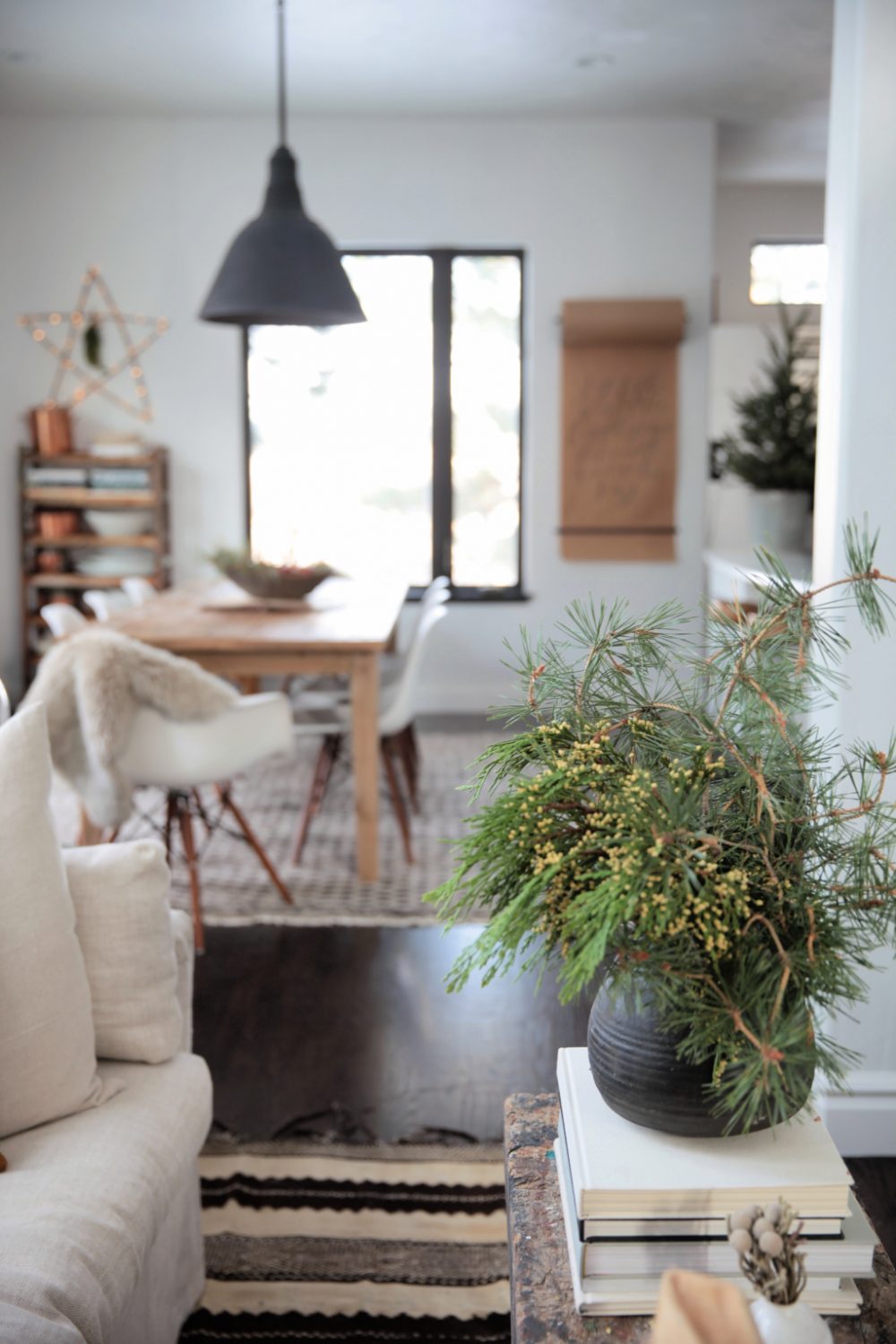 |The Kitchen|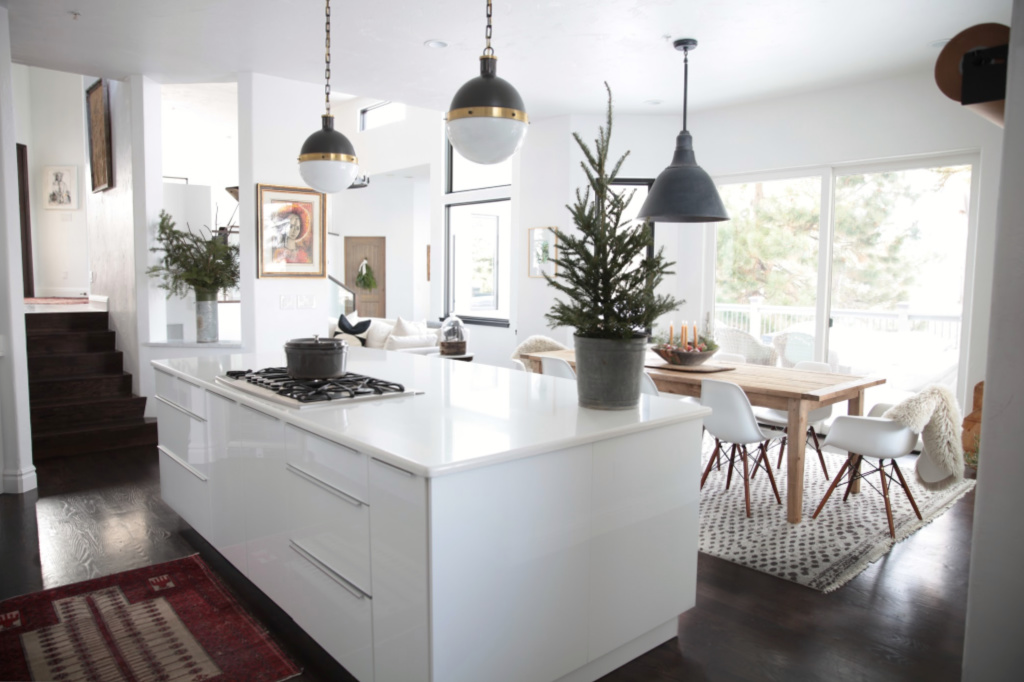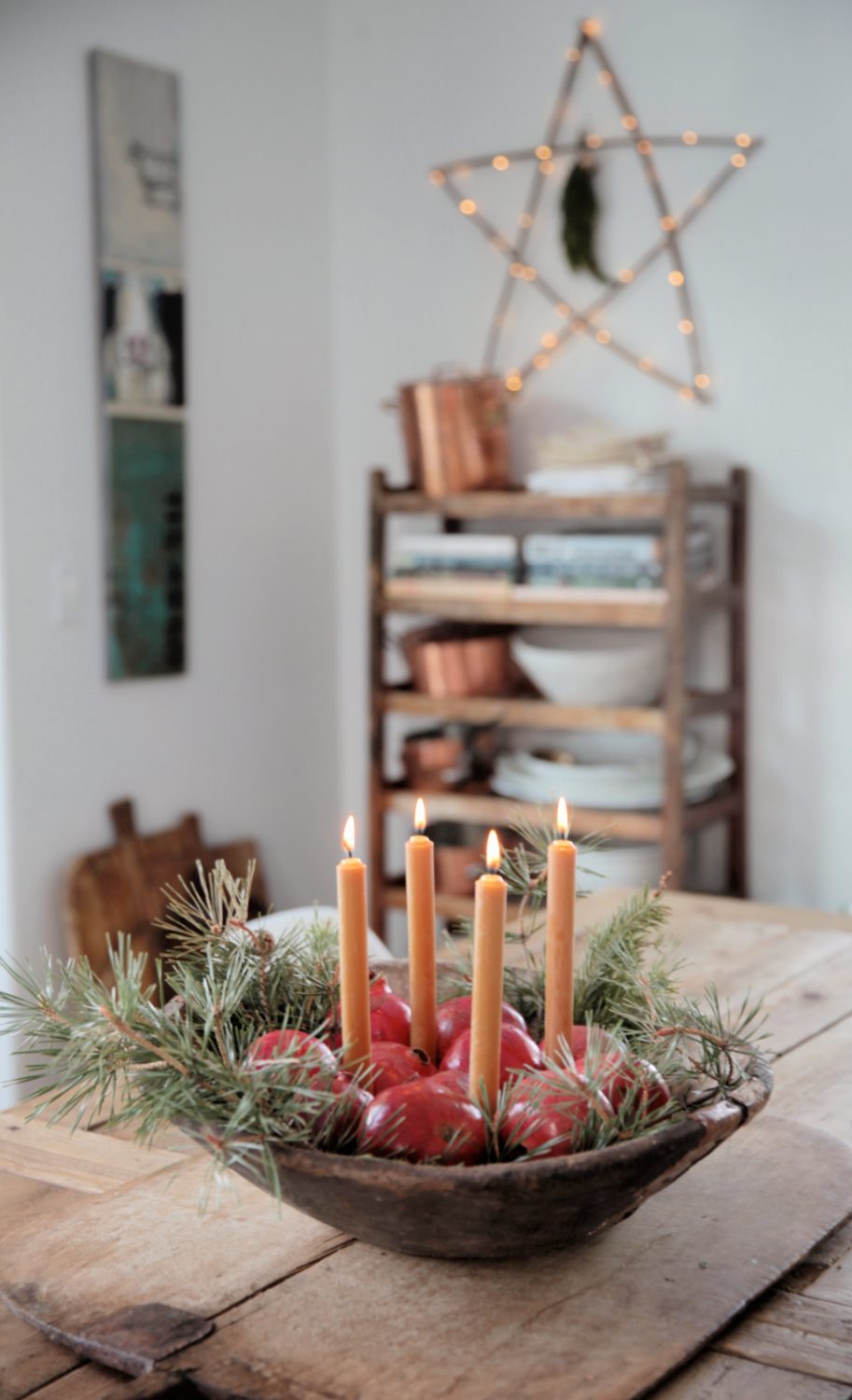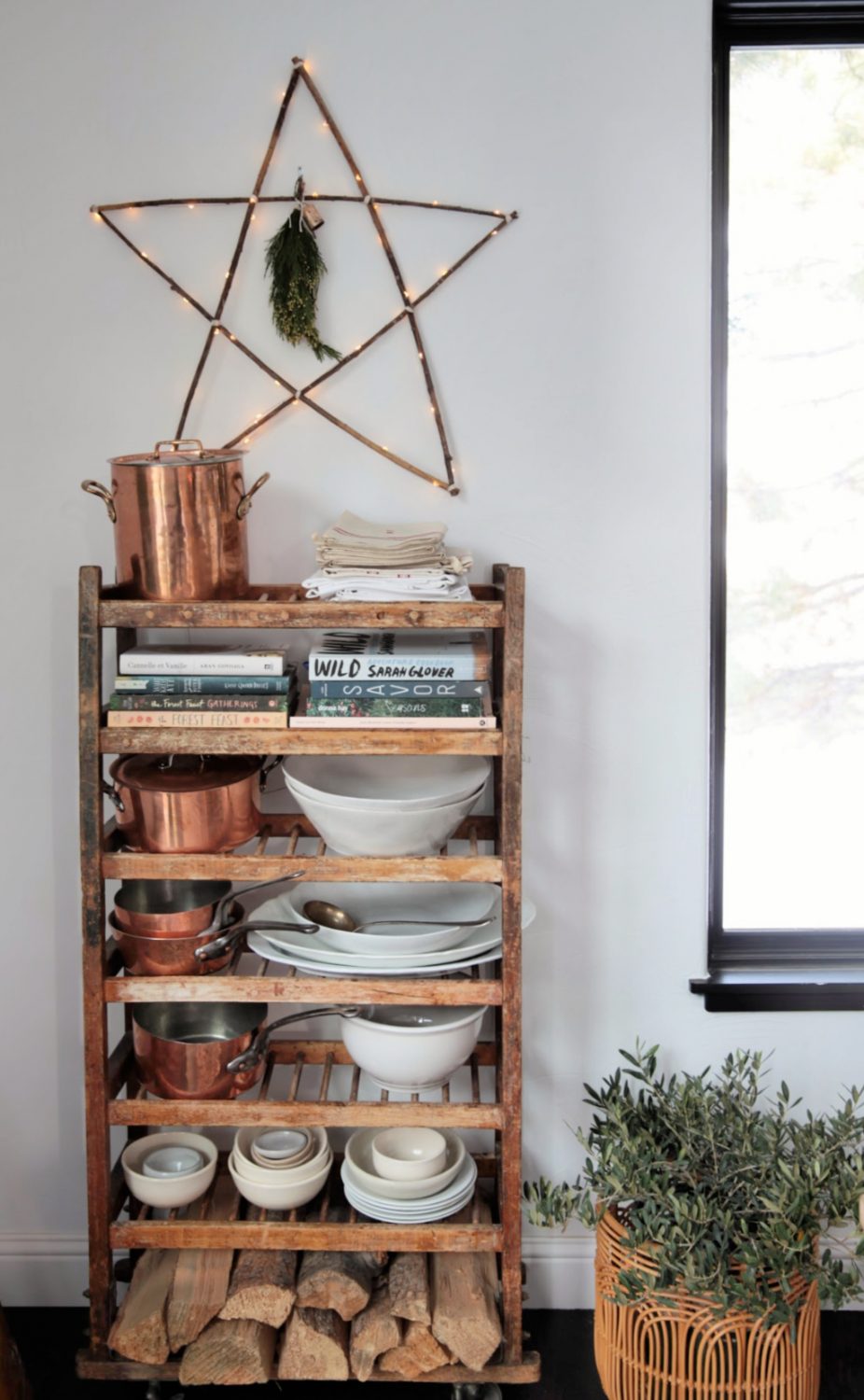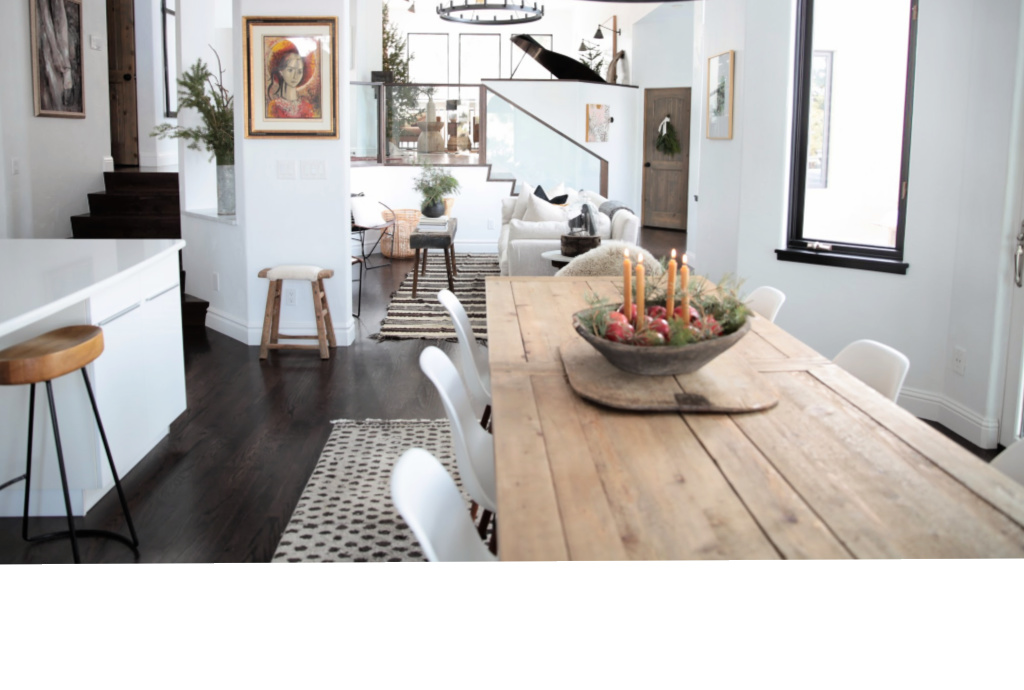 |A vintage painting from Etsy draped with fresh greenery and dried orange garland|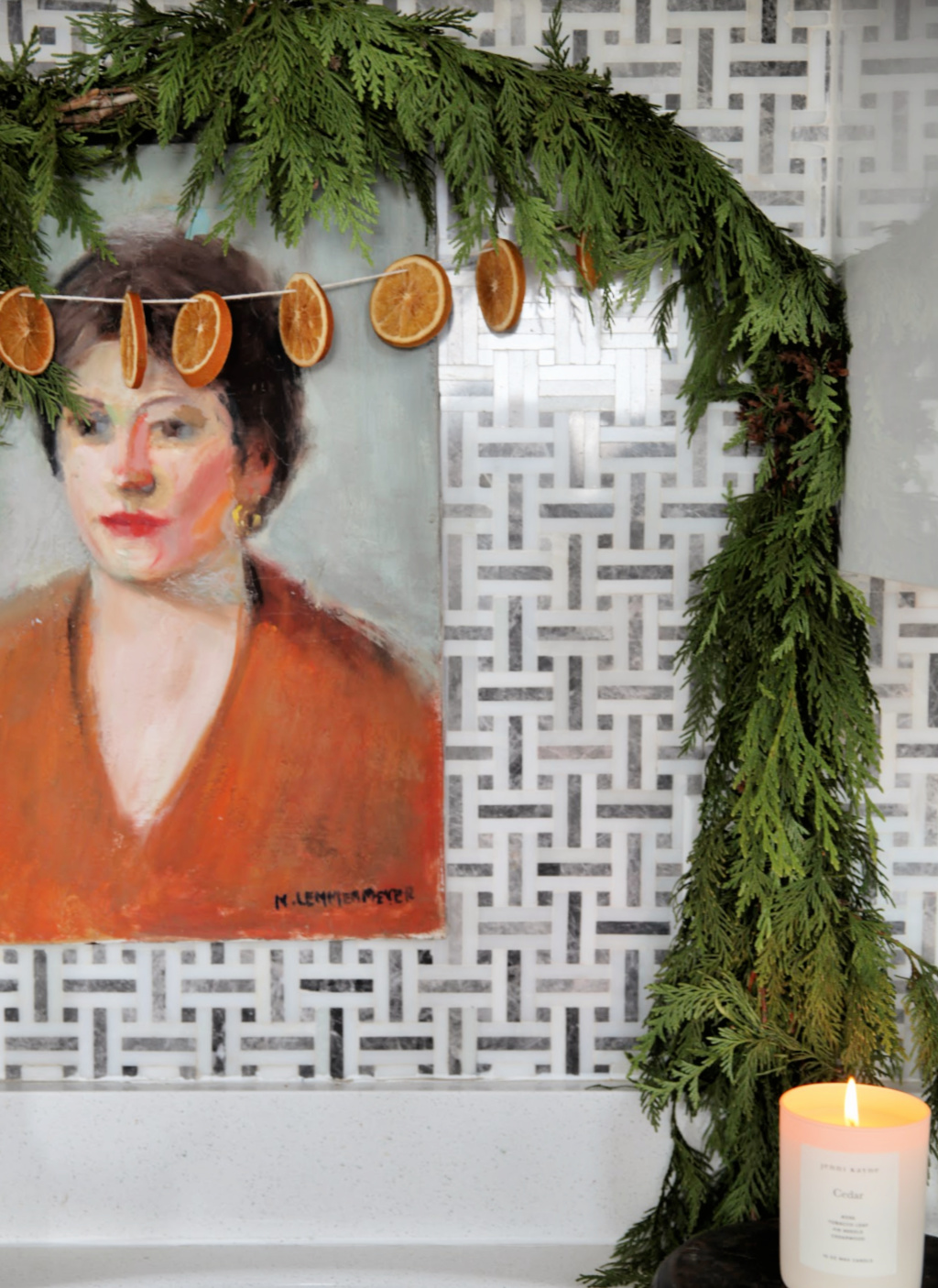 |To make your own dried orange garland cut thin slices of orange, lay them on a baking sheet and bake at 250 degrees for 2-3 hours|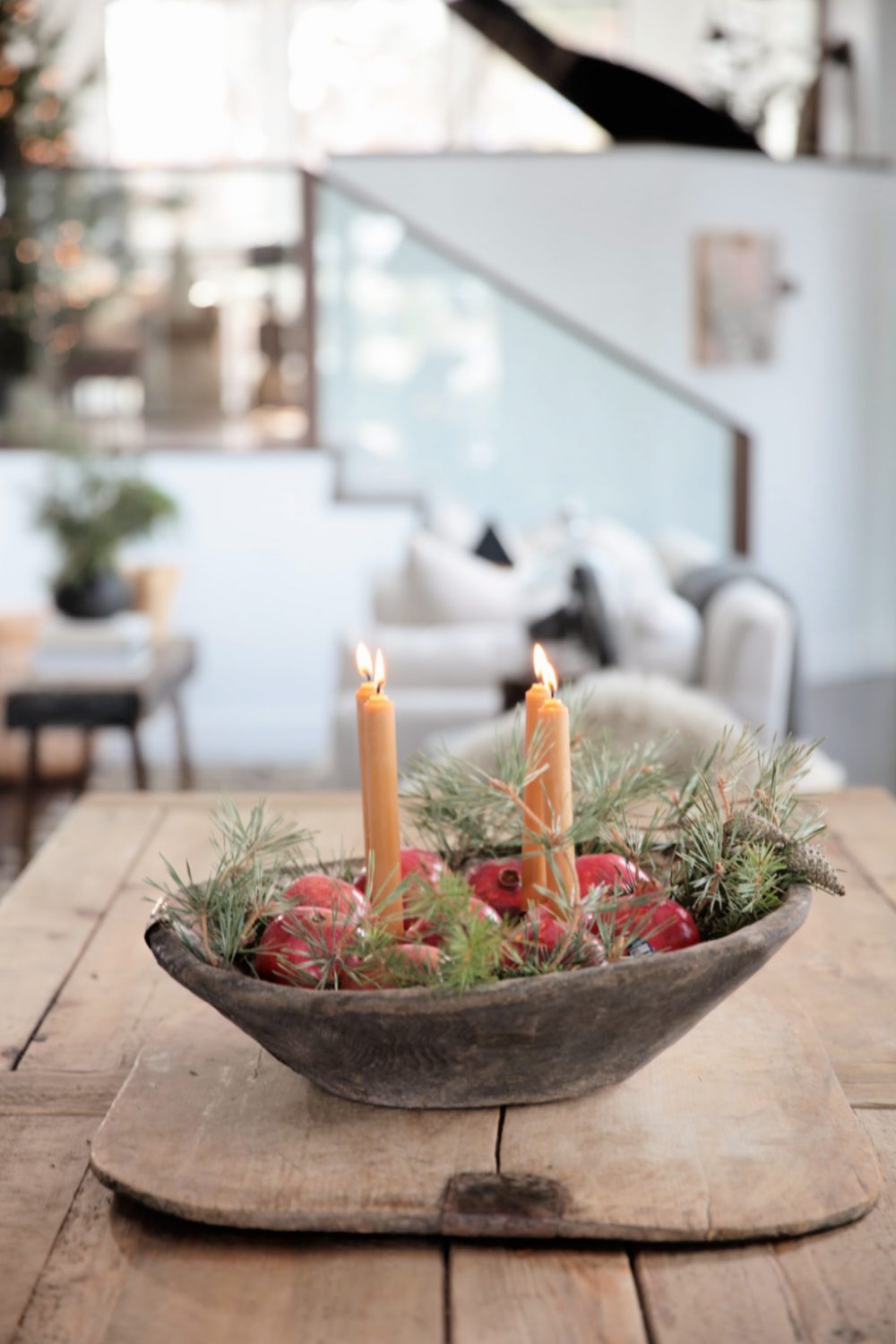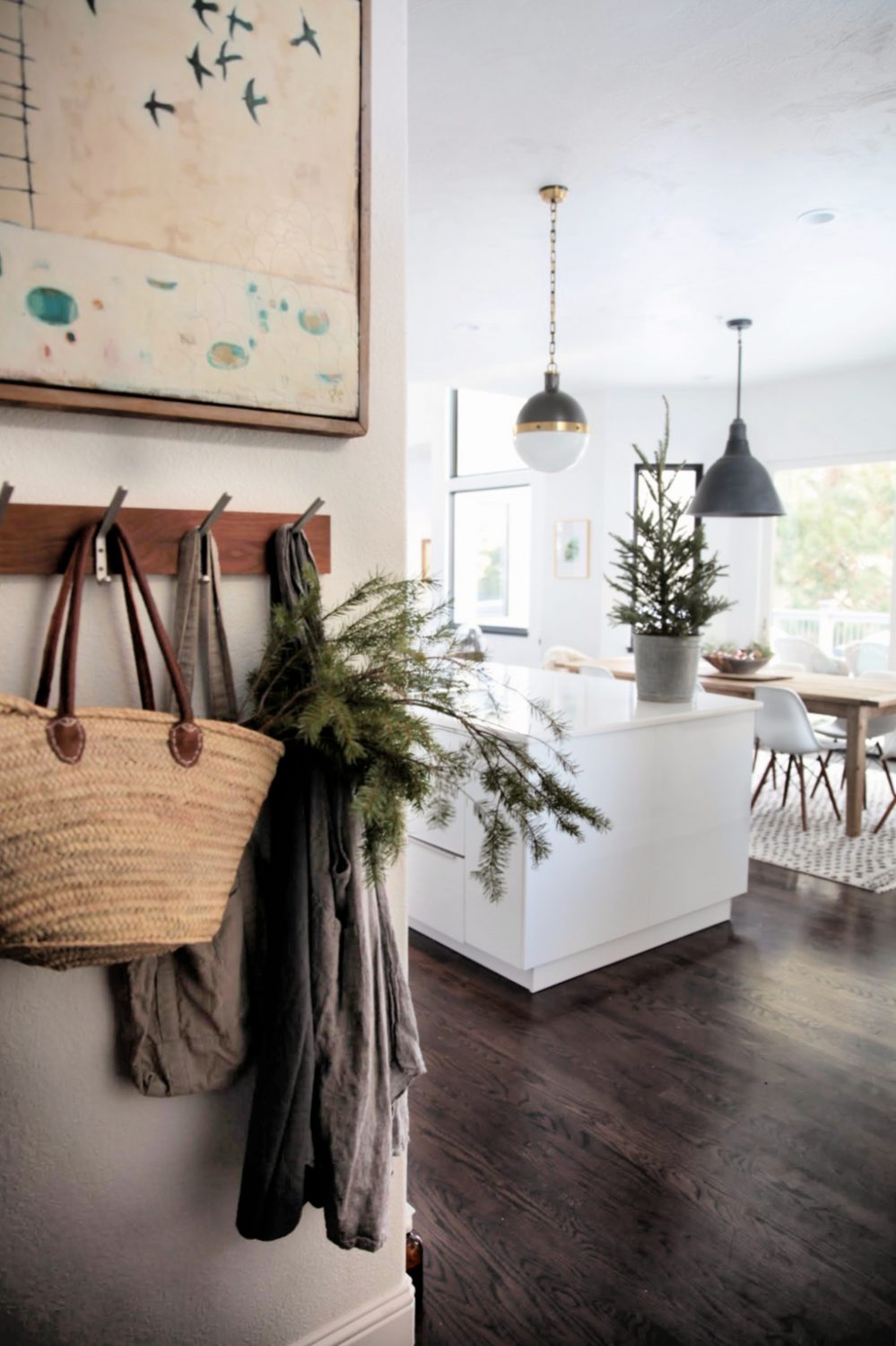 |The Family Room|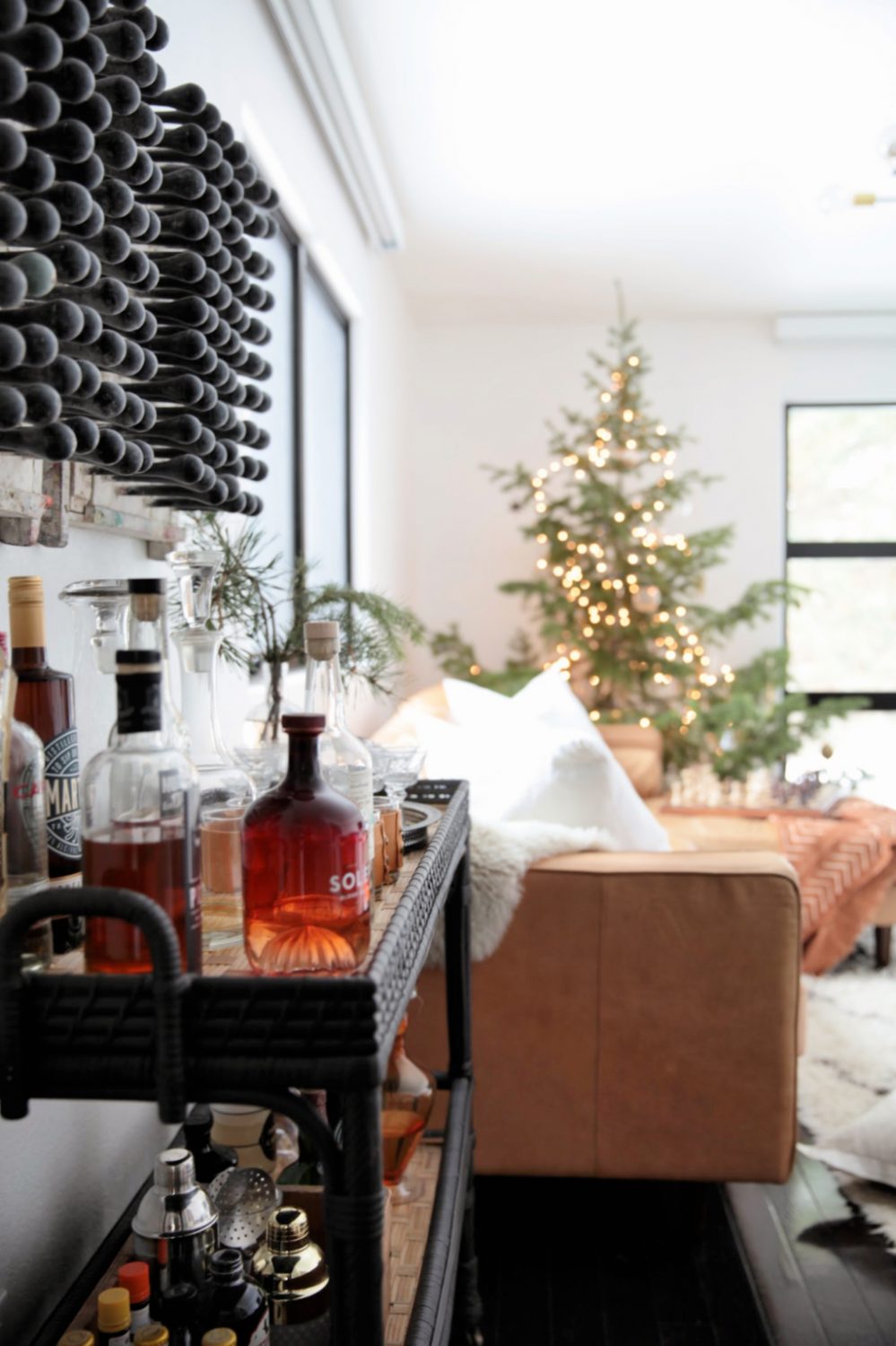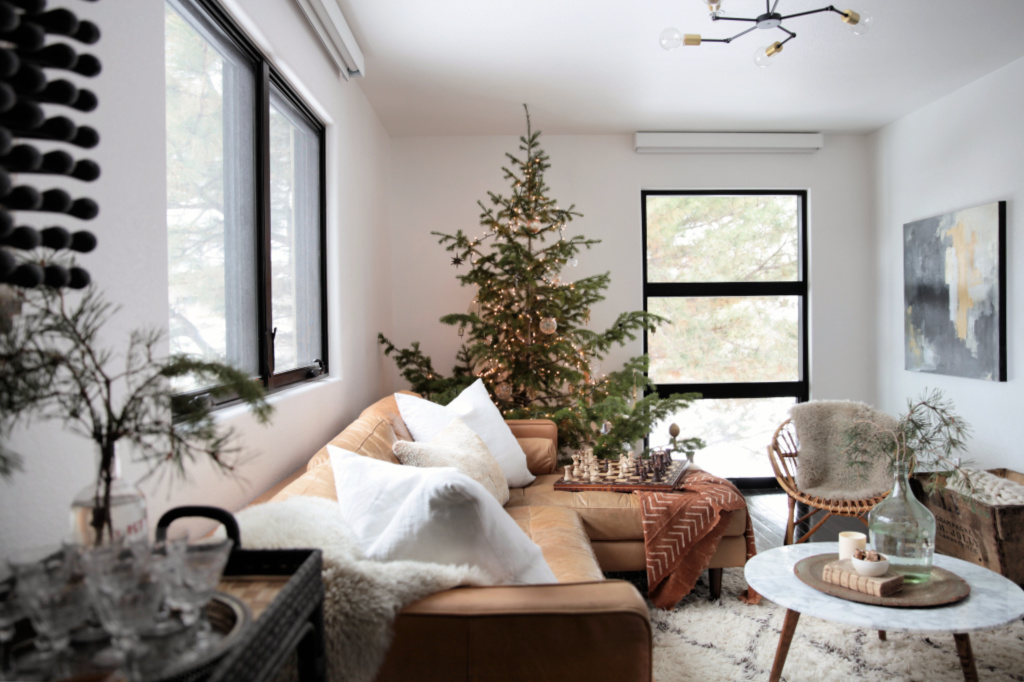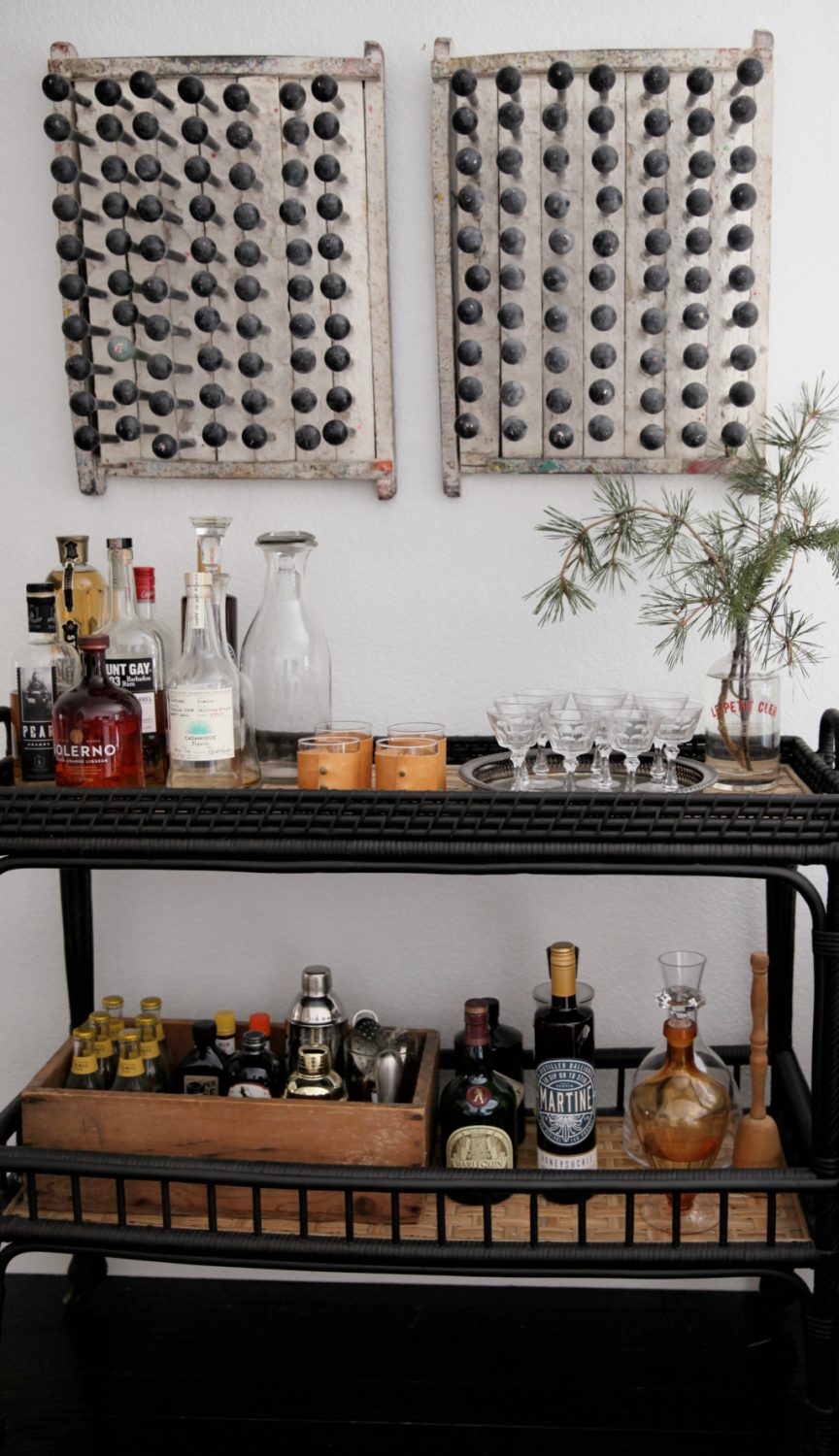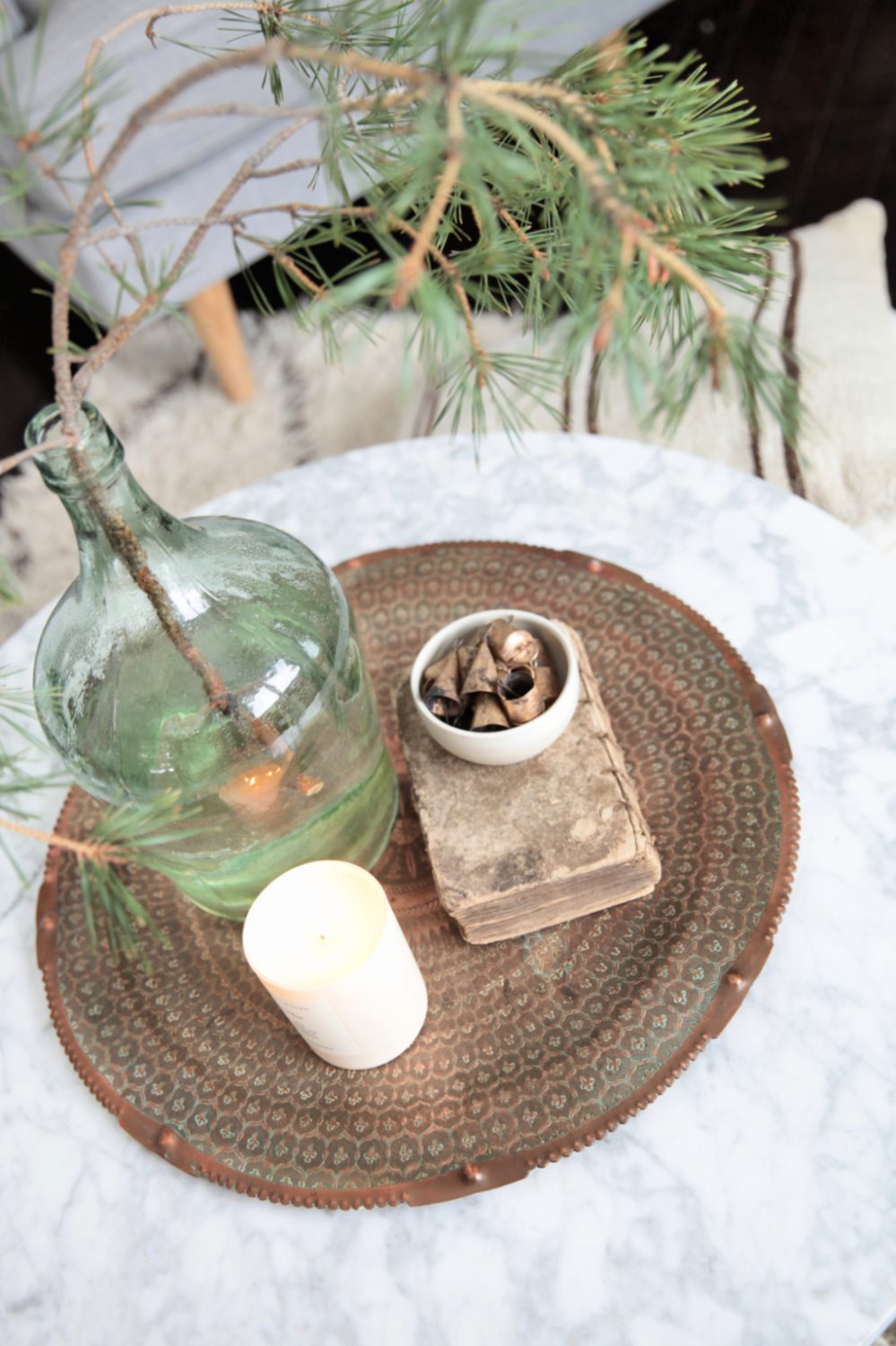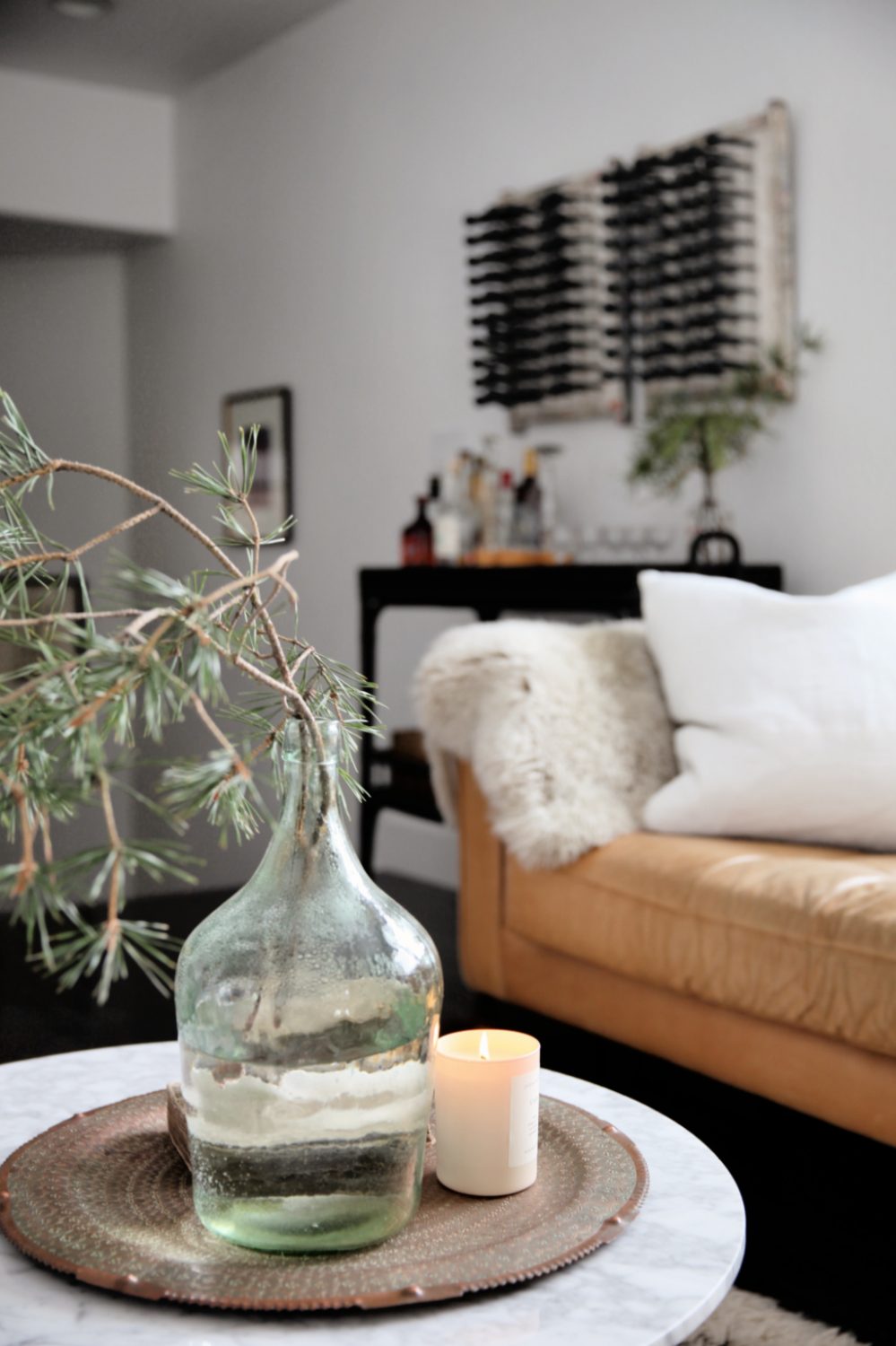 |The Library and Music Room|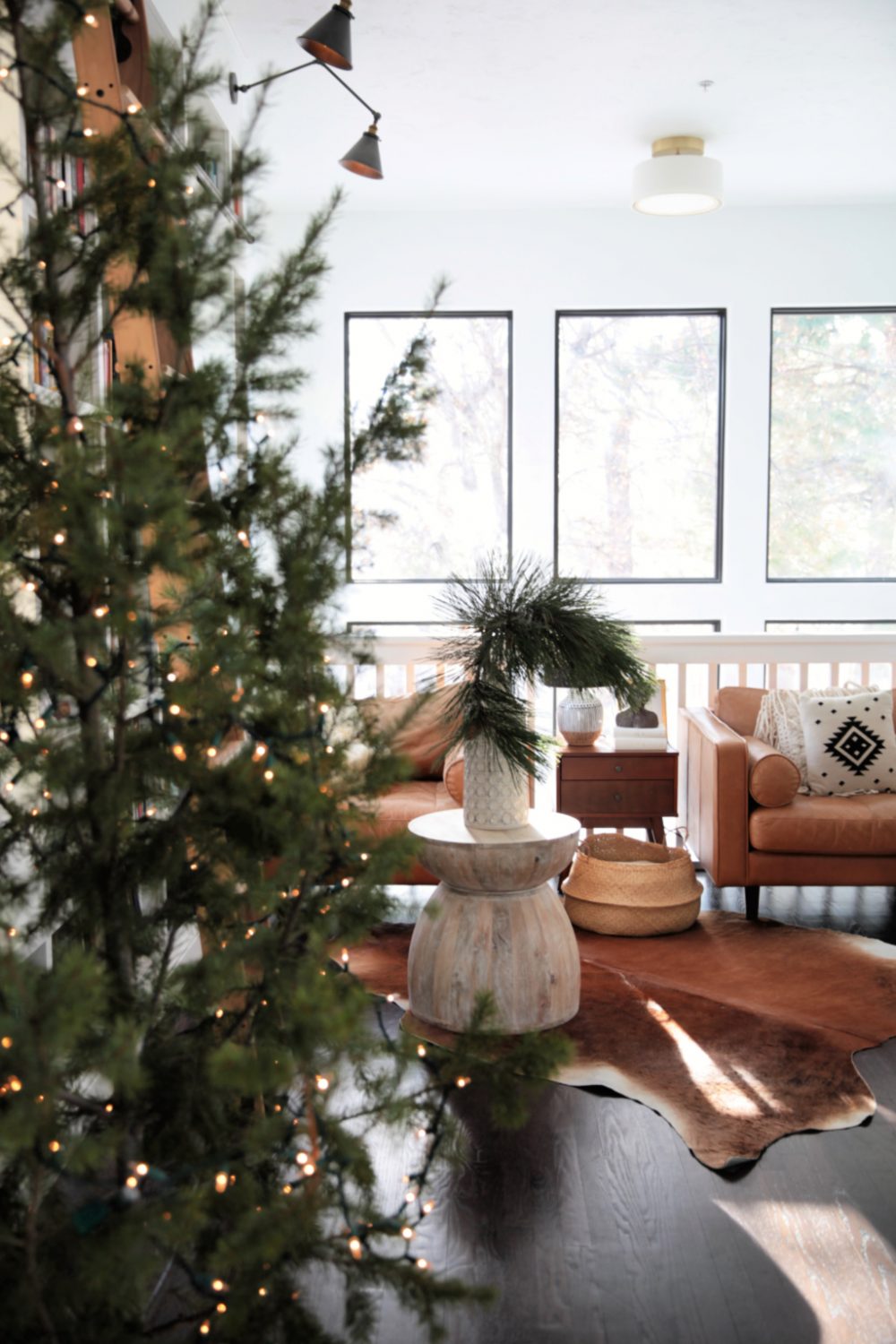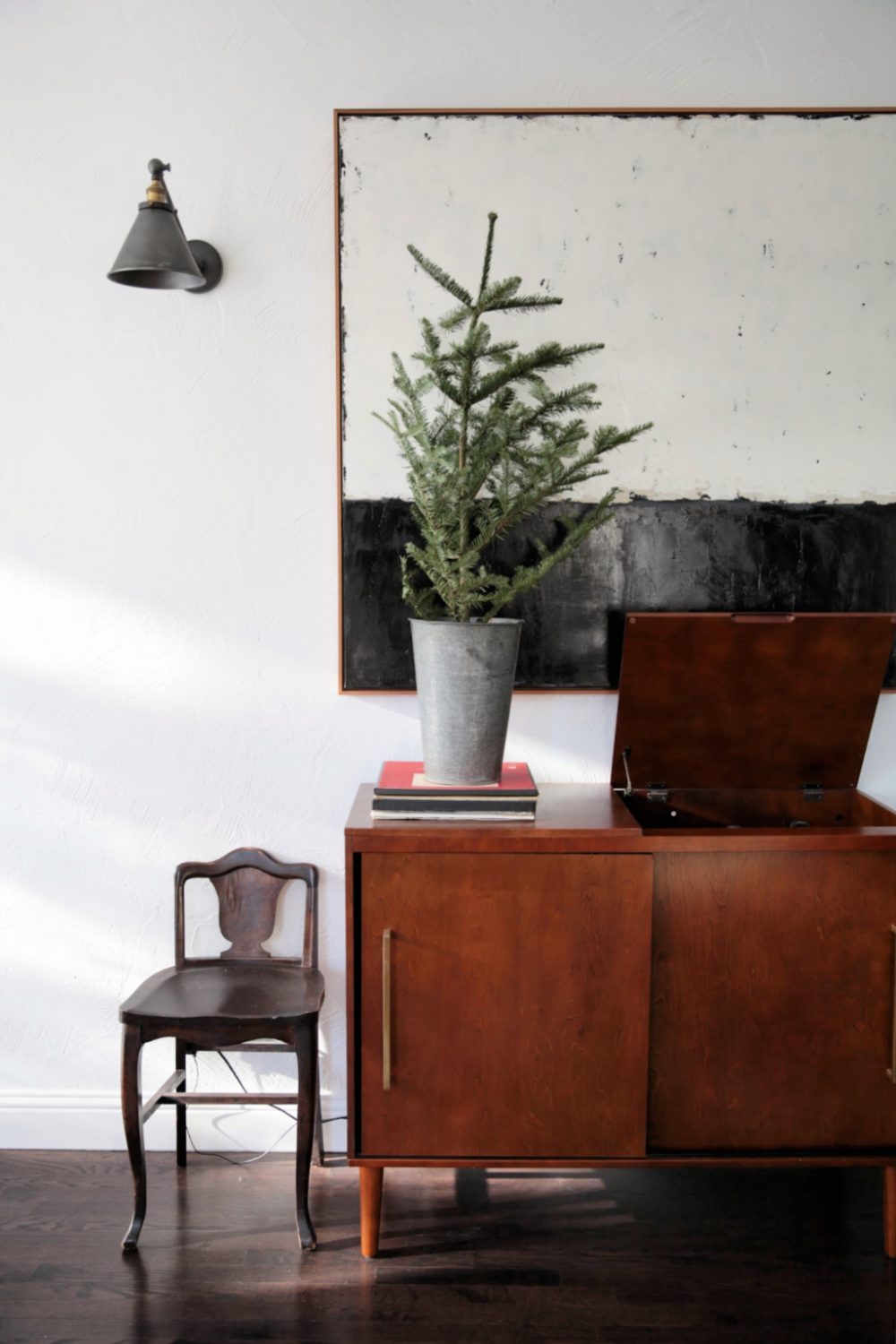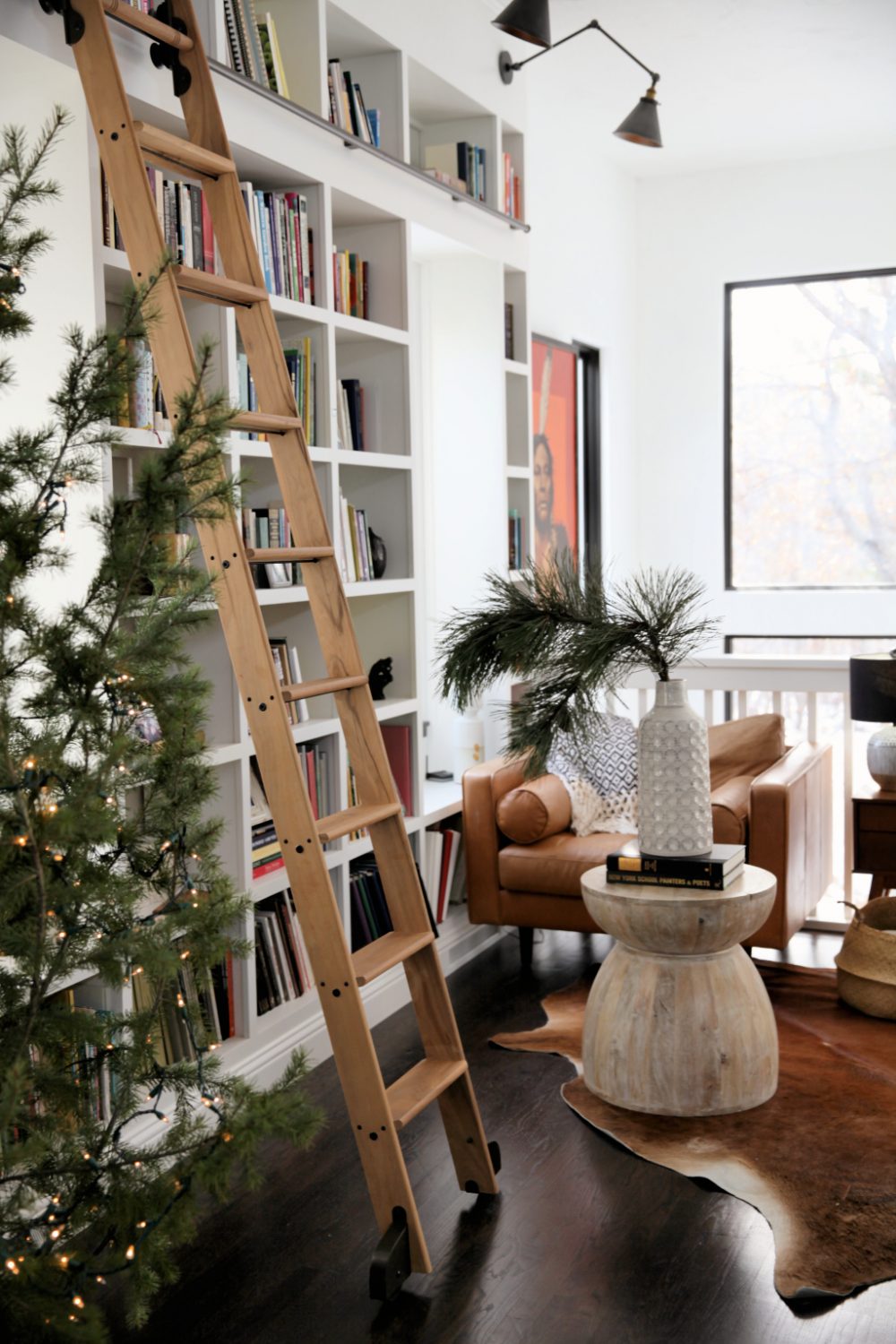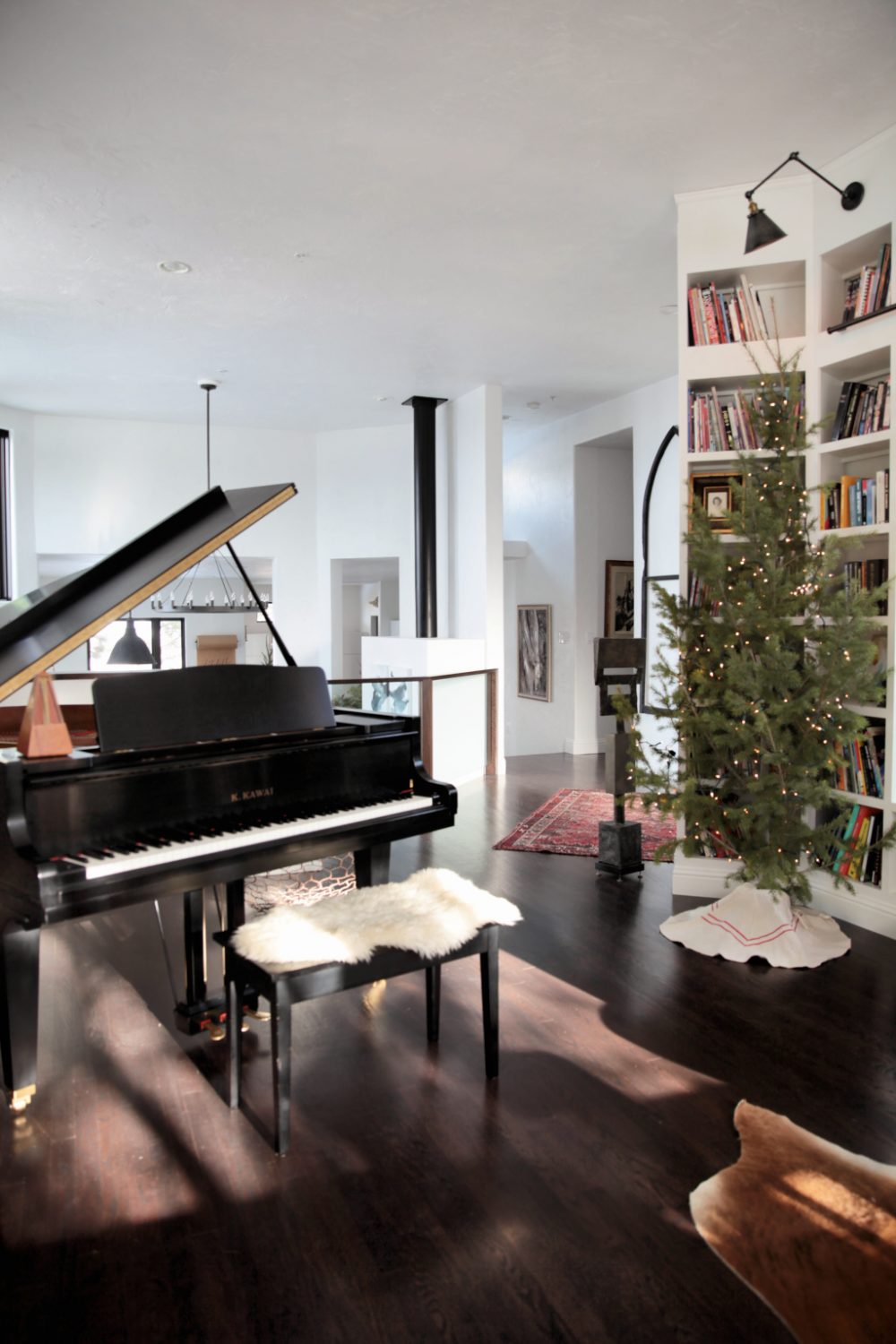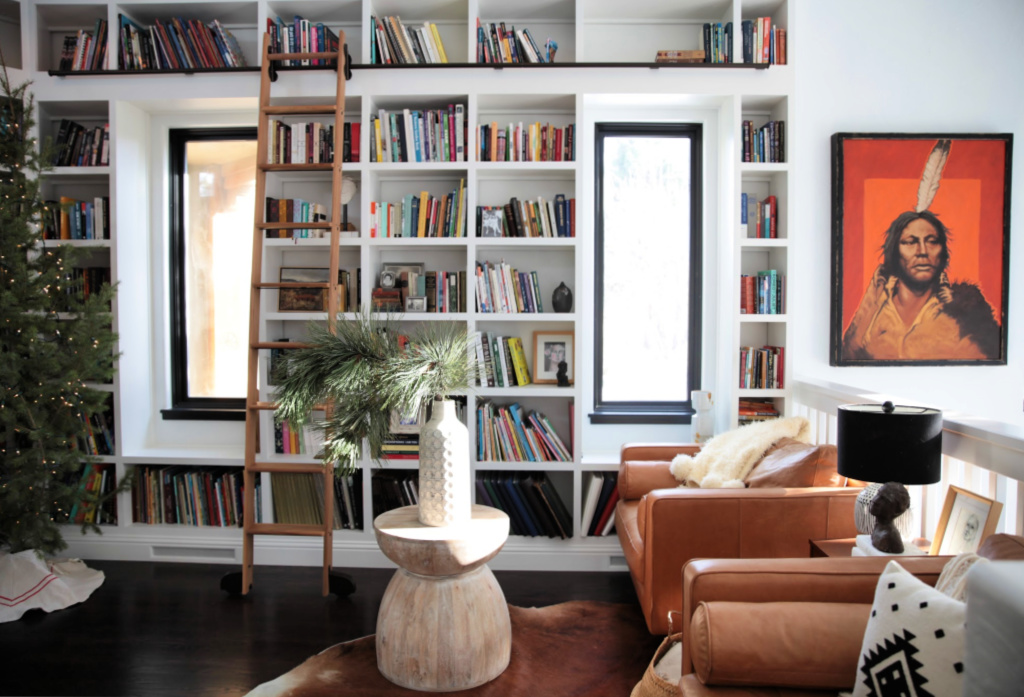 |Master Bedroom|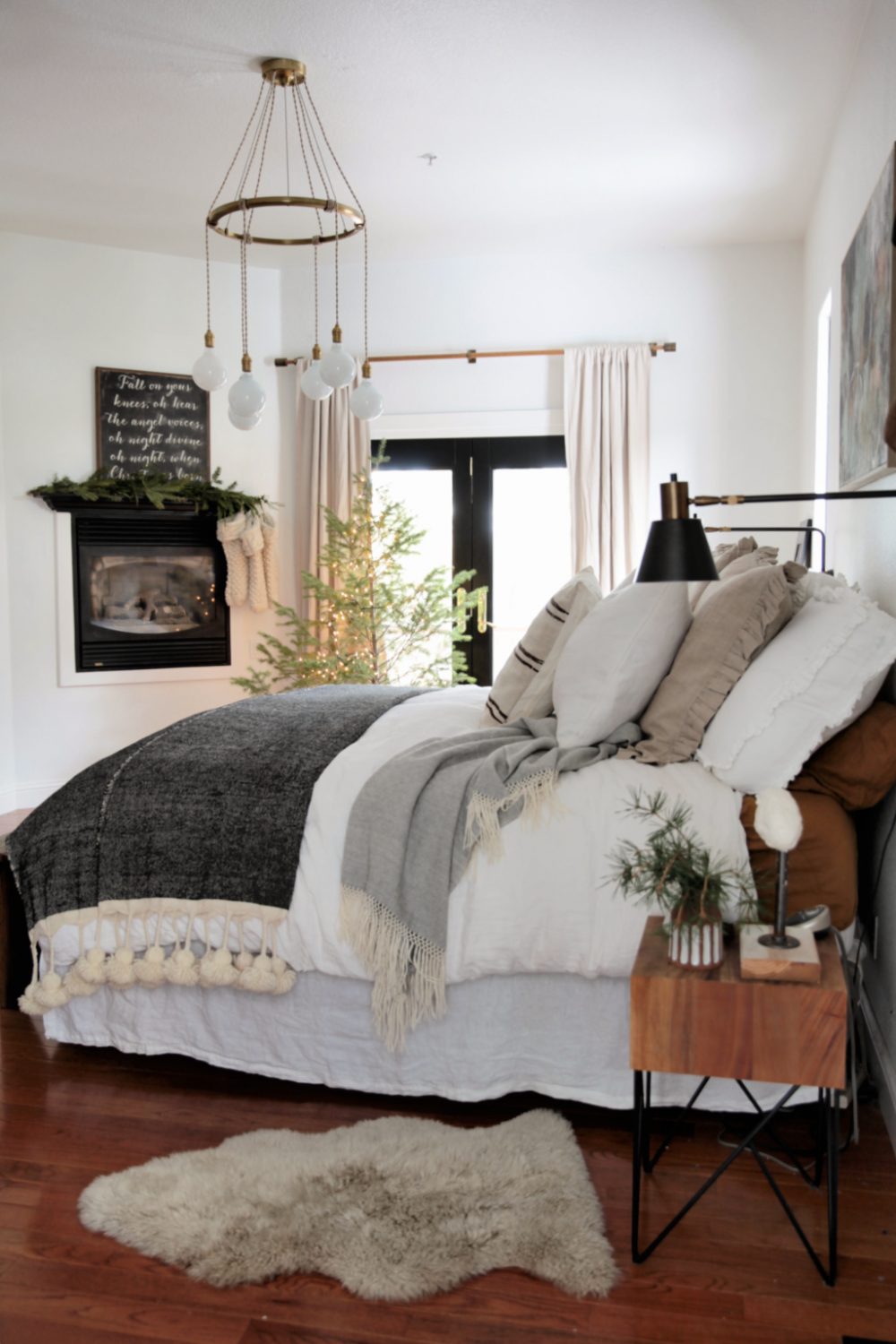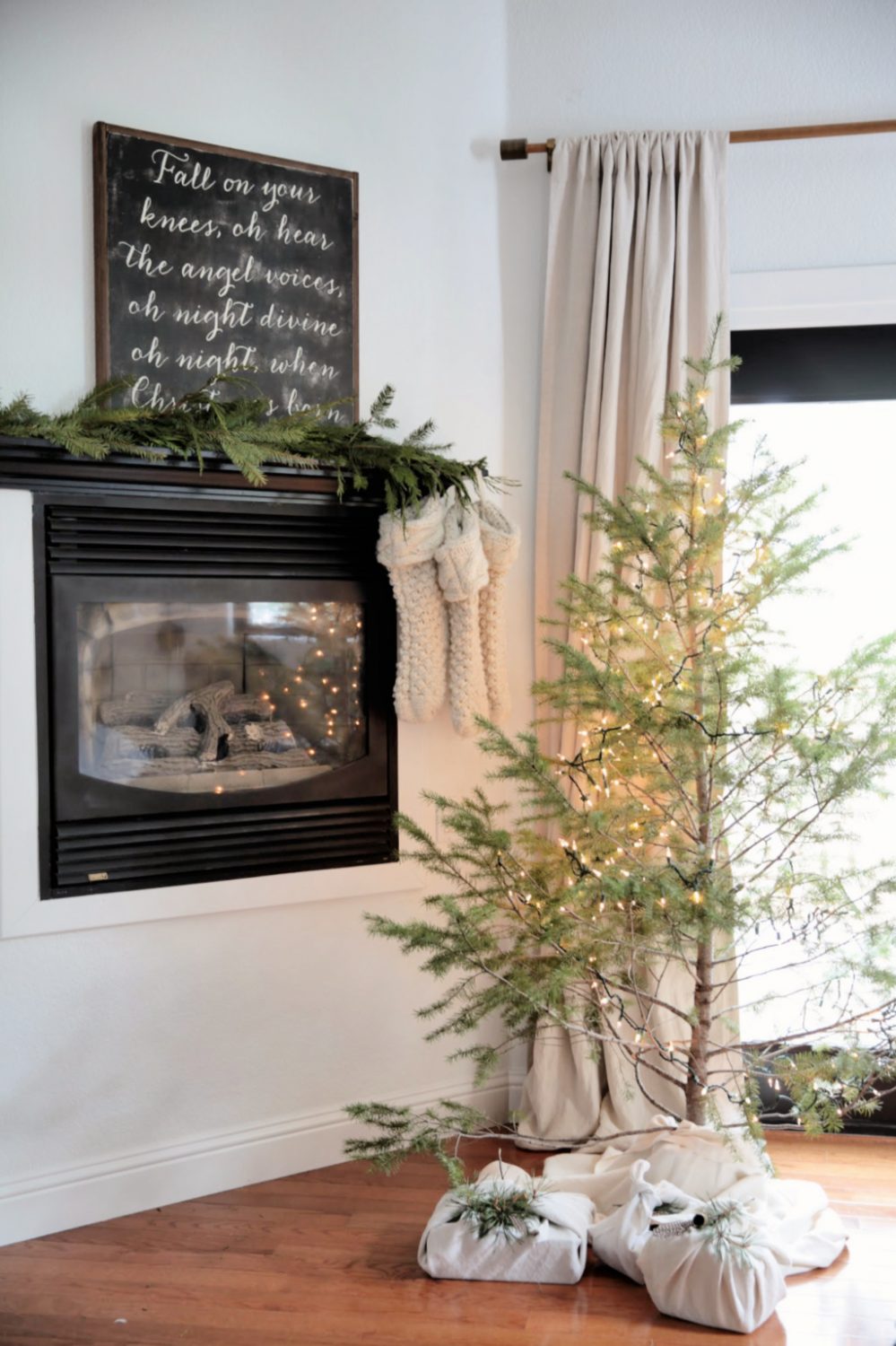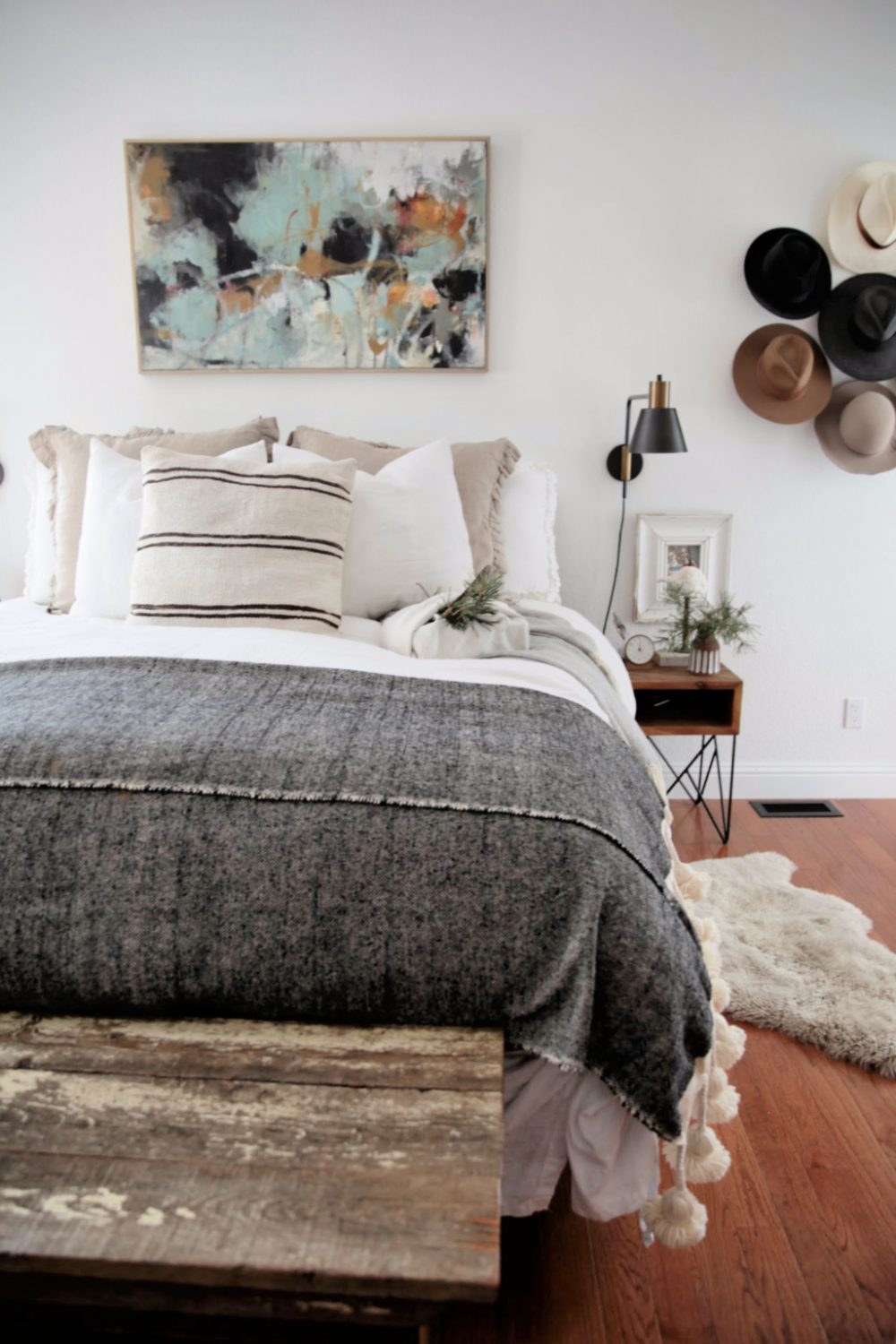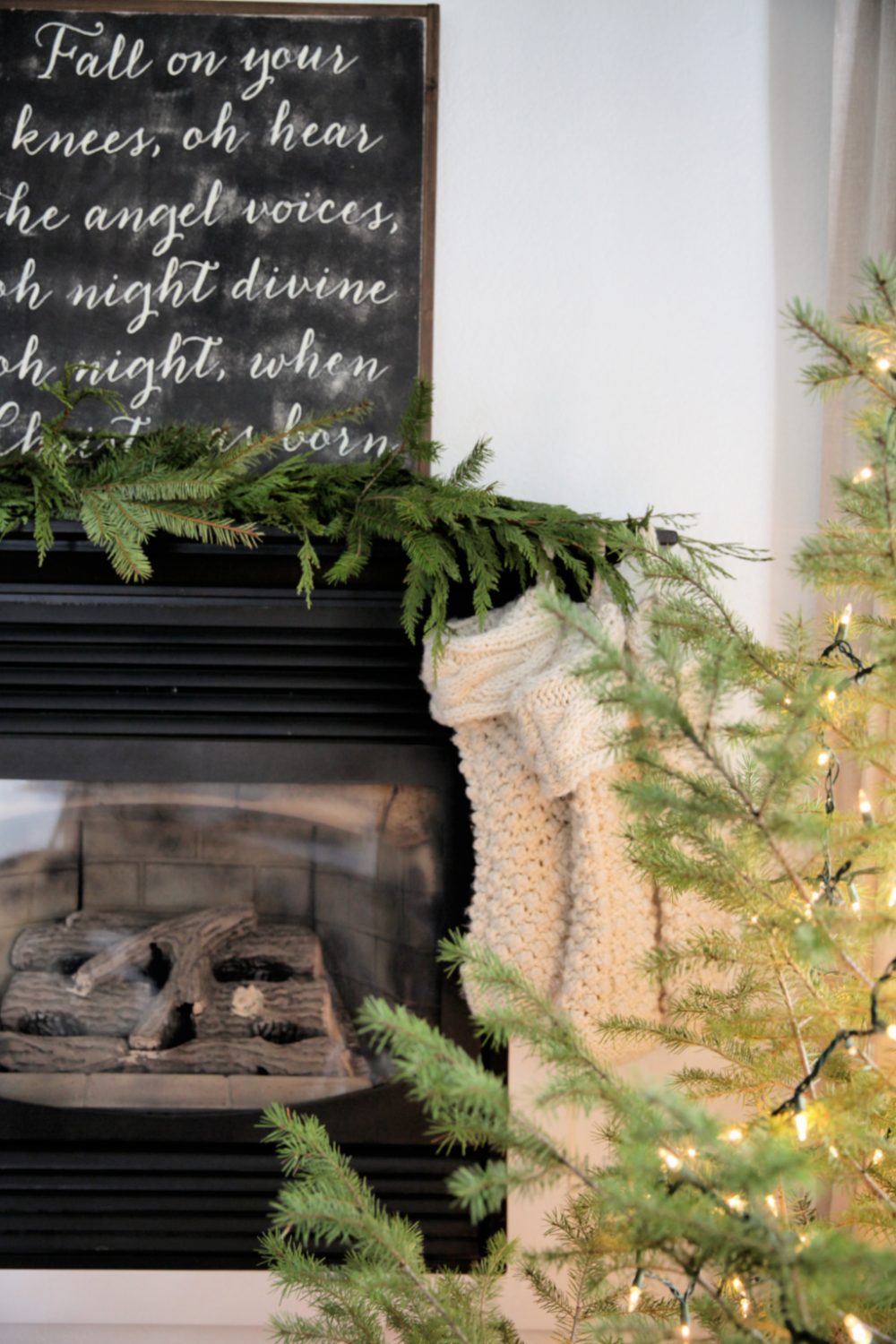 |Gifts wrapped with vintage French linen, pines, Moroccan bells and feathers|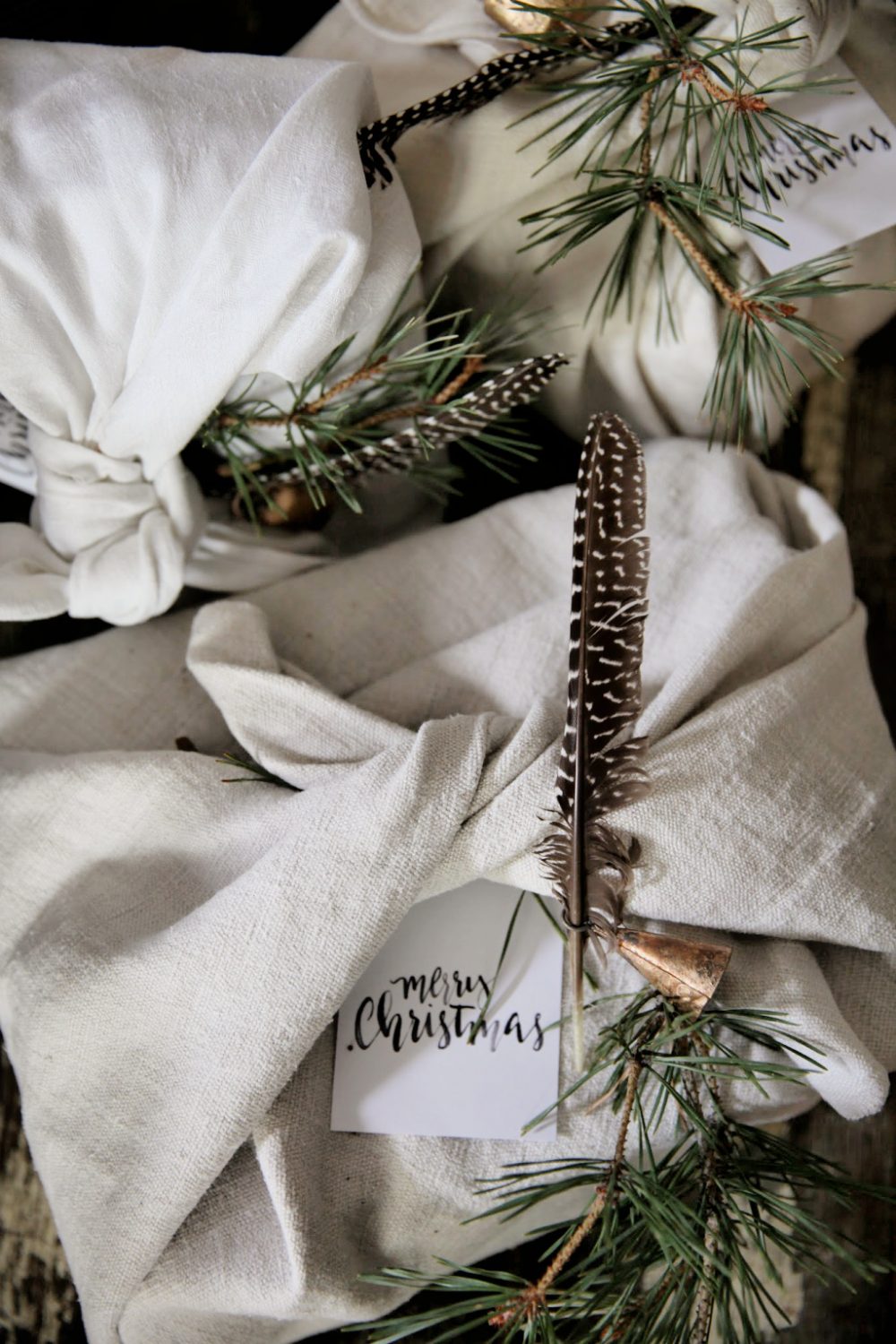 |The Art Studio|
This is a separate building from the house.
This is where I create art, film online art classes, host live workshops, where our kids make art, where we watch movies with friends, and where we often gather big groups of friends.
Most of the studio is wonderfully messy with ongoing projects but this corner was ready for photos:-)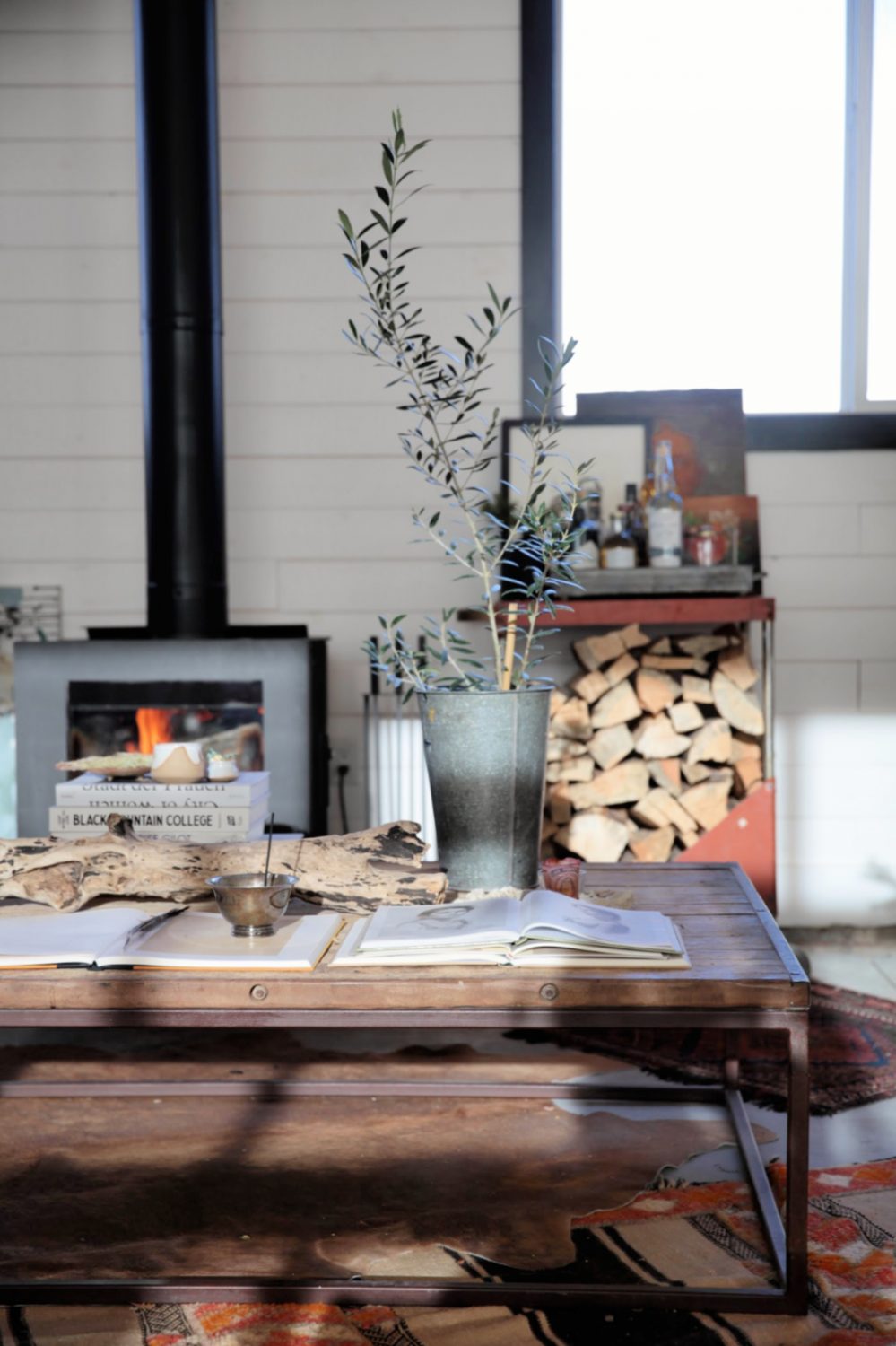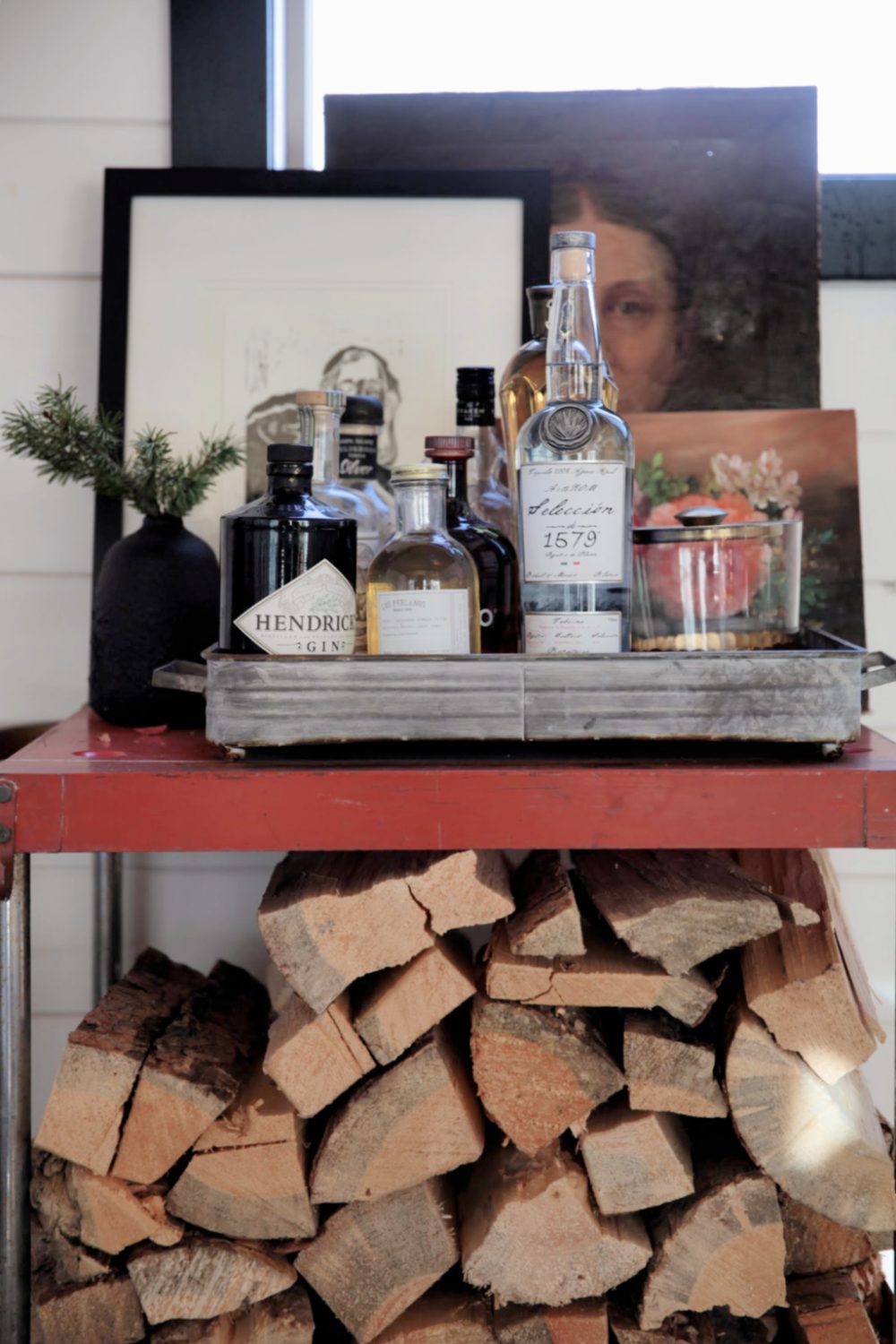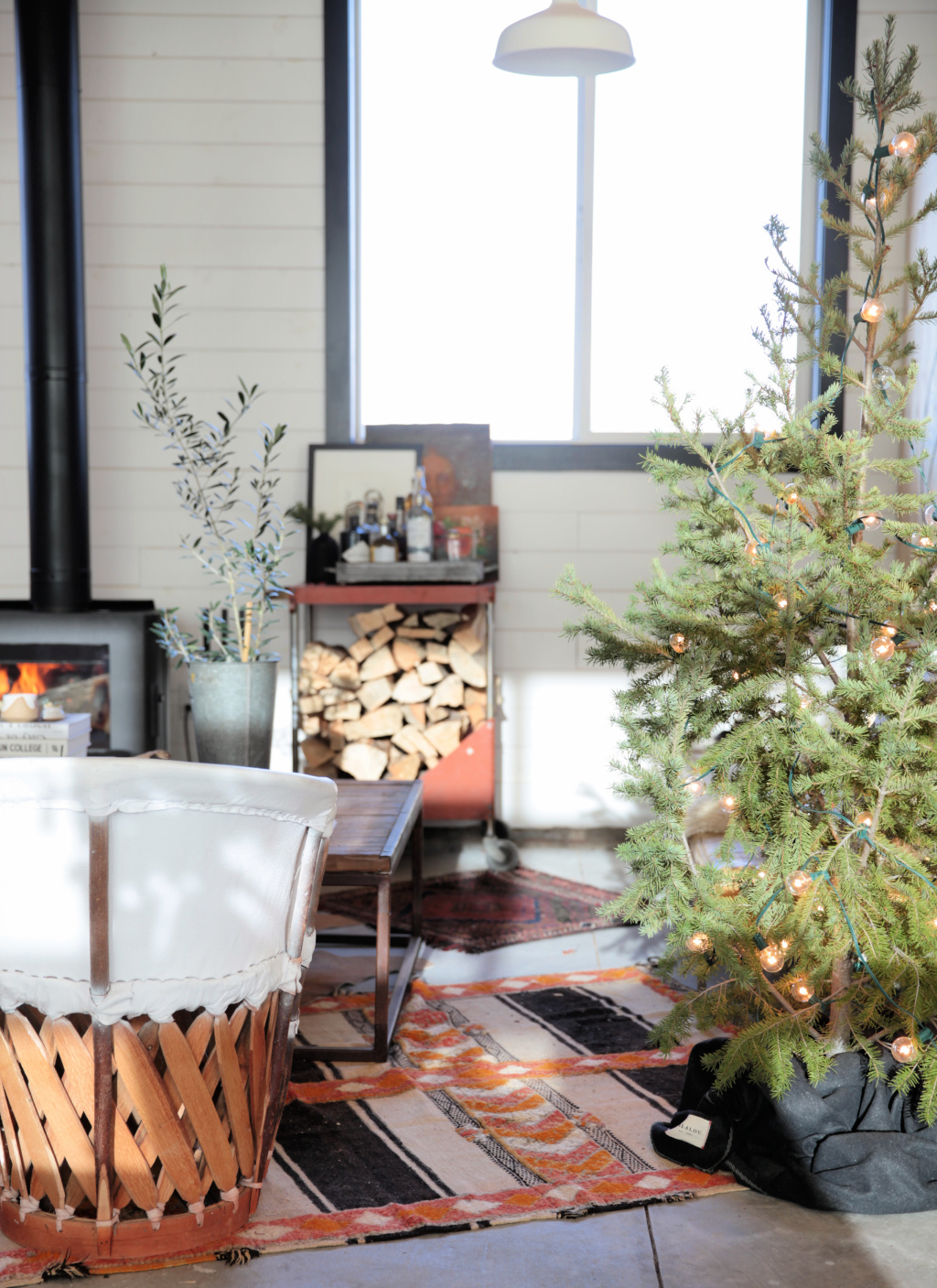 The art of gathering and of home is one of my favorite things to teach and talk about!  Right now we are offering 40% off on all our home online courses. Use Code JOHOME at checkout.
This sale will end this coming Friday, December 6th at 10pm MT.
Each workshop has some of your favorite design and DIY bloggers and many of the bloggers on this tour can be found teaching in the workshops.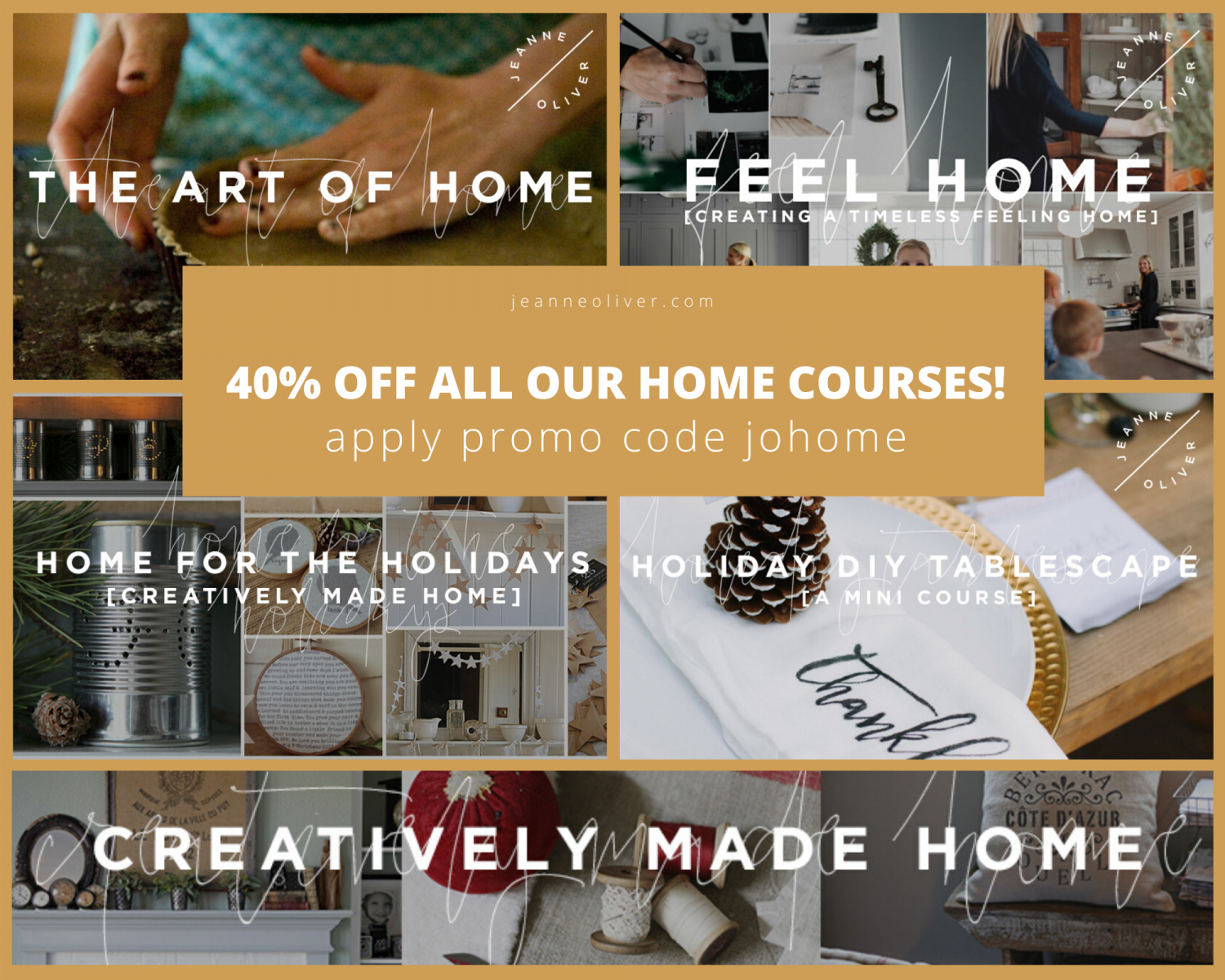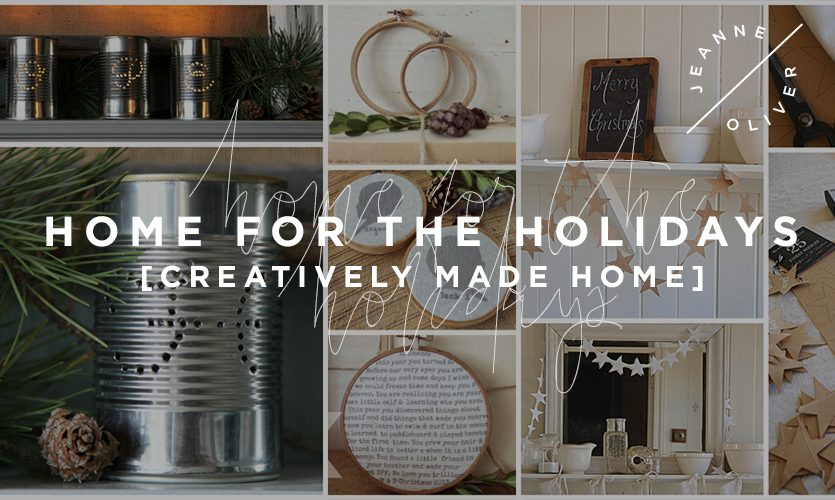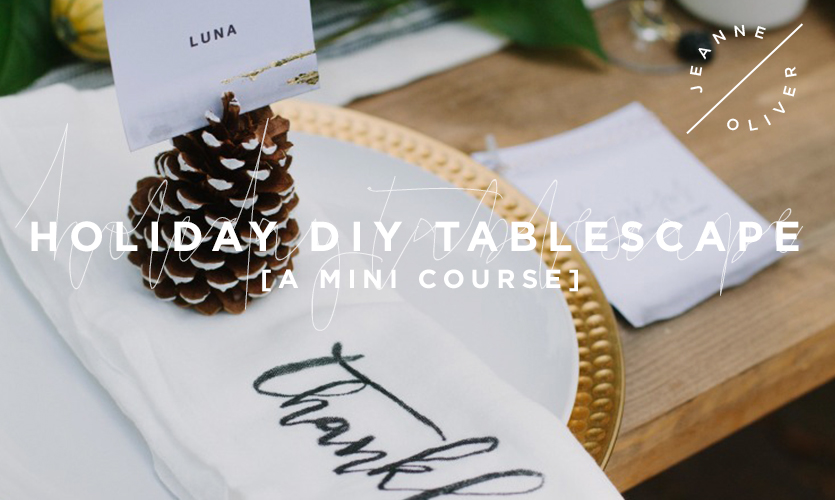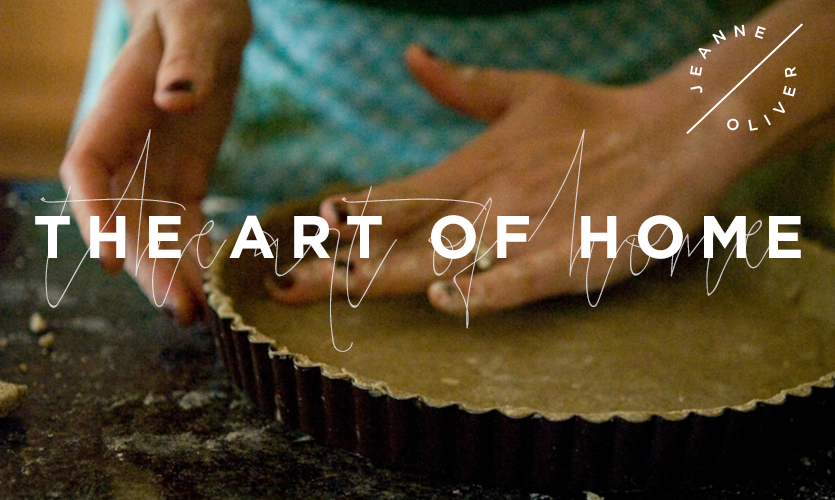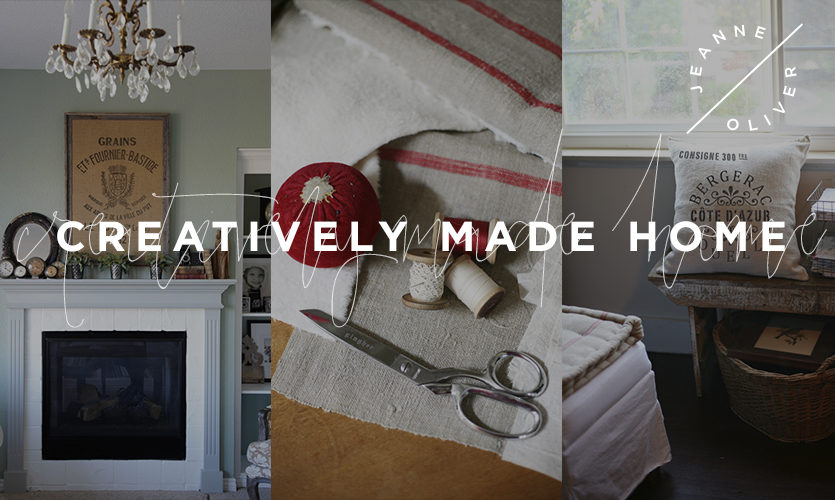 |Feel Home|
USE CODE JOHOME for 40% off all online home workshops.
Make sure after you read this post that you start at the beginning of the tour and then continue with new homes throughout the week! It is a really fun week FULL of sweet inspiration!
The next stop on the tour is  Brooke of Nesting with Grace! I am so excited for you to see her home! It is truly stunning!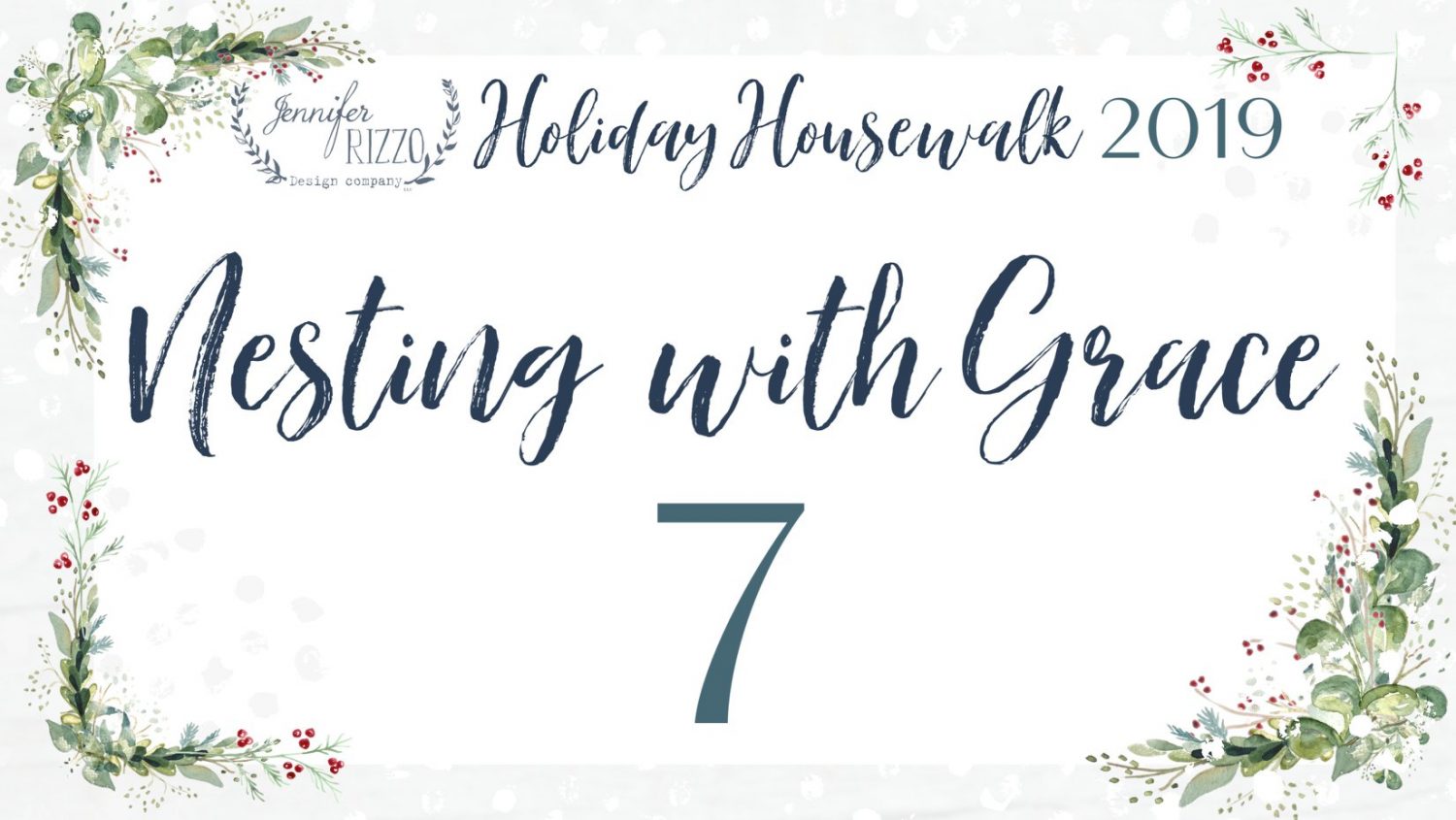 The next stop of your tour is