In 2018 I knew that 2019 was going to be the last year I led overseas art workshops for the foreseeable future. As much as I loved gathering, teaching and traveling it was the most deep knowing that it was time and I had complete peace about my decision. Then 2020 changed all of our worlds and I was not only grateful that I didn't have scheduled trips to cancel but it also was a reminder how much I had taken the gift and privilege of traveling for granted.
During lockdown and after, I was able to reflect on my past trips, the women that I have met along the way, what really made each place special, little things I had learned about different cultures, and of course the places I hoped to visit again.
Even though I plan to continue to travel as long as I am able, I also feel so good about my decision to not lead overseas workshops. I know my purpose and my focus and this is not a part of it anymore. When you truly know your purpose you are able to see the beauty that others are doing and not feel like it has to be for you or that you have to continue it even when you know your time has passed.
So, even though I will not be leading overseas workshops this wasn't going to stop me from gathering some of my favorite artists. Welcome to An Artist In series. In this series a different artist, that is intimate in different parts of the world, will share their insider tips for where to eat, stay, see the best art, sketch the best views, rest at their favorite cafes and more. You will be able to go out and adventure here in the US and abroad and feel like your best friend shared the best kept secrets about an area and you can explore with confidence.
The eighth in the series is An Artist in Paris with Julia Muller.   You can read previous episodes, An Artist in Florence HERE  ,  An Artist in Tuscany HERE,  An Artist in Marrakech HERE, An Artist in Lombardy HERE ,An Artist in Oaxaca HERE,  An Artist in Lisbon HERE, and An Artist in Bellagio HERE.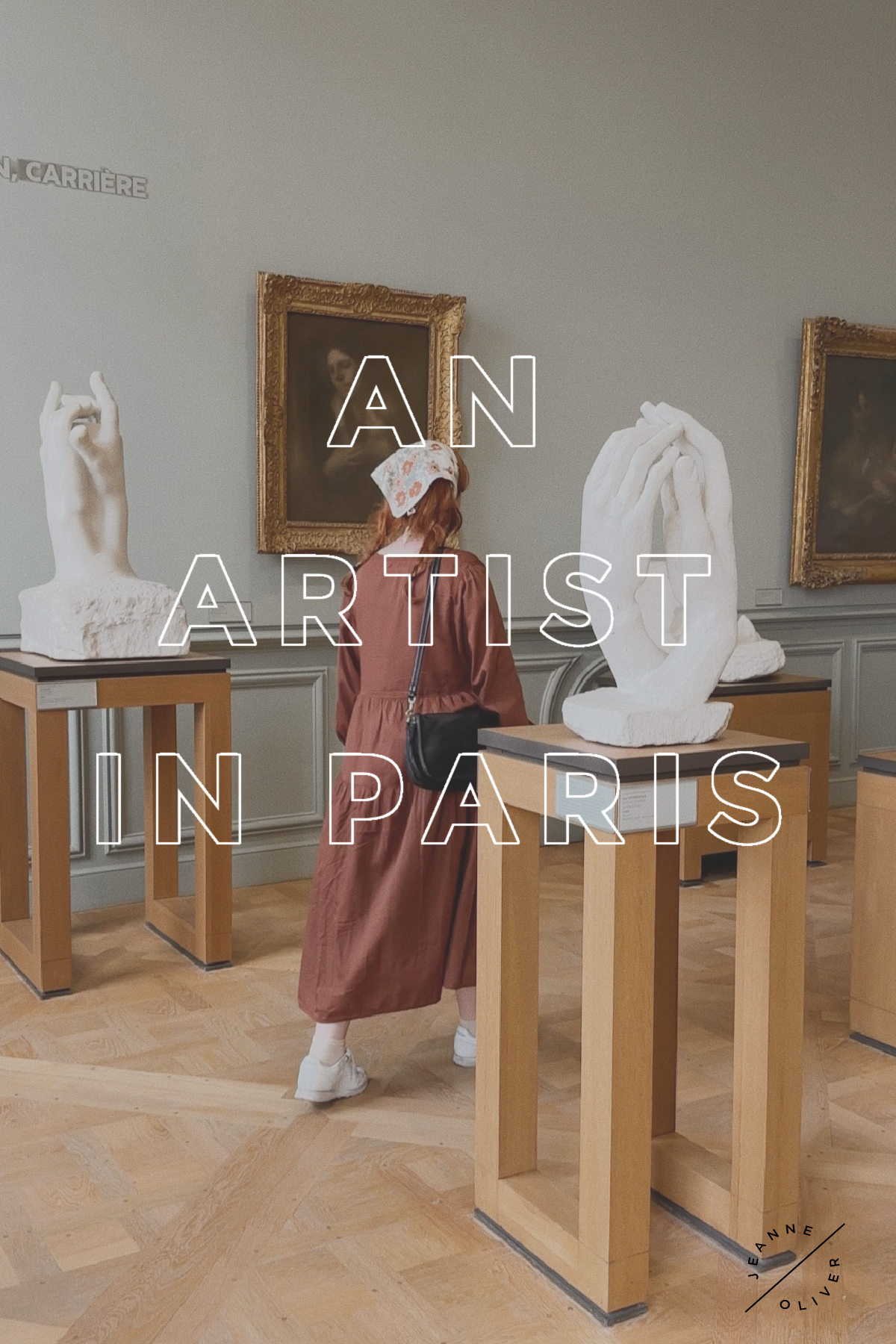 MUSEUMS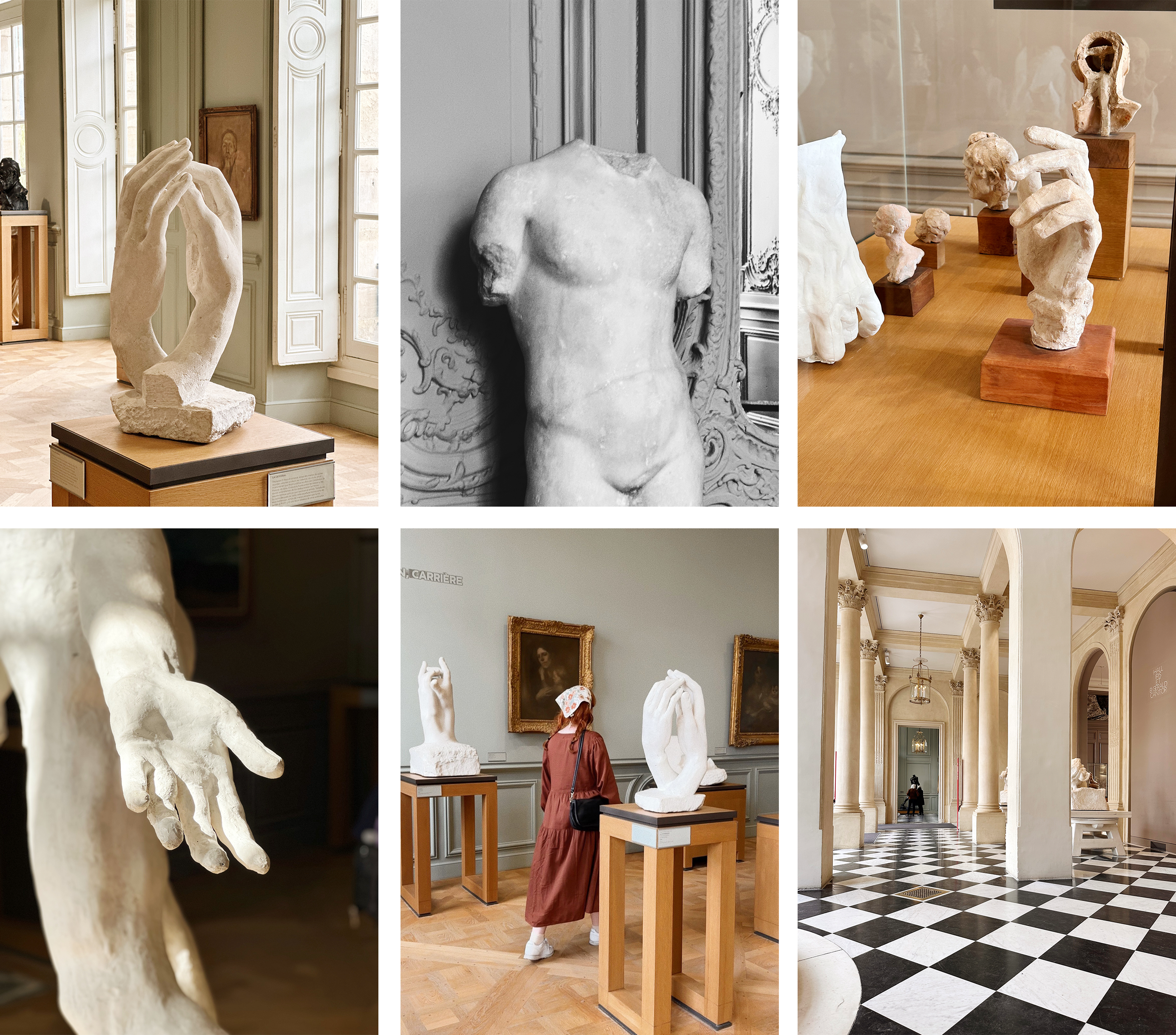 Le Mus e Rodin is one of those places that I can visit over and over again and find new inspiration each time. It's filled with beautiful light and sculptures. I remember a few years ago when my mom brought me there for the first time how my eyes lit up and I was instantly filled with ideas. Rodin is a big reason for my love of sculptures and creating abstract formations with clay. There are also beautiful gardens to explore that have the dreamiest peonies on earth as well as a café with the largest madeleines I have ever seen.
77 Rue de Varenne, 75007 Paris, France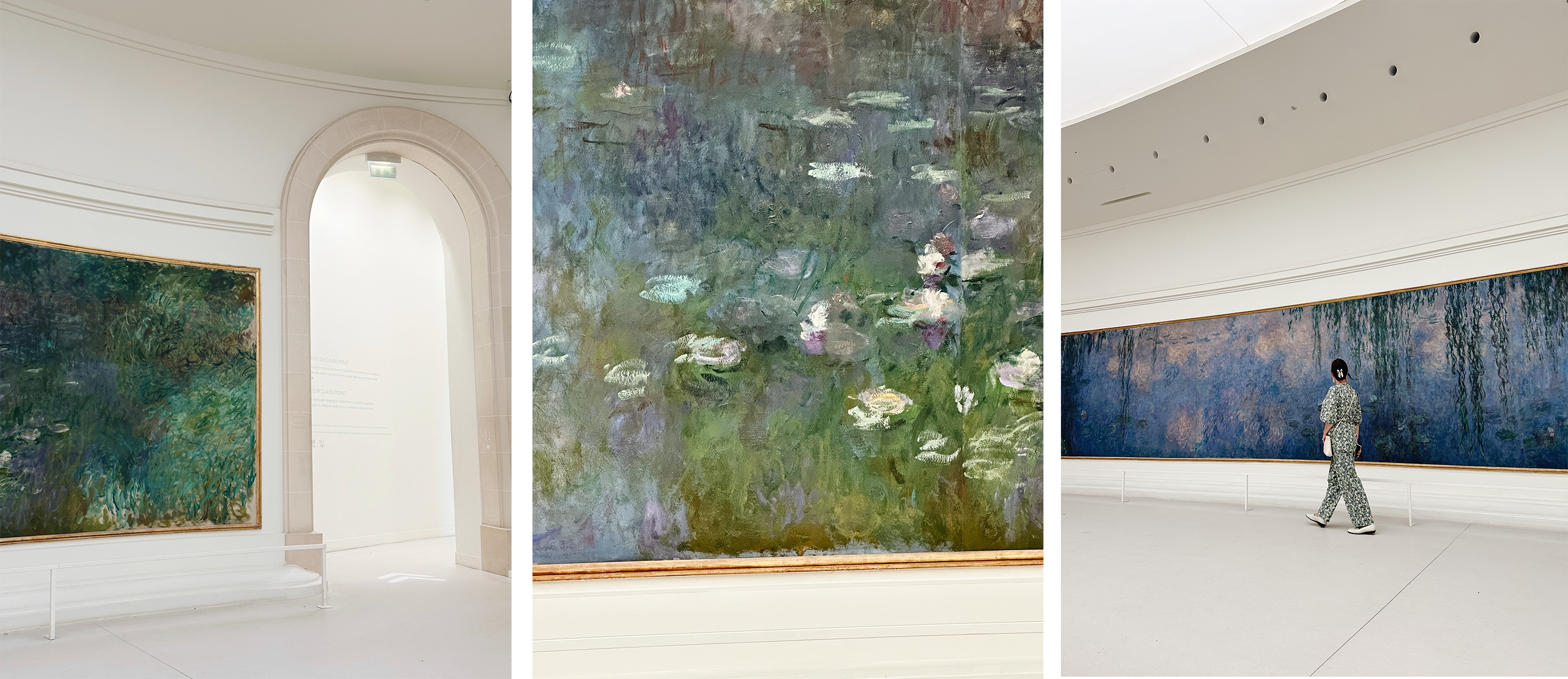 Mus e de l'Orangerie is known for Claude Monet's Water Lilies paintings that wrap around the room, wall to wall. These works are breathtaking to see in person – from the details and colors to the serene feeling that it brings. I love walking alongside the walls, following the brush strokes and then taking a seat in the middle with the sea of people just to take in the feeling.
Jardin Tuileries, 75001 Paris, France
FOOD

It's no secret that the croissants, beignets, and baguettes in Paris are unmatched but Boulangerie L onie is one of the best bakeries I've ever been to (trust me.. pastries are my life!) The line is always out the door because they are just that good. Make sure to stop by and get a raspberry donut (beignet framboise), a croissant, and a baguette for the road. Did you really go to Paris if you don't have a baguette sticking out of your tote bag? I think not.
96 R. de L vis, 75017 Paris, France

Le Malabar and Buvette Paris are two of my go-to dinner spots when in Paris because they are both so cozy and comforting and the food is delicious every time.  The environment at night is candlelit, filled with the buzz of conversations around you, and has that old Paris feeling. From finger foods, to unique cocktails – you can't go wrong!
Malabar: 88 Rue Saint-Dominique, 75007 Paris, France
Buvette: 28 Rue Henry Monnier, 75009 Paris, France
ART SHOPS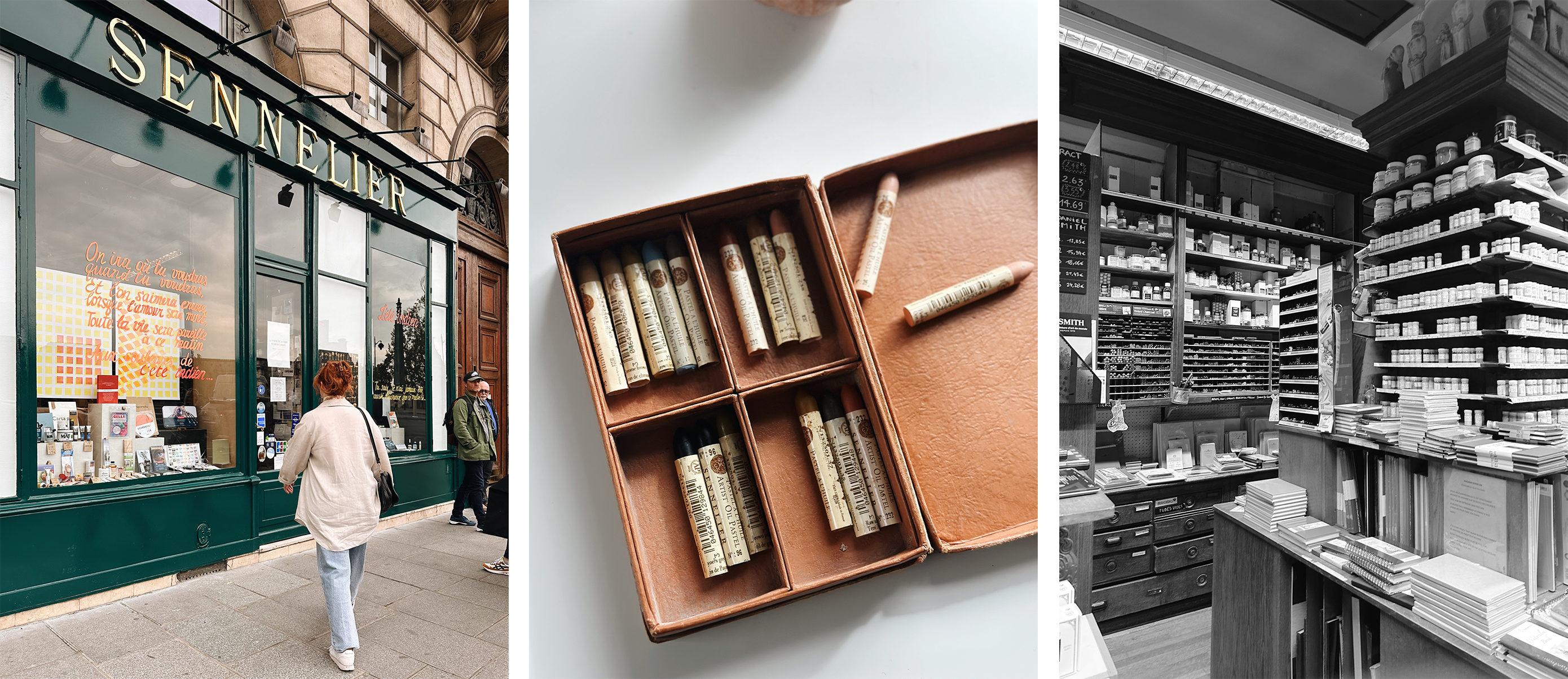 Magasin Sennelier is one of the most magical shops I have ever stepped foot in. Located right along the Seine is the art store that Degas, Picasso, C zanne and many more artists got their supplies. The second my feet enter the door I can feel the nostalgia of the masters that walked these floors. Knowing that they used these same supplies to make their art is a surreal feeling. I grabbed some oil pastels this time because the colors are so dreamy.
3 Quai Voltaire, 75007 Paris, France
While walking the charming streets, I stumbled upon an art shop/gallery, Galerie Maeght. They have tons of artwork to purchase on one side and connected to it is a beautiful and intimate gallery.
42 Rue du Bac, 75007 Paris, France
FLEA MARKETS

My mom is the queen of finding the best tag sales so when we go to Paris, it's a must that we rummage through bins of old French trinkets and find some treasures to bring home with us. The best way to locate these street sales is to use this website here. I love collecting vintage clothes, paintings, pins, sculptures and books. It's my favorite thing to come back home and fill my space with the pieces from where I have traveled to remember the magic of it all. During this trip I found a small body formation made from clay that reminds me so much of Rodin and it was only 5 euro!
Link // https://vide-greniers.org/75-Paris
PHOTOBOOTH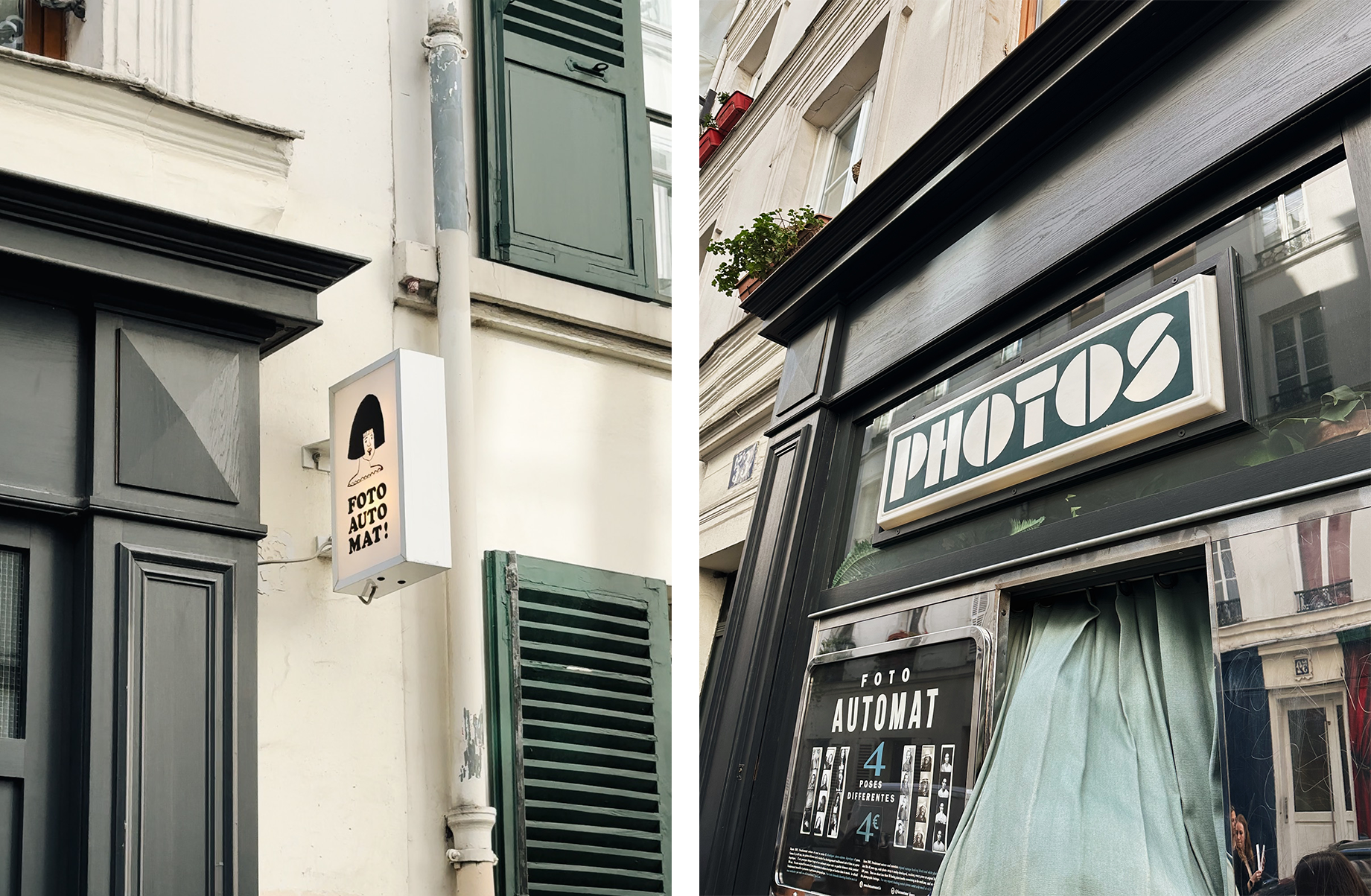 There is the sweetest vintage photo booth, Fotoautomat, located in Montmartre. It's 4 euro for a 4 picture card and it's so worth it to capture yourself and whoever you're traveling with at that exact moment in time. I always love having physical pictures to hold and pin to an inspiration board.
53 Rue des Trois Fr res, 75018 Paris, France
ABOUT ME
Hello – I'm Julia Rose! A 25 year old creative freelancer and graphic design student from New York. I'm a lover of all things vintage, interior design and florals. My art consists of abstract line drawings, mixed media collages, clay sculptures, and (more recently) oil pastel based works. You can check out some of my art and product styling/photography below ~ thanks for reading along!
Art // etsy.com/shop/juliarosemuller
Web // https://juliarosemuller.myportfolio.com
IG // @juliarosemuller instagram.com/juliarosemuller